Each Monday, the Age publishes The Zone featuring a photographic portrait of their guest. This week, Editor Michael Short talked to Karen Mahlab from Pro Bono Australia. The full interview "Into the light" was published with video by The Age.
Karen Mahlab is well known to many in the third sector. In a community that generates 1 in 8 jobs and is almost twice the size of the agricultural industry, Karen has established this online hub, Pro Bono Australia, to open the channel of engagement between communities, not-for-profit organisations, volunteers and business. Delivering a free news service to subscribers three times a week, Pro Bono encourages the sector to engage and embrace transparency, accountability and efficiency.
Pro Bono Australia was established formally in 1998 when Karen was inspired by the possibilities of emerging information technologies.  Back then, email was only just taking hold, and websites were mainly for universities.  Very few not-for-profit organisations were using the internet to promote their cause.
Karen was excited by the chance to use news and information online to resource NFPs and to encourage philanthropy in the broader community. It all started with email news bulletins followed by an online Directory soon after. This quickly expanded into other areas, such as skilled volunteer matching and advertising career opportunities.
These days, Pro Bono is self-funded and has never competed for funding with the people it tries to help. "We are a business, not a Not for Profit organisation or Social Enterprise. The terminology is always changing, but we have always thought of ourselves as a 'for-purpose' business.  People have started saying we are a social business, which is nice too."
Pro Bono's free News Service is now well respected throughout the sector and for anyone wishing to volunteer their financial skills to a good cause; Volunteer Match is the place to find opportunities.
About ProBono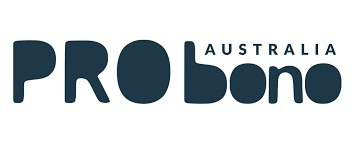 About The ZonePro Bono Australia is a small organisation with big ideas. A company driven by the simple desire to make a useful contribution toward social change and social connection. "Whether you work in the community sector, or just want to have more involvement in your community, we want it to be easy for you to find news and discussion, to connect with an organisation or donor, to find a job, an employee or a volunteer." Check out Pro Bono's Australian Directory of Not For Profit Organisations "Guide to Giving".
The Zone is about change. It's about bringing more voices into public debate. It aims to ventilate arguments for moving from what is the case to what ought to be the case. It is designed to invite or provoke you to think and respond – and even act. Michael Short, its editor, seeks to engage with activism and advocacy through photographic portraits about The Zone's guests and his or her big idea. If you have someone to suggest as a guest, here's the email: [email protected],au. Or tweet it to http://twitter.com/shortmsgs.