Group Consolidations
Consolidate data and report, track and forecast across multiple companies.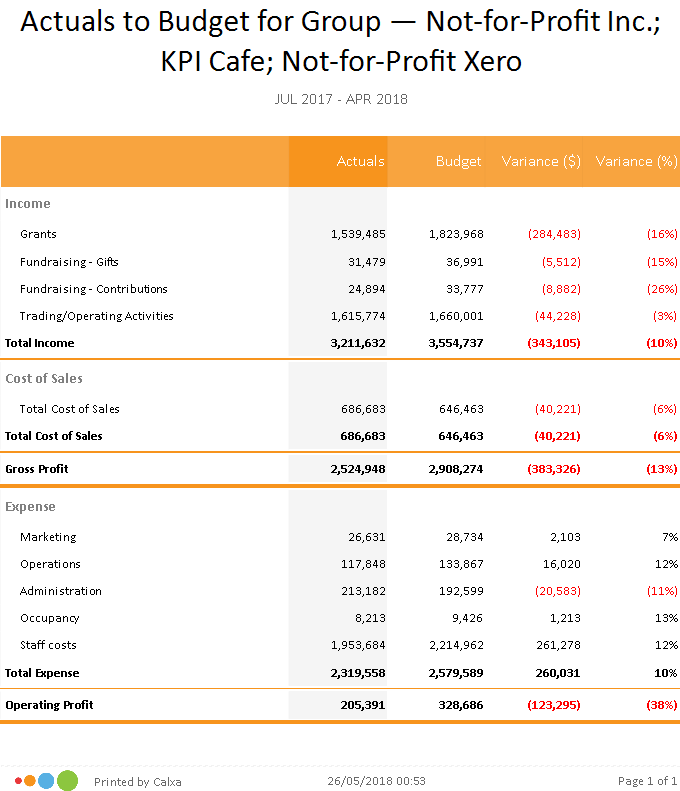 Group Consolidations
What Is group consolidation?
Combining financial items such as assets, liabilities, income, and expenses from two or more entities into one consolidated financial statement. Tracking, Forecasting and reporting on multiple business entities as if they were one single organisation.
Why is group consolidation important for a business?
Consolidated financial statements group related companies, creating one consolidated report. With consolidations, you can easily combine data and track performance to give an overview across a group of companies.
Calxa's group consolidation feature allows you to create an aggregated view of the financial performance of your group of companies.
Consolidated financial statements
Consolidated KPIs and budgets
Multi-currency consolidation for your businesses
In Calxa you can consolidate multiple organisations to display their combined Profit and Loss, Balance Sheet and Cashflow Forecast reports.
To run your first report that consolidates multiple organisations you will need to create an organisation group containing the organisations you wish to consolidate and then an Account Tree which will form the common account structure of the reports.
You only need to set this up once – it will then be available to use with any report that supports multiple organisation consolidated reporting.
Creating workflows to sync the data files and scheduling the delivery of reports to your inbox, is where Calxa is beneficial. The time-savings are significant for this usually very laborious reporting task.
Consolidated financial statements and Reports
Save time
Use report bundles to batch reports, then use workflows to update your accounts and schedule the delivery to your inbox.
An accurate picture of your companies
Graphs help setting the picture at a glance. Use bar charts, line graphs or pie chart to better see where you are going.
Budgets are Easy
With our software, we save you time, so you can get on with the important stuff. Setting budgets is quick by importing your own or using the Budget Factory. Or let the auto-budget carry forward last year's figures as a start.
Fast and easy reports
Calxa makes it easy to devote more time to growing your business and less time forecasting and reporting by integrating seamlessly with your cloud accounting software. Our software provides the tools to take back control of your business.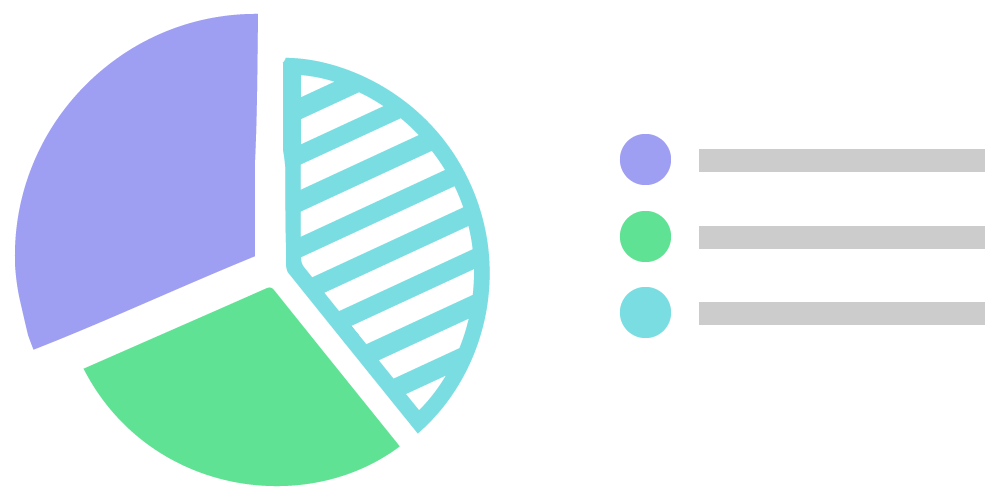 Calxa for Bigger Business
Franchise and multi-organisation reporting is catered for by Calxa's consolidation features. It doesn't matter if no two Chart of Accounts have the same structure, just add a common Account Tree. Shared workspaces provide flexibility when managing user permissions and data access within a busy and complex environment. Easily manage organisation data.
Track Performance
Use ratios and KPIs to track what's important to your Franchise business. Build custom KPIs to deep dive into the company data. Track standard ratios or build your own.
Consolidate
See data for individual Franchisees or combine it across the whole group. Merge budgets, cashflow, balance sheet forecasts and KPIs across multiple companies.
Look Ahead
Run cashflow forecasts visually to help with forward planning. Budget and report against cost centres, departments or branches. Roll them up into the overall budget.
Reports and insights in minutes
We save you time by building your reports with data captured in your accounting software.
Quickly sync your data source (MYOB, XERO or Quickbooks Online) to Calxa.
Product Features
Set your business up for success and make better business decisions with Calxa's cash flow forecasting software. Create fast cash flow forecasts and reports that matter to your business.
Build Your Budgets
Import your existing budget or make your own. Whether you want to do cost centre budgets or simply plan at company level, our powerful budget builder can do it.
Automate your cash flow reports
Use triggers to kick-start workflows that will automatically update your accounting data and deliver reports straight to your inbox.
Easily share and collaborate
Invite different stakeholders and advisors to share your workspace and collaborate with you. Use our Free Advisor feature to invite your accountant.
Visually spot cash shortages and surpluses
We make sense of your financial data by providing professional looking reports and graphs that help you quickly identify potential issues and opportunities.
Scenario and 'what if' modelling
Calxa helps you plan for future changes with 'what if' analysis. Easily create multiple scenario budgets and compare them side-by-side.
Multi Company Consolidations
Whether there are 2 entities in your group or 50, Calxa will help you produce a consolidated cash flow forecast and a full 3-way forecast.
EASY TO USE APP WITH SO MUCH FUNCTIONALITY
Make business decisions intelligently with Calxa
The Profit & Loss Forecast is the building block for the cash flow projections. Add a balance sheet forecast to see the company at any point in the future. Finish with projecting the cash flow to complete a fully integrated 3 way forecast. Run this for 12-months or up to 10 years ahead. Learn more about 3-way-forecasting with Calxa.
Scenario Modelling
Compare scenarios using different budgets as the bases to forecast your best and worst case scenarios. Easily analyse pricing models or simply look at different cost structures. Then, graphically display the models forecast the cash position showing the available funds. 
Budgeting
Build your budgets from scratch or import them from your spreadsheets. Use the budget builder to manage your budgets. Easily create new versions, set up re-forecasts, lock approved versions and automate next year's budgets. Learn more about Budgeting with Calxa.
Track performance and make better business decisions by keeping control over goals and Key Performance Indicators (KPIs). Select default KPIs or use our powerful KPI Builder to create your own, based on any groups of accounts or non-financial metrics. Learn more about KPIs with Calxa.

Tim Reed – CEO, MYOB
"Cash flow is vital for the success of any business It's a business' fuel gauge and from the MYOB Business Monitor we know that cash flow is one of the top three pain points for Aussie SMEs."
Stephen Burns - CFO, iFly Indoor Skydiving
"It pays for itself many times over. Let alone if you are doing a 'What If' analysis as far as future investments go." 
How to run consolidated reports in 3 easy steps
1. Connect your accounts
Integrate Calxa with your company's cloud accounting systems. Calxa works with MYOB AccountRight and Essentials, Xero and QuickBooks Online. Follow the few simple steps to connect your data to our software. Add each of your organisations and, once done, you can schedule daily, weekly or monthly updates, depending on your needs.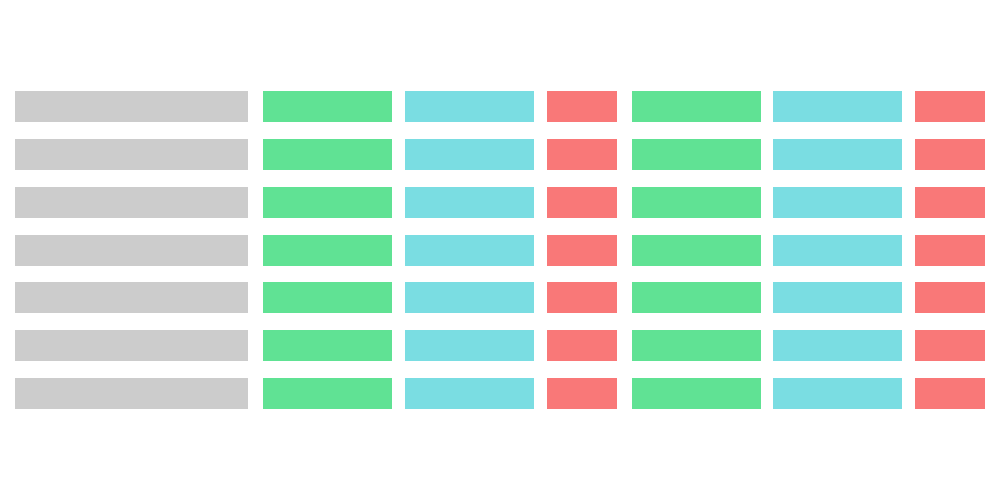 2. Build your budgets
Use the Budget Builder to create Balance Sheet and P&L budgets or just use the Budget Factory wizard to quickly move last year's actuals to this year's budget. Alternatively, simply bring them in from the accounting system or import them from a spreadsheet.
3. Run your cash flow forecast
Set your cashflow settings and schedule to project forward the GST/VAT, payroll liabilities and tax payments. Select the Cash Flow Forecast report from the library of report templates to combine it all into a true 3 Way Projection. You can run a chart or numbers if you prefer. Run the forecast 12 months ahead or 10 years – whatever your clients need.
Frequently Asked Questions
Get in touch if you have more questions
How can I eliminate inter-company transactions?
If you're just interested in Profit & Loss reports and want to eliminate everything on some account lines, the simplest method is to create an Account Tree, move the unwanted accounts to the Other Income or Other Expense sections, and then exclude those from your reports.
For Balance Sheet or Cash Flow reports, add an additional accounting file and record eliminations journals in that. Add it to your Organisation Group to include it in your reports.
How does Calxa manage multi-currency consolidation?
We take a very simple approach to multi-currency consolidation which works well when you are dealing with relatively stable exchange rates and the reports are consolidated for management purposes. You will enter a Consolidation Rate against each company and we then multiply all numbers by this.
If your exchange rates fluctuate significantly, or you need consolidations for statutory reporting, this approach won't give you the accuracy and monthly adjustments that you need. We plan to provide a more sophisticated option in the future but that is still several months away from production.
Can I consolidate a partly-owned company?
Yes! Set the Consolidation Rate for the company to the percentage share of your ownership and the consolidated reports will incorporate just that amount for each line.
Why do I need consolidation software?
Consolidating financial and management reports in a spreadsheet is hard work, time-consuming and prone to error. With good reporting software, there's some work to be done with setup and preparation, but then monthly reporting will be simple – and accurate.
What do I need to get started with Calxa?
For Xero Consolidation, MYOB Consolidation and Quickbooks Online Consolidation, all you need to do is sign up for a free trial of Calxa online. You will then be prompted to connect to your QuickBooks Online, Xero or MYOB data. Then you are ready to go!  The default capacity of our free trial is 2 organisations but just ask and we can increase that for you.
RECENT CONSOLIDATION  ARTICLES
Everyone loves a checklist to help with regular recurring tasks. This is no exception when it comes to an end-of-month process for consolidated groups. Whether you use an old-fashioned pen and paper for yours or a modern app, checklists are vital to ensure that the...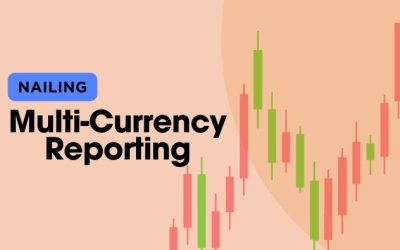 We live in a global economy and it's common for businesses to operate in multiple countries. We're going to focus here on multi-currency reporting for multiple entities in a group and the many challenges that need to be resolved. What is Multi-Currency...
Group consolidation reporting, also referred to a multi-company consolidation, can be a time-consuming task for any CFO (Chief Financial Officer). Often, it involves a plethora of spreadsheets with multiple interconnecting worksheets. The effort you need to keep this environment balanced and reconciled is agony for many. It can fall over just by overriding one formula. And, sometimes, you may not even notice the error until months down the track. The desired outcome is the need to see several business activities wrapped up into a combined financial statement. A view to give a snapshot across all companies and to track the overall performance.
Our Customers Love the Reports
Our Calxa app has grown from 18 years of customer feedback.

Marion Brown - MYOB Consultant, MBS Training Services
Without these forecasts, the bank would have shut them down – a terrible result for such hardworking clients.
Mark Norley - Owner, Punthill Enterprises Pty Ltd
I tried a number of products and found Calxa the easiest to use. Love the online help material.
Barbara Sapwell - Bookkeeper, Progressive Business
Am absolutely loving the Calxa program. The reports look great and the budgeting is so easy.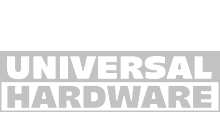 Try Calxa Free for 30-Days
Calxa is the leading financial reporting software for businesses, not-for-profits and accountants. Integrate seamlessly with your Xero, MYOB or QuickBooks Online cloud accounting.