Badass Reports
Business Insights. Automated.
For Businesses, Not-for-Profits and Accountants.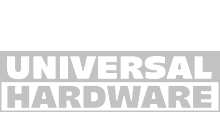 OUR AIM IS TO HAVE YOU AS A CUSTOMER FOR LIFE. WE PROMISE TO MAKE YOU LOOK GOOD.
Who Uses Calxa?
Our app has grown from 18 years of customer feedback.
Businesses
Businesses use Calxa to deliver management reports to their Owners, CEOs, Franchisors and Bank Managers.
Not-for-Profits
NFPs do detailed program budgets to acquit grants, keep CEOs informed and deliver complex board reports each month.
Accountants & Bookkeepers
Moving into the advisory space, accounting professionals are transforming to deliver valuable management reports for clients.
Simplify and Make Better Decisions
Make your management reports easier and create  better, more accurate and professional-looking insights. Accurate information in a readable, understandable format is the foundation of good decision-making.
SAVE TIME
Wizards to prepare budgets and pre-made templates cut down time. Workflows automate the process.
IMPROVE ACCURACY
Linking directly to the accounting data ensures full transparency and guarantees reliability.
Connect to your Accounts
Calxa works with popular accounting systems such as MYOB AccountRight, MYOB Essentials, Xero and QuickBooks Online. Follow the simple steps to link once and then schedule updates monthly, weekly or daily, depending on your needs.
Build your Budgets
Bring in existing budgets from your accounting system or import them from a spreadsheet. If you're starting from scratch, use the Budget Factory Wizard to create a quick first draft and then the sophisticated Budget Builder to fine-tune and manage in detail.
Deliver your Reports
Start with a pre-built Report Bundle Kit to get the flavour of the most popular reports. Use a workflow to schedule delivery at a time and frequency of your choice. Now select your reports from the library, batch them and automate their delivery.
LEADERS IN NOT-FOR-PROFIT REPORTING
Doing Good with Communities
Our non-profit customers do complex stuff and don't have time to stop for trivia.
million dollars in donations so far
dollars is our Social Impact each year
What Customers Say
Join many other organisations saving time

Michelle Brown - Owner, Oakleaf Bookkeeping
"It's like air-conditioning. Once you've had it, you can't go without it."
Trevor McFarlane - Business Manager, Leisure Networks
"We have now been using Calxa coming onto 6 years. It still works a treat.."
Joanna Williamson - Owner, Golden Goose Foods Ltd
"I'm a raving fan. The most enjoyable budgeting experience I've ever had."
Try Calxa Free for 30-Days
Calxa is the leading financial reporting software for businesses, not-for-profits and accountants.