Reporting Software
for easier Work
Calxa software does the work for you making your reports (and you) look good. The Software Features: Budgeting, Cash Flow Forecasting, Report templates, KPI calculator, dashboard and so much more.
INTEGRATION
Connecting to your Accounts is the Key
Link to your MYOB, Xero or QuickBooks Online as the first step in automating the process – let Calxa do some heavy lifting
Account Structure
Your account structure and any new accounts each month will automatically appear in Calxa.
Cost Centres
Jobs, Classes, Tracking Categories will all sync each time you connect to your accounts.
Opening Budgets
If you already have a budget in your accounting system, .we will import it every time you connect.
Auto-Updates
Set a workflow to schedule your accounting system update while you are sleeping.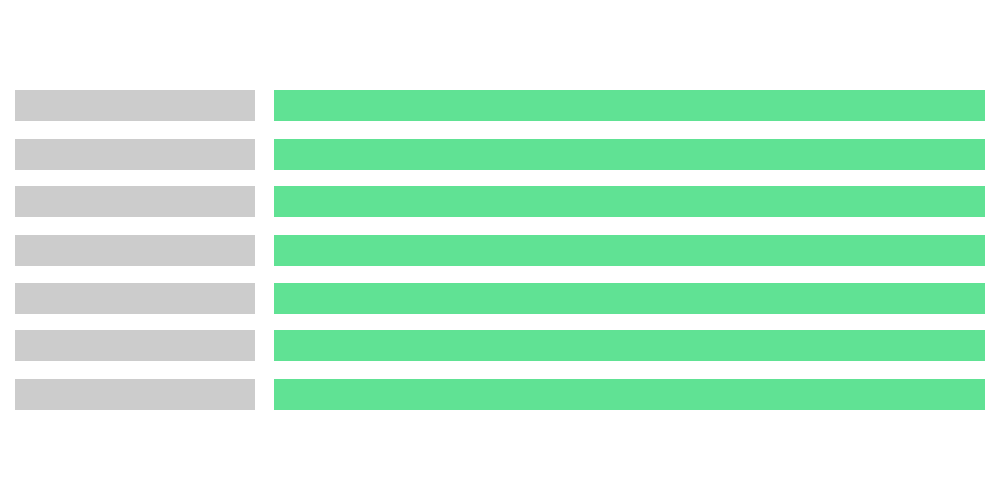 Auto-Budgets or Make Your Own
Bring in your accounting system budgets, import your spreadsheets or simply use shortcut formulas to build your own for as many years ahead as you want.
Budget by company or cost centre and easily copy budgets for new scenarios and re-forecast for the rest of the period. Add comments to document your workings. Create next year's budgets in just seconds with the Budget Factory.
Cash flow Forecasts Made Easy
Simply select your payment cycles for Taxes like GST, VAT, PAYG and Employee Liabilities and Calxa will project this forward. We take the hard work out of predicting the timing of payments and receipts by analysing your current average Creditor Days and Debtor Days, delivering Cash Flow Forecasting Reports straight to your inbox.
Then just add Balance Sheet and P&L budgets and your 3-Way Forecast is ready to go.
KPIs to stay on Track
Some of the most powerful business insights are Key Performance Indicators (KPIs). We have designed some standard ones we think are useful, but you can put this on steroids by creating your own. Imagine tracking your core business targets each month.
Farmers now can get insights into yield per hectare or revenue per kg of milk; Restaurants and Cafes check Food Cost Percentage. Retailers monitor Average Transaction Values.
FEATURES
You can do (almost) anything
The most sophisticated and rich management reporting app right here
Multiple Budget Versions
Unlike spreadsheets, multiple budget versions are easy to manage. Just copy from one to another and run comparisons.
150+ Report Templates
We've prepared more than 150 modern-looking templates for you to choose from. You can customise them too.
Report Bundles
Group reports in a bundle for quick and simple delivery. Then produce them with one click or schedule delivery.
Budget Factory
Create next year's budgets for dozens of business units in just seconds. Or, use it for bulk updates. It just saves time.
Budget Formulas
Build driver-based budgets that automatically re-calculate when the underlying data changes. Base formulas on accounts or metrics for ultimate flexibility.
Lock Approved Budgets
Lock off budgets and turn them into read-only to prevent unauthorised users from making any changes.
continuous Updates
We listen to feedback and regularly deliver new features and improvements. Our Change Log keeps track of our updates.
Manage User Permissions
Add users and delegate permission to managers and department heads to edit or report on their own budgets.
Standard KPIs
We've prepared a set of default KPIs. Debtor Days, Wages to Turnover, Working Capital Ratio and more straight out of the box.
Collaborate
Invite different stakeholders to share your workspace and collaborate with you. For your advisor or accountant, access is free.
Automation
Use triggers to kick-start workflows that will automatically update your accounting data and deliver reports into your inbox.
Dashboard
We have selected some key charts for your screen. Soon this will be customisable so you can add the data you like and need. 
INCLUDED IN ALL PLANS
Some Things are just a Given
Full Support
You are not left to your own devices. Our support team is available by phone and email to assist you when you need them.
Data Security
We totally get that you are dealing with sensitive data. So we have made sure we apply the most stringent security.
Continuous Updates
We listen to feedback and regularly deliver new features and improvements. Our Change Log keeps track of our updates.
MORE FEATURES
Calxa Premier is Calxa on Steroids
If you desire advanced functionality and are a power user, this was so made for you
Cost Centres
Budget and report against cost centres, departments, branches, projects, programs, jobs… you name it.
Report Designer
Add and remove columns, delete footers, change titles, insert logos and more. This super-powers your reports.
Document Editor
Polish off your reports by adding cover pages, images, notes and annotations to your report bundles.
KPI Builder & Metrics
Build custom KPIs to dive deep into the company data. Use non-financial metrics to monitor the drivers of performance 
Account Trees
Re-order your account structure to deliver summarised reports. Add these to reports to help non-accountants better understand.
Group Consolidations
Merge budgets, cashflow, balance sheet forecasts and KPIs across multiple companies.
Loan Wizard
Run this wizard to quickly calculate loan payment plans. Automatically add principal and interest payments to your budget. 
NDIA Claim Uploads
For NDIS Providers on MYOB AR Live, the NDIA bulk portal upload grabs time-billing invoices for quick claim submissions.
Multi-Currency reports
Create full multi-currency consolidations. Convert any of 170+ foreign currencies into your reporting currency.
Calxa for Bigger Business
Franchise and multi-organisation reporting is catered for by Calxa's consolidation features. It doesn't matter that no two Chart of Accounts have the same structure, just add a common Account Tree and Bob's your Uncle.
SHARED WORKSPACES
Flexible to manage user permissions and data access within a busy and complex environment. Easily manage organisation data.
CONSOLIDATION REPORTS
Most templates can be consolidated across companies. You can even create custom KPIs and share these.
SEE IT IN ACTION
What we Deliver
We designed and built this app for the end-user. Our top criteria is 'Must be Easy'.
Graphs
Visual data helps highlight patterns and trends. It makes it easy for the non-accountants and helps them to understand how things are going.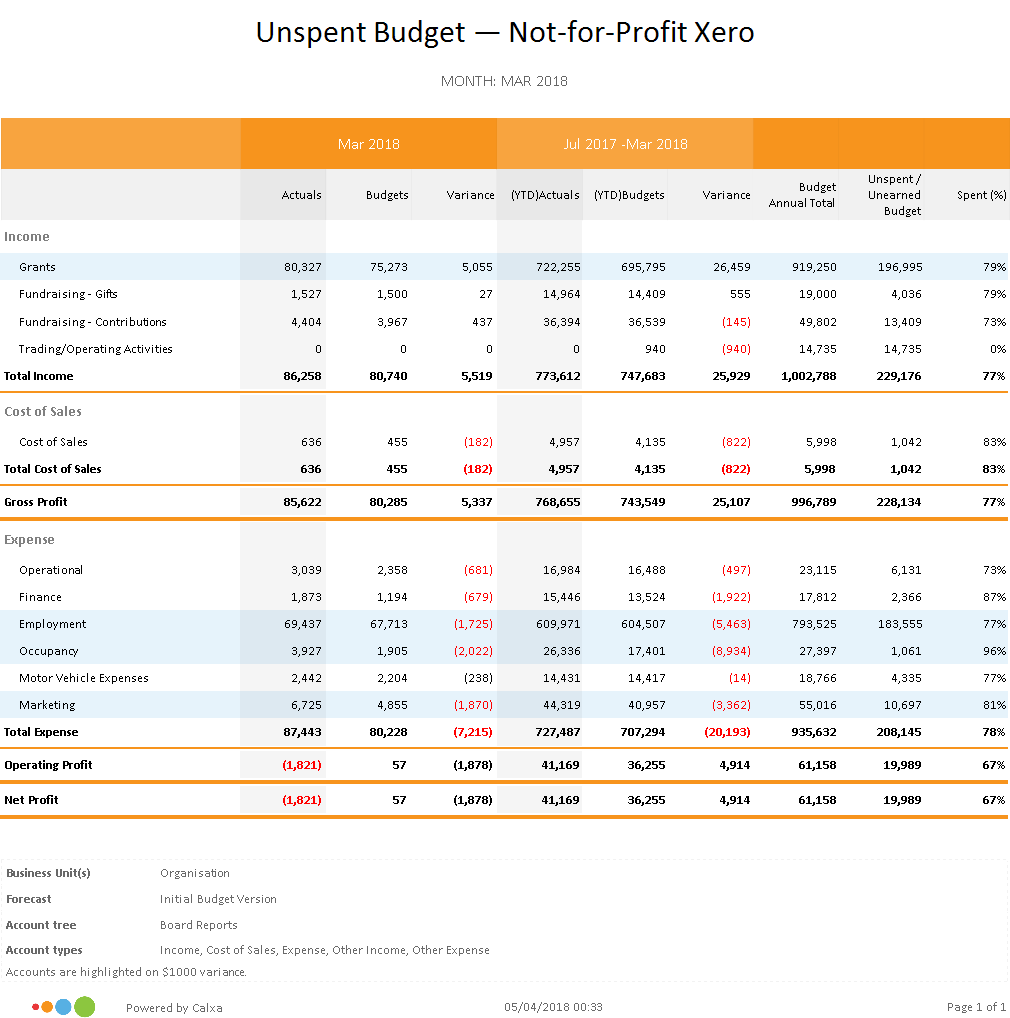 Traditional Reports
Sometimes you need to check in on the detail. There is nothing like a numbers report to expose the intricate detail and help find the variances.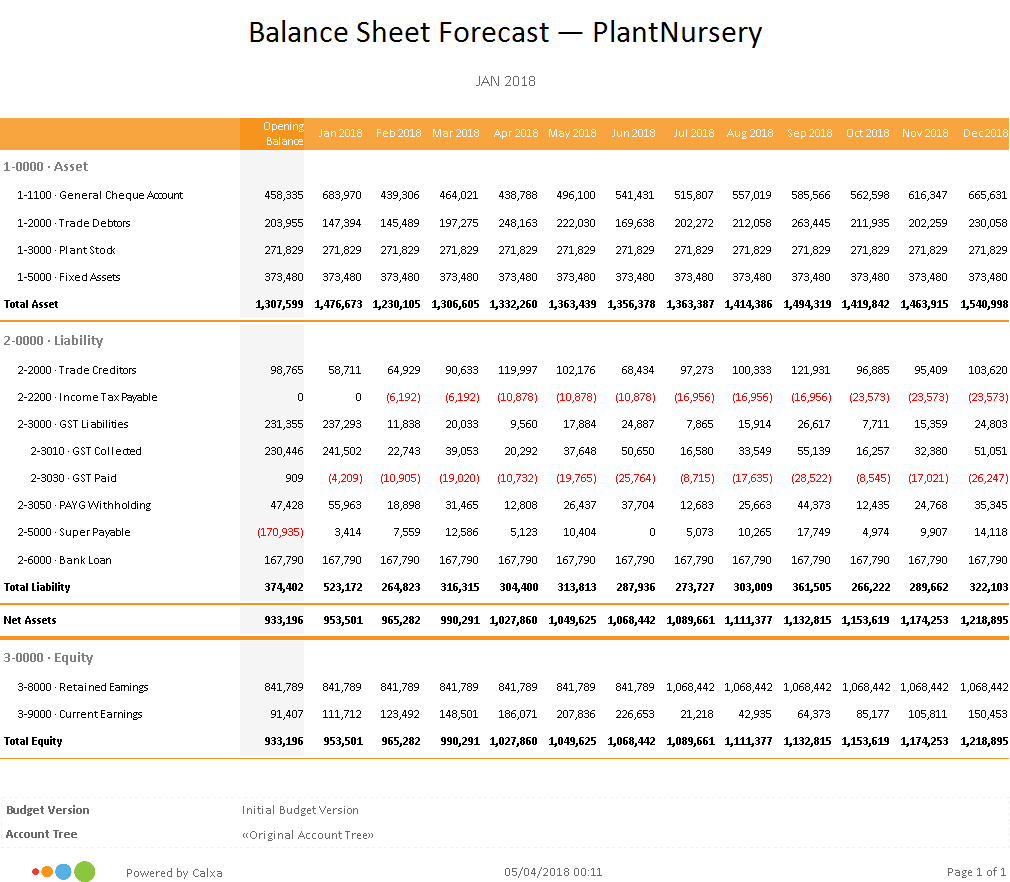 Summarised Version
For the less savvy report audience, a summarised version helps to get a good snapshot of the situation.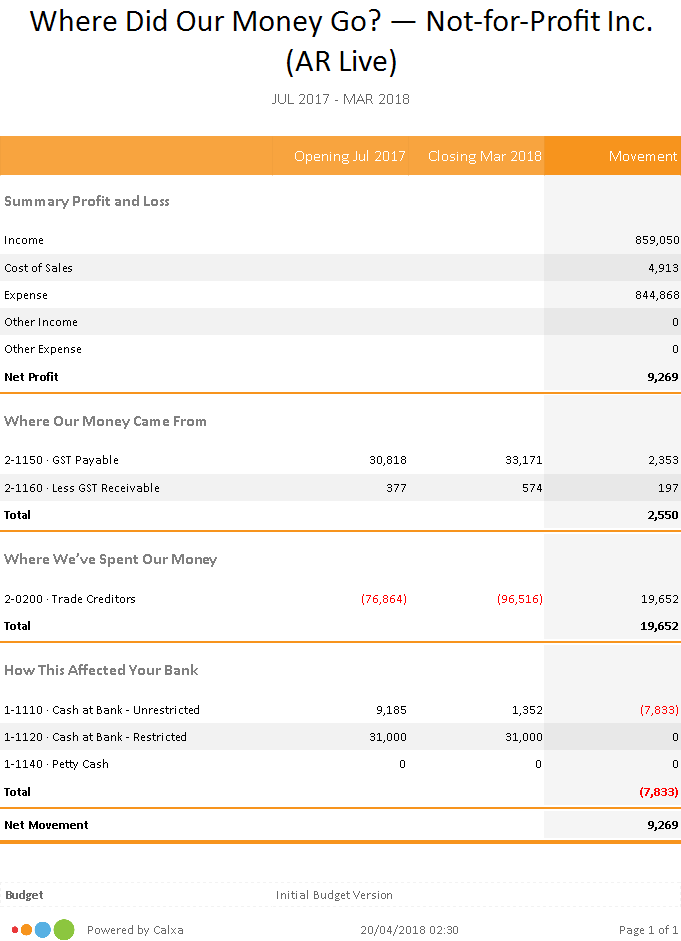 Where Did Our Money Go?
Calxa's flagship report answers some hot questions like how differences in timing mean that making a profit doesn't always result in an increased bank balance.
Try Calxa Free for 30-Days
Calxa is the leading financial reporting software for businesses, not-for-profits and accountants.