Serious Grunt to Add Value
Flexible reporting tool. Easy 3-Way Forecasts, KPIs and Budgets for your clients.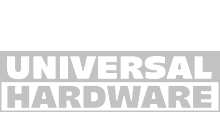 Flexible Client Reporting
Get better insight, grow your practice or simply make your customers 'sticky'
The Integrator
Incorporate a reliable reporting app to your tool kit that is easy to set up, easy for your client to use, gives you all the kudos and returns great margins over and over.
The Auditor
Know that the data you are reviewing is accurate and gives you the snapshot you need to do your job. Reduce your risk with less time spent. Happy customer, happy you.
The Bookkeeper
Add reporting to your service kit, use it to start a conversation with your client. Deliver relevant data to make them and you stronger. Create 'sticky' customers.
The Practice
Build new income streams that are easy to set up, automate and return great margins. Create processes not reliant on individuals that can easily be passed on.
Designed and Built for the Advisor
We listened to our customers' feedback. Really, they have built functionality with us.
Cost Centre Budgets
Easily manage cost centre budgets. Lock approved versions, run re-forecast versions throughout the year. Create next year's budgets in just minutes.gets in just minutes.
Customisable KPIs
Use the suite of default KPIs or customise your own. Add any KPIs to the standard report templates to make it a powerful snapshot.
3-Way Forecasts
Combine a P&L and a Balance Sheet budget using historical data. The shortcuts and wizards make life easier and save heaps of time.
Report Designer
We've done the work for you so you get a suite of pre-made reports. Simply use these and batch them into a custom Report Bundle for each client.
Consolidations
Easily report across multiple entities. Merge budgets, cashflow data, balance sheet forecasts and KPIs for as many companies you need.
Automation
Run auto-updates of accounting data, batch reports and schedule their delivery to various parties at your chosen time.
OUR CUSTOMERS LOVE THE REPORTS FROM CALXA
Michelle Brown - Owner, Oakleaf Bookkeeping
"Calxa is like air-conditioning. Once you've had it, you can't live without it."
SEE IT IN ACTION
What we Deliver
We know you do complex stuff. So, we've created this with you and your clients in mind.
Graphs
Visual data helps highlight patterns and trends. It makes it easy for the non-accountants and helps them to understand how things are going.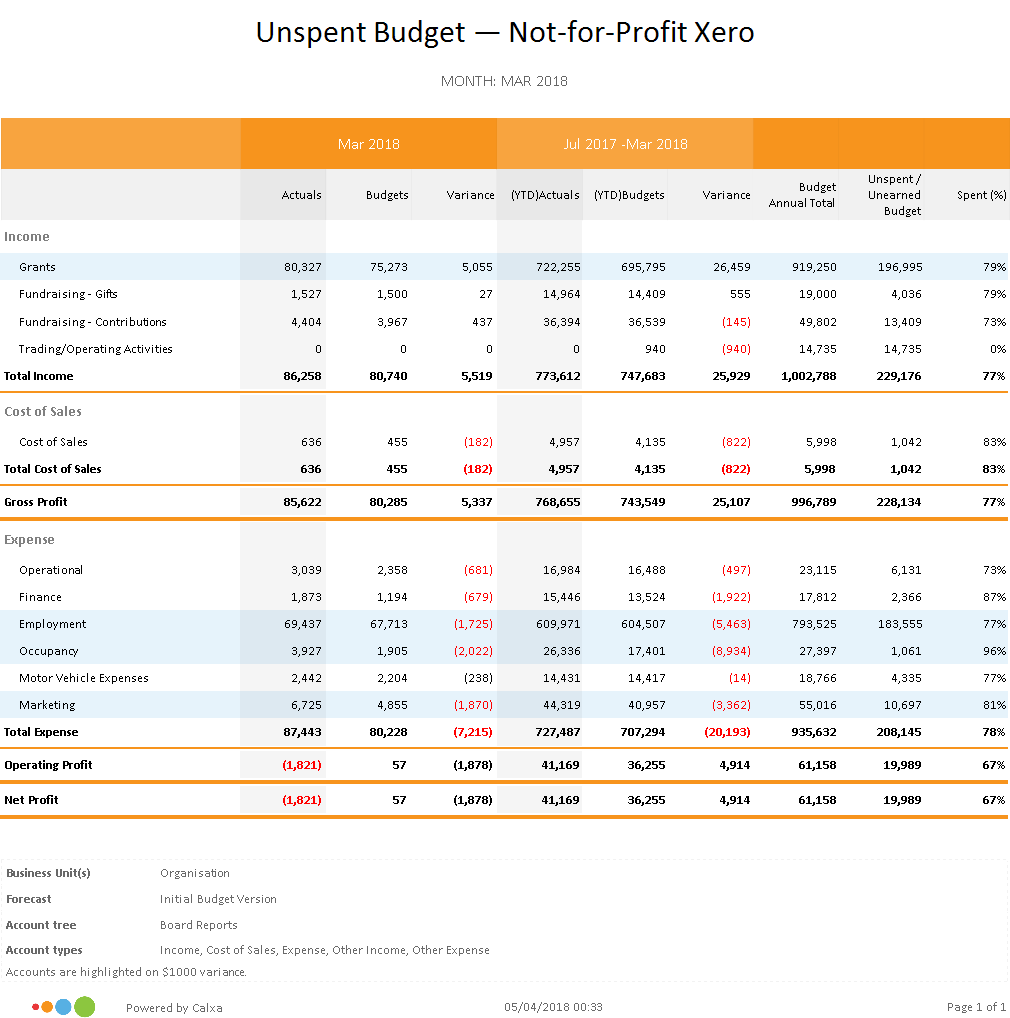 Traditional Reports
Sometimes you need to check in on the detail. There is nothing like a numbers report to expose the intricate detail and help find the variances.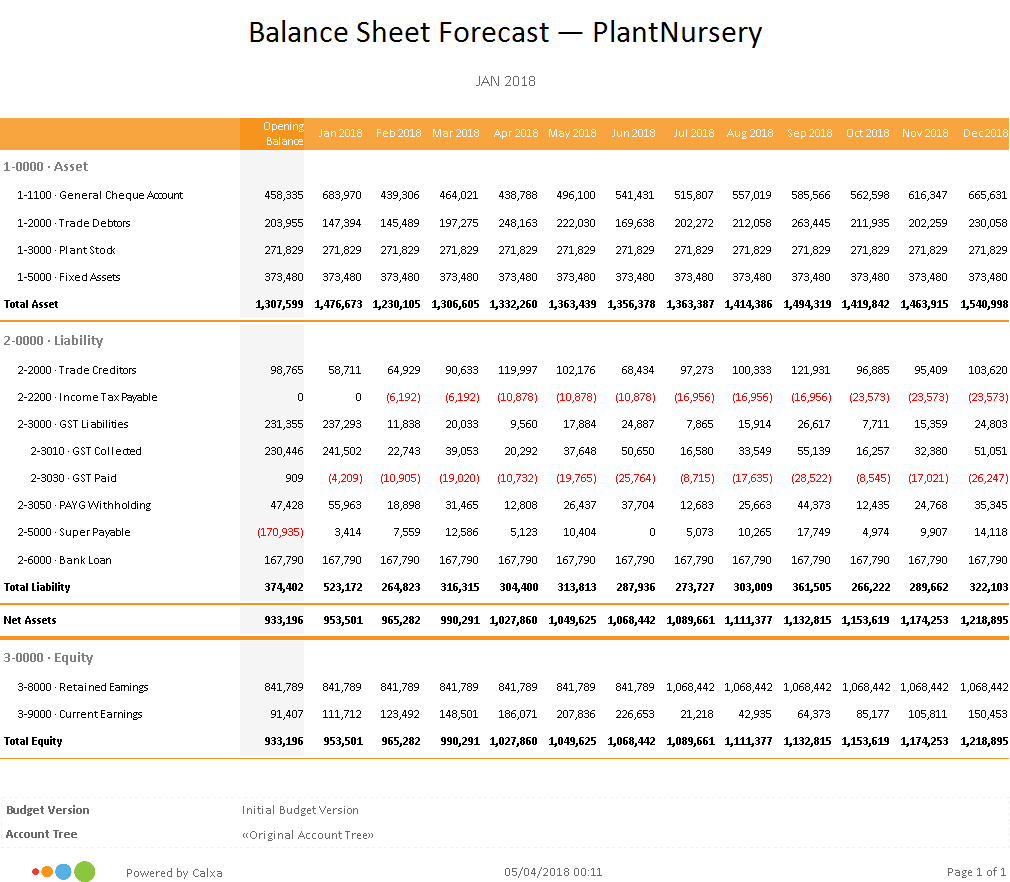 Summarised Version
For the less savvy report audience, a summarised version helps to get a good snapshot of the situation.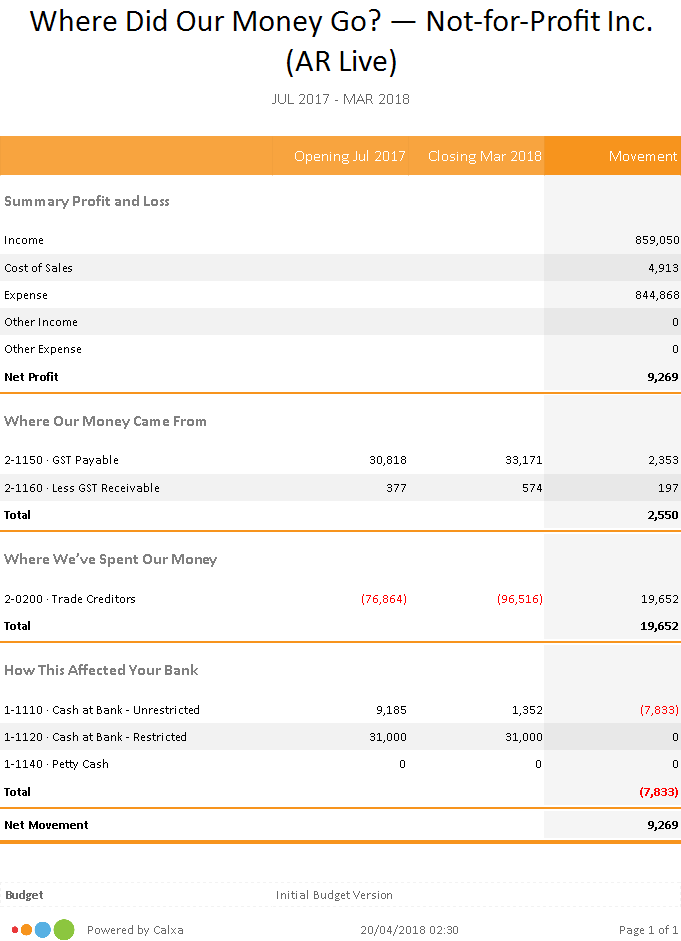 Where Did Our Money Go?
Calxa's flagship report answers some hot questions like how the timing difference between making a profit doesn't always result in an increased bank balance.
What Customers Say
Join many other organisations saving time

Michelle Brown - Owner, Oakleaf Bookkeeping
"It's like air-conditioning. Once you've had it, you can't go without it."
Trevor McFarlane - Business Manager, Leisure Networks
"We have now been using Calxa coming onto 6 years. It still works a treat.."
Joanna Williamson - Owner, Golden Goose Foods Ltd
"I'm a raving fan. The most enjoyable budgeting experience I've ever had."
30-Day Free Trial
Test-drive Calxa with your own data, import your budgets and play.
Accounting Partners' #1 Choice
Calxa has been a leading add-on for many years. Being voted "MYOB Partner Choice" was no surprise to many but certainly an honour to the team.
VOTED BY ACCOUNTING PROFESSIONALS
"Our add-on partners expand and complement the functionality of MYOB's products and Calxa stands out for its stellar work with small businesses, accountants and not-for-profits. They thoroughly deserved this award".
— Tim Reed, MYOB CEO —