Cash Flow Forecasting Software
Say goodbye to complicated formulas, be confident in your data and automate your cash flow reports direct to your inbox.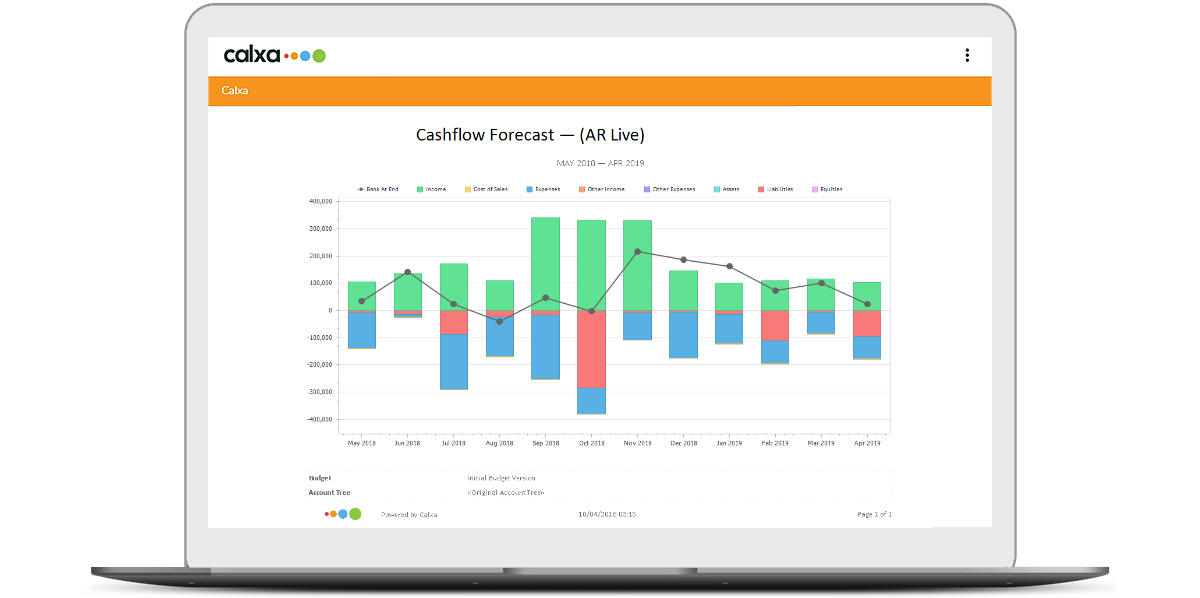 Cash Flow Forecasting
What is a cash flow forecast?
A cash flow forecast is an important tool for any business. A cash flow forecast is an estimate of the amount of money expected to flow in and out of your business.
What is a cash flow forecast used for?
Preparing a cash flow forecast will identify whether your business has enough cash to run, now and in the future. As a result, you will know your cash position and find potential shortfalls in your cash balances in advance. This is valuable information for your business and can allow you to confidently make informed decisions around tax planning, new equipment purchases or growing your staff.
How does Calxa help with Cash flow forecasting?
Using Calxa, you can generate cash flow forecasts and create business projections as well as visualise your business insights through charts and reports. It will help you secure that bank loan and help you make critical decisions, faster.
What is a cash flow statement?
A cash flow statement is one part of the traditional core financial statements [income statement, balance sheet and statement of cash flows]. Also known as a statement of cash flows, a cash flow statement shows how much cash has been generated and used within a given time. Management, analysts and investors use cash flow statements to monitor a company's performance by comparing cash inflows and outflows.
What does the cash flow statement show?
To show how the cash is used, it is broken down by operating, investing and financial flows. Contrasted to a cash flow forecast, which projects cash flow into the future, the cash flow statement looks back at what has happened in the past.
Want to know more? Watch our CashFlow forecasting web chat.
WHAT YOUR CASH FLOW REPORTS WOULD LOOK LIKE
Cash Flow Forecasts and Reports
Projecting your cash flow often is complex and time-consuming. Calxa makes it easy to devote more time to growing your business and less time preparing your cash flow forecasts and reports by integrating seamlessly with your cloud accounting software. Our software provides the tools to take back control of your business.
Future proof your business
Set yourself up for success and get a true reflection of your financial health, now and in the future. With cash flow forecasting, you can confidently say yes to growth opportunities. It really is business planning made easy.
An accurate picture of your business
With clear cash flow projections, you can make better business decisions. We help you become proactive with your cash flow and help identify issues and shortfalls before they become a problem.
Save time
With our software, we save you time so you can get on with the important stuff. You can set up workflows to automatically sync with your financial data and send reports straight to your inbox.
Reports and insights in minutes
We save you time by building your reports with data captured in your accounting software.
Quickly sync your data source (MYOB, XERO or Quickbooks Online) to Calxa.
Cash Flow Forecasting Software Features
Set your business up for success and make better business decisions with Calxa's cash flow forecasting software. Create fast cash flow forecasts and reports that matter to your business.
Build Your Budgets
Import your existing budget or make your own. Whether you want to do cost centre budgets or simply plan at company level, our powerful budget builder can do it.
Automate your cash flow reports
Use triggers to kick-start workflows that will automatically update your accounting data and deliver reports straight to your inbox.
Easily share and collaborate
Invite different stakeholders and advisors to share your workspace and collaborate with you. Use our Free Advisor feature to invite your accountant.
Visually spot cash shortages and surpluses
We make sense of your financial data by providing professional looking reports and graphs that help you quickly identify potential issues and opportunities.
Scenario and 'what if' modelling
Calxa helps you plan for future changes with 'what if' analysis. Easily create multiple scenario budgets and compare them side-by-side.
Multi Company Consolidations
Whether there are 2 entities in your group or 50, Calxa will help you produce a consolidated cash flow forecast and a full 3-way forecast.
EASY TO USE APP WITH SO MUCH FUNCTIONALITY
Make business decisions intelligently with Calxa
The Profit & Loss Forecast is the building block for the cash flow projections. Add a balance sheet forecast to see the company at any point in the future. Finish with projecting the cash flow to complete a fully integrated 3 way forecast. Run this for 12-months or up to 10 years ahead. Learn more about 3-way-forecasting with Calxa.
Scenario Modelling
Compare scenarios using different budgets as the bases to forecast your best and worst case scenarios. Easily analyse pricing models or simply look at different cost structures. Then, graphically display the models forecast the cash position showing the available funds. 
Budgeting
Build your budgets from scratch or import them from your spreadsheets. Use the budget builder to manage your budgets. Easily create new versions, set up re-forecasts, lock approved versions and automate next year's budgets. Learn more about Budgeting with Calxa.
Track performance and make better business decisions by keeping control over goals and Key Performance Indicators (KPIs). Select default KPIs or use our powerful KPI Builder to create your own, based on any groups of accounts or non-financial metrics. Learn more about KPIs with Calxa.

Tim Reed – CEO, MYOB
"Cash flow is vital for the success of any business It's a business' fuel gauge and from the MYOB Business Monitor we know that cash flow is one of the top three pain points for Aussie SMEs."
Stephen Burns - CFO, iFly Indoor Skydiving
"It pays for itself many times over. Let alone if you are doing a 'What If' analysis as far as future investments go." 
How to use Cash Flow Forecasting Software in 3 easy steps
1. Connect your accounts
Integrate Calxa with your company's cloud accounting systems. Calxa works with MYOB AccountRight and Essentials, Xero and QuickBooks Online. Follow the few simple steps to connect your data to our software. Once inside, you can schedule daily, weekly or monthly updates, depending on your needs.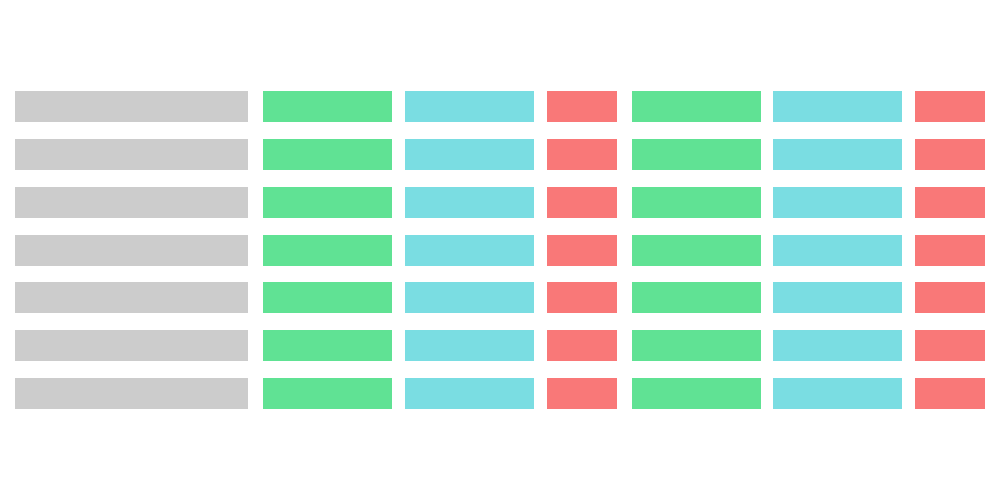 2. Build your budgets
We automatically create your first budget, or you can bring in your own. Import your existing spreadsheet or accounting system budgets. If you're starting from scratch, use the Budget Factory Wizard to create a quick first draft, then manage and fine-tune with our powerful Budget Builder.
3. Run your cash flow forecast
Our report templates make it easy to create business insights in minutes. Choose from one of our 120+ report templates, or run a chart for an accurate visualisation of your cash flow performance. Run your forecasts monthly, yearly, or even a decade into the future. The choice is yours.
Your Data is Safe
We totally get that you are dealing with sensitive data. So we have made sure we apply the most stringent security.
Money Back Guarantee – No Questions Asked
If you have a change of heart in the first 30 days of your subscription, just tell us and we will refund it.
Cancel Anytime
Your subscription will automatically renew each month. If things change, you can cancel this any time.
POWERFUL DECISION-MAKING TOOL
All-in-One Financial Reporting Software
Do all your management reporting with Calxa and automate delivery.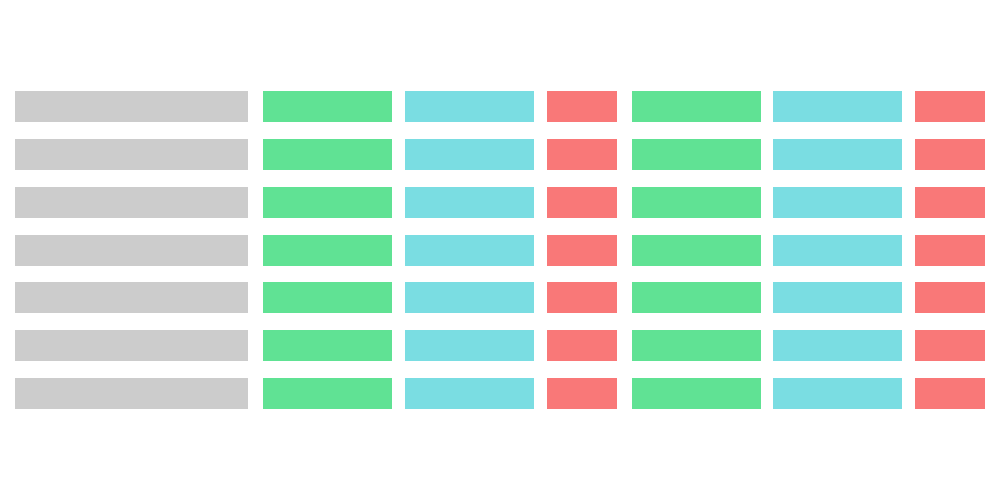 Budgeting
Do budgets for cost centres, projects, programs, departments, activities and roll them up into a company budget.
Scenario Modelling
Prepare multiple 'What If' scenarios and add them to a chart to see how they compare.
Cash Flow Forecasting
Use Calxa to do monthly budgets for as many years ahead as you need. Daily Cash Flow Forecasting coming soon.
Group Consolidations
Consolidate multiple companies to report as a group. Handles eliminations and multi-currency consolidations.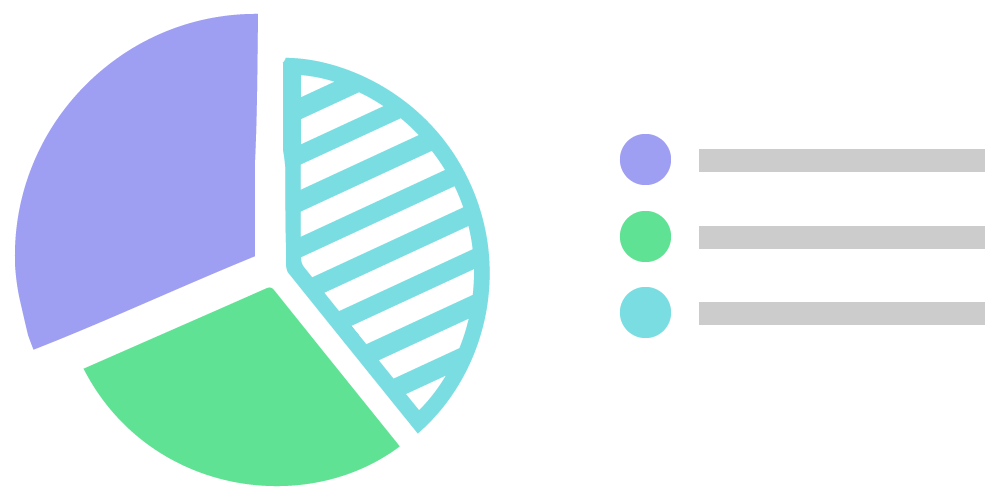 KPIs
View trends on specific activities or departments. Use pre-made KPIs from our list or custom make your own, 
3-Way Forecasts
Build P&L and Balance Sheet forecasts to add to the cash flow forecast for an integrated Three Way Financial Model.
Have Cash Flow Forecasting Software Questions?
Get in touch with our Team
How can Cash flow forecasts go wrong?
Cash flow forecasts can go wrong through omissions or over-optimism. Often, people think about cash flow using only their profit and loss statement, forgetting there are cash requirements in balance sheet items as well. Other common ommissions include estimated tax payments for employees, monthly loan re-payments, periodic contributions and unexpected surprises such as equipment repairs or motor vehicle maintenance. Over-optimism is pervasive but understandable. By far the most common issue cited by financial experts is being over-optimistic about sales and how soon customers will pay. Businesses often run into cash troubles when they incur new costs associated with growing such as additional staff or inventory requirements.
How much cash should my business have?
An acceptable level of cash depends on several things. It varies by the size of the organisation and by how often customers are late paying their invoices. For example, companies with late-paying customers need more funding and, hence a bigger cash balance. If expenses aren't managed and blow out, then again more cash is needed. Keeping to a set budget helps to manage this. Whatever it is, preparing a cash flow forecast will help to map out the amount of cash needed into the future. It will highlight the upcoming stress points and give you the opportunity to manage this ahead of time. A quick custom KPI to calculate your Cash Reserves in Days (Bank Balance/Total Expenses/365) will give you an idea of how long your business could survive if income dried up suddenly. Most businesses would consider 30 days bare minimum and 90-180 days as comfortable.
What do I need to get started with Calxa?
Calxa works in the cloud. All you need to do is sign up for a free trial online. You will then be prompted to connect to your QuickBooks Online, Xero or MYOB data. If you are using a different accounting system, you can create a manual organisation and import your accounts, cost centres and actuals directly from a spreadsheet. Then you are ready to go!
Why I need cash flow forecasting software?
Preparing cash flow forecasts can be complicated. Forecasts can change from month to month because the economy changes, your assumptions change, and there can be changes tied to new legislation, market dynamics or industry trends. Manually calculating your cash flow forecast for the months and years ahead exposes you to possible incorrect data, is time consuming and tedious. It's important to forecast multiple scenarios so thatyou can react quickly to changing circumstances. Our customers love Calxa's debtor and creditor days calculation and being able to set up the regular tax liabilities such as GST/VAT, payroll taxes and pension funds.
How often do I run a cash Flow forecast?
How often you perform or update your cash flow forecast depends on your business and your circumstances. If your Cash flow forecast review is quarterly and you discover something amiss, that's 25% of the year gone. If you know your cash is tight and you have some large customer invoices that are often paid late, you would want more frequent checks on your cash flow forecast than if you have a big cushion of regular payers. Frequent checks give you more options for adjusting too. Paying attention to how your overheads and sales are tracking relative to your cash flow may give you the time for alternatives, such as negotiating with vendors for better prices.
Can I do Cash Flow Scenarios with Calxa?
Absolutely. Simply add additional budget scenarios. For example, this can include Best Case, Worst Case or Most Likely Case. You can then compare these 'What If' Scenarios in a line chart to see their cash flow implications.
Our Customers Love the Forecast Reports
Our Calxa app has grown from 18 years of customer feedback.

"Without these forecasts, the bank would have shut them down – a terrible result for such hardworking clients."
"Calxa did everything we needed for our NFP. Reporting and budgets were a breeze."
"Am absolutely loving the Calxa program. The reports look great and the budgeting is so easy."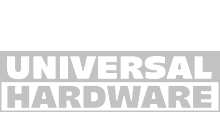 Try Calxa Free for 30-Days
Calxa is the leading cash flow forecasting software for businesses, not-for-profits and accountants. Integrate seamlessly with your Xero, MYOB or QuickBooks Online cloud accounting.
CASH FLOW FORECASTING SOFTWARE ARTICLES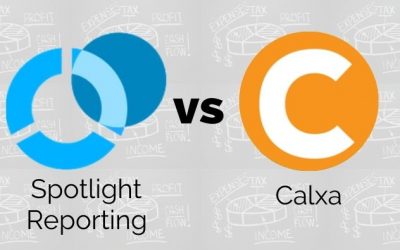 Spotlight Reporting vs Calxa is a look at 2 of the leading solutions for Xero or QuickBooks users. We recently featured both in our Top 5 Xero Cash Flow Alternatives article. How do you pick the best cash flow forecasting software for your clients or business? We get...