Do Complex Reports. Easy.
Start saving time and simplify your monthly management reporting.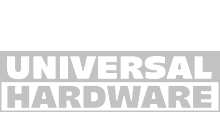 Working for the whole Team
Insights prepared across the company
For the Bank
Make your Bank Manager part of the team and provide 3-way Forecast and KPIs so they can manage their risk.
For the CEO
Information you need to make good, well-informed decisions when you need it. The reports are clear and easy to understand.
For the CFO
Dive deep into operational insights to analyse performance and plan ahead. Help out the team with the reports they need.
Saving 1.5 Days each Month
Overcoming inefficiencies of spreadsheets
MORE FEATURES
Calxa Premier is Calxa on Steroids
If you desire advanced functionality and are a power user, this was so made for you
Cost Centres
Budget and report against cost centres, departments, branches, projects, programs, jobs… you name it.
Report Designer
Add and remove columns, delete footers, change titles, insert logos and more. This super-powers your reports.
Document Editor
Polish off your reports by adding cover pages, images, notes and annotations to your report bundles.
KPI Builder & Metrics
Build custom KPIs to dive deep into the company data. Use non-financial metrics to monitor the drivers of performance 
Account Trees
Re-order your account structure to deliver summarised reports. Add these to reports to help non-accountants better understand.
Group Consolidations
Merge budgets, cashflow, balance sheet forecasts and KPIs across multiple companies.
Loan Wizard
Run this wizard to quickly calculate loan payment plans. Automatically add principal and interest payments to your budget. 
NDIA Claim Uploads
For NDIS Providers on MYOB AR Live, the NDIA bulk portal upload grabs time-billing invoices for quick claim submissions.
Multi-Currency reports
Create full multi-currency consolidations. Convert any of 170+ foreign currencies into your reporting currency.

Tim Reed – CEO, MYOB
"Cashflow is vital for the success of any business, it's a business' fuel gauge and from the MYOB Business Monitor we know that cashflow is one of the top three pain points for Aussie SMEs. Calxa is one of our valued developer partners helping ease the cashflow burden."
SEE IT IN ACTION
It's all about the output
We designed and built this app for the end-user
Cashflow Forecast
The Cashflow Forecast Chart shows you at a glance what's going in and out of your bank, in a format that any non-accountant can understand.
Breakeven Analysis
Knowing where your breakeven point is proves important when planning out your growth.
KPI Comparison Chart
Have you made a profit but there's no money in the bank? This report will help you see where else it's gone and how you've funded the business.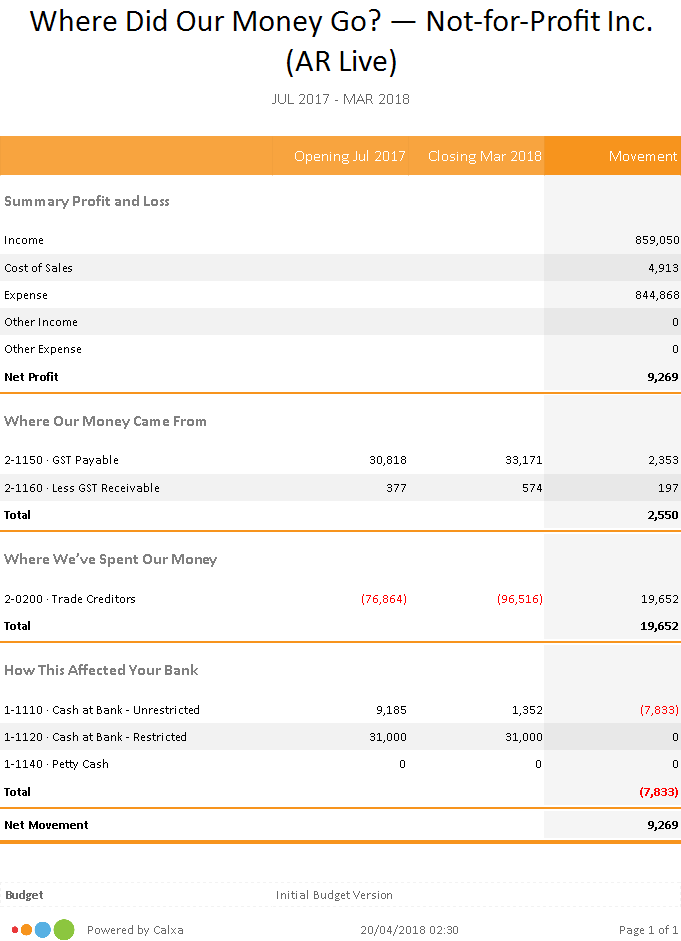 Where Did Our Money Go?
Calxa's flagship report answers some hot questions like how the timing difference between making a profit doesn't always result in an increased bank balance.
Solutions to Manage Big Business
Deal easily with complex enterprise reporting
KPIs for Farmers
Manage seasonal budgets to predict your cash position. Get deeper insights with KPIs.
Multi-Branch Reporting
Track performance for cost centres, branches or simply consolidate it all.
Franchise Tracking
Consolidate data and report, track and forecast across multiple entities.
What Customers Say
Join many other organisations saving time

Michelle Brown - Owner, Oakleaf Bookkeeping
"It's like air-conditioning. Once you've had it, you can't go without it."
Trevor McFarlane - Business Manager, Leisure Networks
"We have now been using Calxa coming onto 6 years. It still works a treat.."
Joanna Williamson - Owner, Golden Goose Foods Ltd
"I'm a raving fan. The most enjoyable budgeting experience I've ever had."
30-Day Free Trial
Test-drive Calxa with your own data, import your budgets and play.