Powerful Scenario and 'What If' Modelling to Help Make Better Decisions
Make more informed decisions and confidently forecast your business future.  Calxa's software builds accurate best and worst case scenarios and what-if analysis.
Manage Risk
Confidently evaluate your risk exposure. Create visual charts that will impress your band and show them you can service that loan reducing their risk.
Plan Your Growth
Calxa helps you plan for future changes with accurate 'what if' analysis. Easily create multiple scenario budgets and compare them side-by-side.
Control Cash Flow
Forecast best and worst case scenarios to show upcoming 'hot spots' to make better decisions. Easily compare multiple budget models in one visual chart.
Features That Accurately Model Your Future
Perfect for growing small and medium businesses.
Compare
Compare two scenarios using different budgets
Forecast
Forecast your best and worst case scenarios
Analyse
Simply look at pricing models or different cost structures
Visualise
Graphically display your forecast available funds
Bulk Create
Create next years budgets in seconds
Integrate
Quickly integrate to your MYOB, Xero or Quickbooks accounts
Set Up Your Accounts and Reports in Minutes
We save you time by doing the heavy lifting for you. Quickly sync your favourite data source to Calxa
Why Should You Use What-If Scenarios?
Propose new income streams
Our Customers Love our Reports
Our app has grown from thousands of our customers feedback

"Without these forecasts, the bank would have shut them down – a terrible results for such hardworking clients."
"We can easily produce scenarios for our lenders, to demonstrate that we have the capacity to service our loans."
"Am absolutely loving the Calxa program. The reports look great and the budgeting is so easy."
Your Data is Safe
We totally get that you are dealing with sensitive data. So we have made sure we apply the most stringent security.
Money Back Guarantee – No Questions Asked
If you have a change of heart in the first 30 days of your subscription, just tell us and we will refund it.
Cancel Anytime
Your subscription will automatically renew each month. If things change, you can cancel this any time.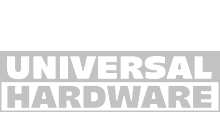 Try Calxa Free for 30-Days
Calxa is the leading financial reporting software for businesses, not-for-profits and accountants.