Forecasting your Cash flow alongside your balance sheets and profit and loss statements. An integrated 3-Way Forecast Model.
Three-way forecasting
WHAT YOUR 3-WAY FORECAST REPORTS WOULD LOOK LIKE
When do I need a three-way forecast?
When you and your management want to be confident about your cash position.
When you want your business to be attractive to potential investors and lenders.
When you want to bring financial stability to your company, now and in the future.
What is a three-way forecast?
A three-way forecast, also known as the 3 financial statements is a financial model combining three key reports into one consolidated forecast. It links your Profit & Loss (income statement), balance sheet and cashflow projections together so you can forecast your future cash position and financial health.
Because your cashflow forecast is driven by the real-time data in your balance sheet and profit and loss statements, the report has accounting integrity. For this reason, a three-way forecast is also beneficial for banks and investors.
In addition to providing granular financial forecasts that explain the future prospects of your business model, three-way forecasts are accurate, robust and provide the best possible insights for your future financial position.
Why is three-way forecasting important for a business?
A three-way forecast is important for a business as it highlights future financial situations enabling you to ensure that the business can afford to pay suppliers and employees.
The Three Financial Statement Model
Profit and Loss (income) forecast.
One of the most important financial statement for the majority of users as it reveals the ability of a business to generate a profit. The information listed on the income statement represents a reasonable degree of accuracy. However, it does not reveal the number of assets and liabilities required to generate a profit, and its results do not necessarily equate to the cash flows generated by the business. Therefore, the income statement, when used by itself, can be somewhat incomplete.
Balance sheet
The balance sheet is of considerable importance when paired with the profit and loss statement since it reveals the amount of investment needed to support the sales and profits shown on the income statement. Calxa's Balance Sheet forecast is the key to be able to clearly see where the company will be financially at any point in the future.
Cash Flow forecast
An important financial statement as it focuses on changes in cash inflows and outflows. This report presents a clearer view of a company's cash flows than the income statement. Calxa's fully integrated 3-way forecast includes the projected cashflow for 12 months or annually for up to 10 years ahead.
Truly Integrated 3 Statement Model with Calxa
Future proof your business
Set yourself up for success and get a true reflection of your financial health, now and in the future. With three way forecasting, you can confidently say yes to growth opportunities. It really is business planning made easy.
Clear Business Projections
With clear cash projections, you can make better business decisions. We help you become proactive with your cash flow and help identify issues and shortfalls before they become a problem.
Save time
With our software, we save you time, so you can get on with the important stuff. You can set up workflows to automatically sync with your financial data and send reports straight to your inbox.
Fast and easy reports
3-way forecasting is complex & time-consuming. Calxa makes it easy to grow your business spending less time forecasting & reporting. Our software provides the tools to take back control of your business.
Reports and insights in minutes
We save you time by building your reports with data captured in your accounting software.
Quickly sync your data source (MYOB, XERO or Quickbooks Online) to Calxa.
Product Features
Set your business up for success and make better business decisions with Calxa's The Three Financial Statement Model software. Create fast forecasts and reports that matter to your business.
Build Your Budgets
Import your existing budget or make your own. Whether you want to do cost centre budgets or simply plan at company level, our powerful budget builder can do it.
Automate your cash flow reports
Use triggers to kick-start workflows that will automatically update your accounting data and deliver reports straight to your inbox.
Easily share and collaborate
Invite different stakeholders and advisors to share your workspace and collaborate with you. Use our Free Advisor feature to invite your accountant.
Visually spot cash shortages and surpluses
We make sense of your financial data by providing professional looking reports and graphs that help you quickly identify potential issues and opportunities.
Scenario and 'what if' modelling
Calxa helps you plan for future changes with 'what if' analysis. Easily create multiple scenario budgets and compare them side-by-side.
Multi Company Consolidations
Whether there are 2 entities in your group or 50, Calxa will help you produce a consolidated cash flow forecast and a full 3-way forecast.
EASY TO USE APP WITH SO MUCH FUNCTIONALITY
Make business decisions intelligently with Calxa
Projecting your cash flow often is complex and time-consuming. Calxa makes it easy to devote more time to growing your business and less time preparing your forecasts and reports by integrating seamlessly with your cloud accounting software. Learn more about Cash flow forecasting with Calxa.
Scenario Modelling
Compare scenarios using different budgets as the bases to forecast your best and worst case scenarios. Easily analyse pricing models or simply look at different cost structures. Then, graphically display the models to forecast the cash position showing the available funds. Learn more about Scenario Modelling.
Budgeting
Build your budgets from scratch or import them from your spreadsheets. Use the budget builder to manage your budgets. Easily create new versions, set up re-forecasts, lock approved versions and automate next year's budgets. Learn more about Budgeting with Calxa.
Track performance and make better business decisions by keeping control over goals and Key Performance Indicators (KPIs). Select default KPIs or use our powerful KPI Builder to create your own, based on any groups of accounts or non-financial metrics. Learn more about KPIs with Calxa.

Tim Reed – CEO, MYOB
"Cash flow is vital for the success of any business It's a business' fuel gauge and from the MYOB Business Monitor we know that cash flow is one of the top three pain points for Aussie SMEs."
Stephen Burns - CFO, iFly Indoor Skydiving
"It pays for itself many times over. Let alone if you are doing a 'What If' analysis as far as future investments go." 
How to run a 3-Statement Model Forecast in 3 easy steps
1. Connect your accounts
Integrate Calxa with your company's cloud accounting systems. Calxa works with MYOB AccountRight and Essentials, Xero and QuickBooks Online. Follow the few simple steps to connect your data to our software. Once inside, you can schedule daily, weekly or monthly updates, depending on your needs.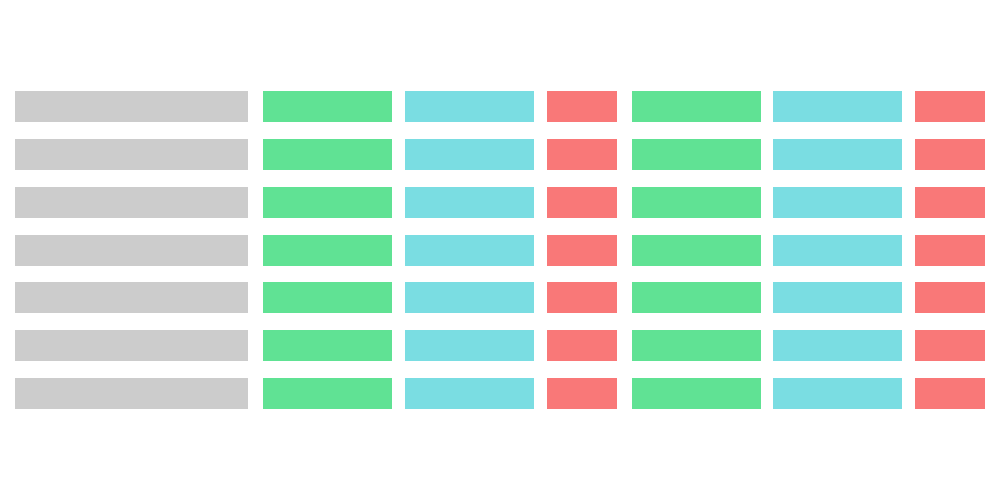 2. Build your budgets
We automatically create your first budget, or you can bring in your own. Import your existing spreadsheet or accounting system budgets. If you're starting from scratch, use the Budget Factory Wizard to create a quick first draft, then manage and fine-tune with our powerful Budget Builder.
3. Run your cash flow forecast
Our report templates make it easy to create business insights in minutes. Choose from one of our 120+ report templates, or run a chart for an accurate visualisation of your cash flow performance. Run your forecasts monthly, yearly, or even a decade into the future. The choice is yours.
Frequently Asked Questions
Get in touch if you have more questions
Why do I need a tool to project the 3 financial statements?
Creating a 3 statement model is often complex & time-consuming. Calxa makes it easy for you to devote more time to growing your business and less time forecasting and reporting by integrating seamlessly with your cloud accounting software. Our software sets you up for success and gives a true reflection of your financial health with clear, accurate cash projections.
Without our financial reporting software you would need to do each of the following steps:
Manually build a 3 statement model:
There are several steps required to build a three statement model, including:
Input the historical financial information into Excel
Determine the assumptions that will drive the forecast
Forecast the income statement
Forecast capital assets
Forecast financing activity
Forecast the balance sheet
Complete the cash flow statement
With Calxa you can automate this process and have your reports delivered straight to your inbox.
How often should I run the 3-statement model?
The short answer is "frequently". A rolling 3-way forecast should form a core part of your regular monthly or quarterly management reports. As well as reviewing the month gone by, you'll be able to look forward with clarity over the coming 12 months.
When you're doing a longer-term strategic plan, incorporate a 3-year or 5-year three-way projection in that. You need the strategic plan to prepare the budgets but the plan isn't validated until you have reviewed the three-way forecast. Yes, there is some guesswork in the outlying years but you will fine-tune those assumptions as you get closer.
Finally, you'll get external requests for a 3-way forecast, most often from your bank or sometimes if you're applying for some sort of government funding. Some banks require updated forecasts as ongoing conditions of loans. It mitigates the bank's risk so you need to be able to produce it quickly and painlessly.
What do I need to get started with Calxa?
Calxa works in the cloud. All you need to do is sign up for a free trial online. You will then be prompted to connect to your QuickBooks Online, Xero or MYOB data. Then you are ready to go!
RECENT CASH FLOW FORECASTING ARTICLES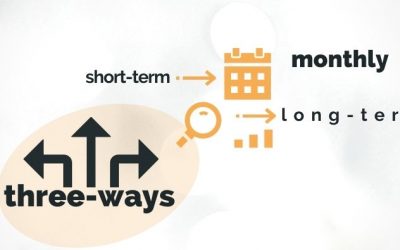 Accountants are deemed to be one of the most trusted professions. So it's not surprising that they are a key figure when it comes to business advice. Preparing a forecast for clients is fundamental to enable the advisor's adding value. There are different ways to...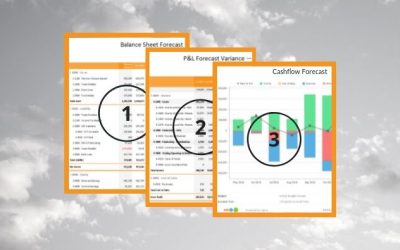 Automating the 3-Way Forecast, also referred to as 3 Statement Model, has always been a strong point of Calxa. It's an easy way to prepare a 3-Way Forecast. This key set of reports is the foundation for most financial analysis of a business including scenario planning...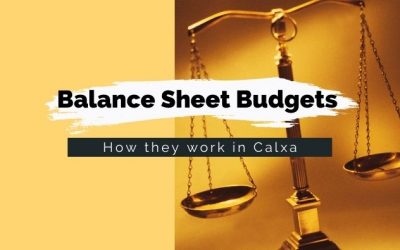 A cashflow forecast isn't complete without considering what's happening in your Balance Sheet accounts. It's fairly straightforward to master the skills needed to put together a Profit & Loss budget, but movements in assets and liabilities are less familiar to many people. In this article, we'll explain the principles involved in using balance sheet budgets, rather than all the technical details.
Our Customers Love the Forecast Reports
Our Calxa app has grown from 18 years of customer feedback.

Marion Brown - MYOB Consultant, MBS Training Services
Without these forecasts, the bank would have shut them down – a terrible result for such hardworking clients.
Mark Norley - Owner, Punthill Enterprises Pty Ltd
I tried a number of products and found Calxa the easiest to use. Love the online help material.
Barbara Sapwell - Bookkeeper, Progressive Business
Am absolutely loving the Calxa program. The reports look great and the budgeting is so easy.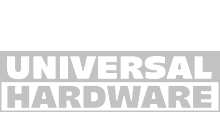 Try Calxa Free for 30-Days
Calxa is the leading financial reporting software for businesses, not-for-profits and accountants. Integrate seamlessly with your Xero, MYOB or QuickBooks Online cloud accounting.