Business Budgets to make decisions, intelligently.
Small Business Budgeting has just got better. Create all types of financial budgets from activity budgets, department budgets and annual budgets to track performance.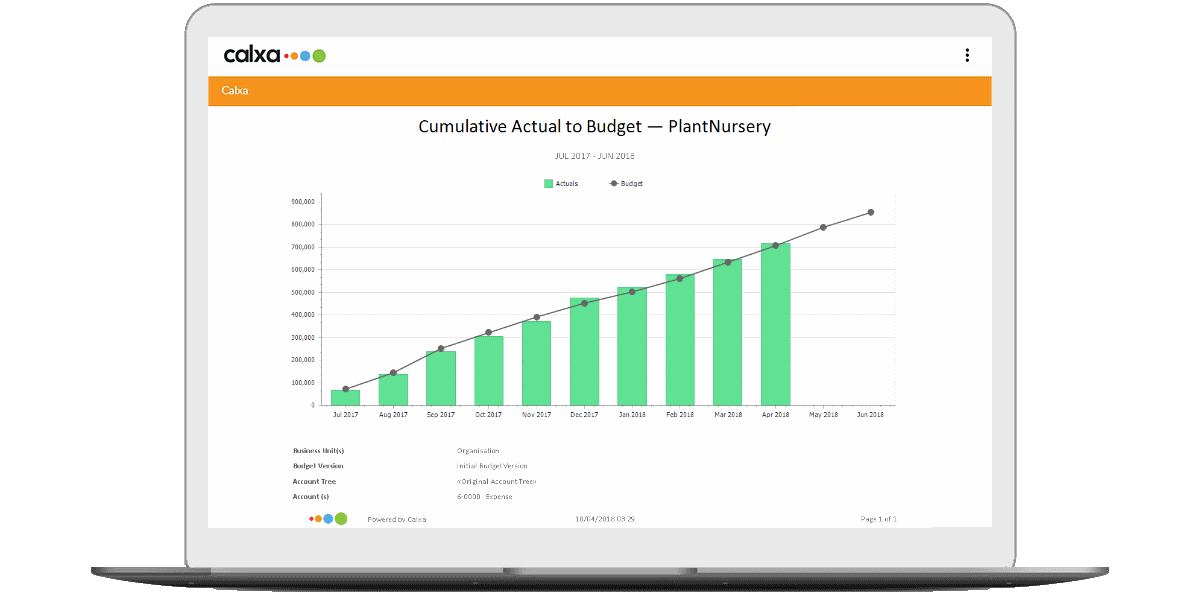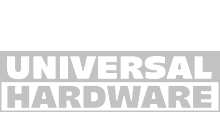 Flexible Financial Budgets with Calxa
Build your business budget templates to run quick financial budget reports
Build Activity-Based Budgets
Track budgets for your programs, projects, services, events or other activity. Sync them from your accounting system or start from scratch. Activity-based budgets are used to track what your business does. They give you the fine detail on which parts of the business are making a profit, which are a cost. If you're interested in unit-costing to go one step further, a budget for the activity is an important starting point.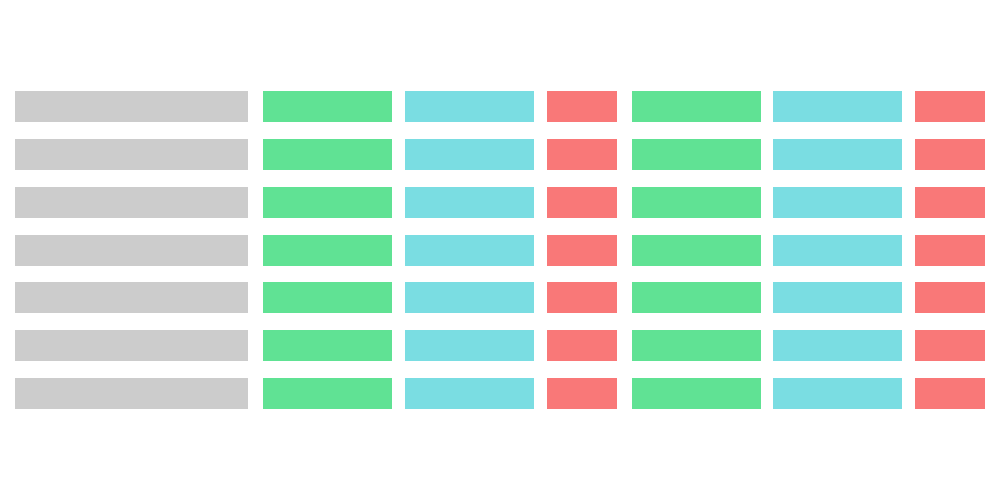 Build Annual Budgets
Easily set up the first draft of Next Year's budgets or for as many years as you need using the Budget Factory. Roll up your project budgets into the overall company budget so you know they are always matching. While we normally work on annual budgets, in Calxa you can set your budget on any date range – financial year, calendar year or any start and end dates you choose.
Build your Department Budgets
Connect to your Xero Tracking Categories, QuickBooks Classes or MYOB Jobs. Budgeting at this level helps you to understand the key components of your business and the profitability of each area. By setting the organisation budget to automatically consolidate the department budgets, you know you can rely on consistent reports. Once your budgets are in, you have a wide choice of reports to suit the needs of your audience.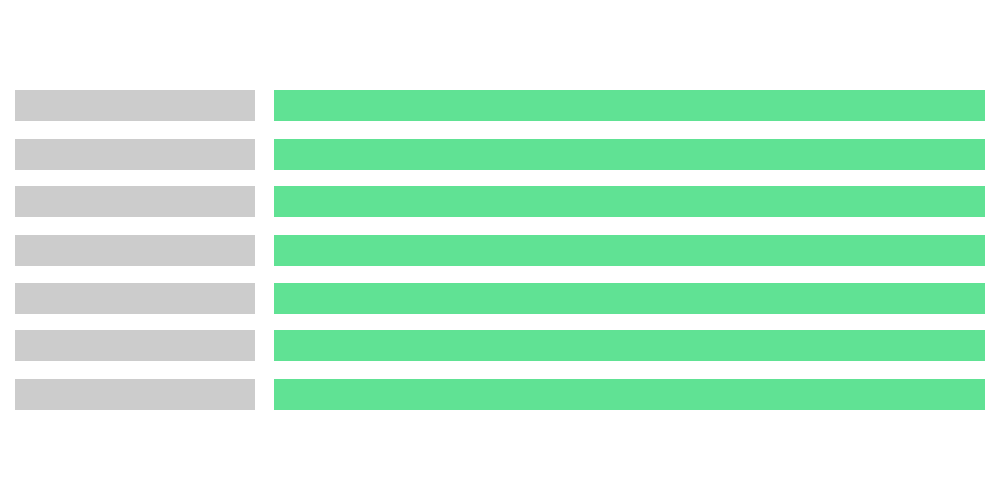 The Online Budgeting Tool for You
Whether you want to do department budgets or simply need to prepare your annual company budgets, our powerful budget builder can do it.
Import your existing budgets or make your own. This budgeting tool has it all.
Auto-budgets
The auto-budget option in Calxa is great for when you don't have time to give it much thought but need a full budget now.
Cut, Copy and Paste
Copy one or more rows and paste them to the same or another budget. Copy and paste a column to duplicate the budget for a month.
Export and Import
Sometimes you need complex calculations as part of your budget but often they relate to just a few lines.
Budget Builder
Build annual budgets from scratch. Add them by business unit and then roll them up into your financial budget for your company.
Budget Factory
Create dozens of departmental budgets or your annual budgets for next year in just seconds. Or, use it for bulk updates to save time.
Budget Manager
Copy or rename your budget versions. Lock the approved budget and use the Budget Manager to manage your financial budgets.

"Creating and managing 14 Budgets for different cost centres is quick and seamless. I enjoy the flexibility of the budgeting software."
Maureen Thompson
Financial Administrator – Te Ora Hou Northland Inc.
Reports and insights in minutes
We save you time by building your reports with data captured in your accounting software.
Quickly sync your data source (MYOB, XERO or Quickbooks Online) to Calxa.
SEE IT IN ACTION
Flexible Budget Report Templates
We designed and built this app for the end-user. Our top criteria is 'Must be Easy'.
Try Calxa Free for 30-Days
Calxa is the leading financial reporting software for businesses, not-for-profits and accountants. Integrate seamlessly with your Xero, MYOB or QuickBooks Online cloud accounting.
How to run a Budget Report in 3 Easy Steps
1. Connect your accounts
Integrate Calxa with your company's cloud accounting systems. Calxa works with MYOB AccountRight and Essentials, Xero and QuickBooks Online. Follow the few simple steps to connect your data to our software. Once inside, you can schedule daily, weekly or monthly updates, depending on your needs.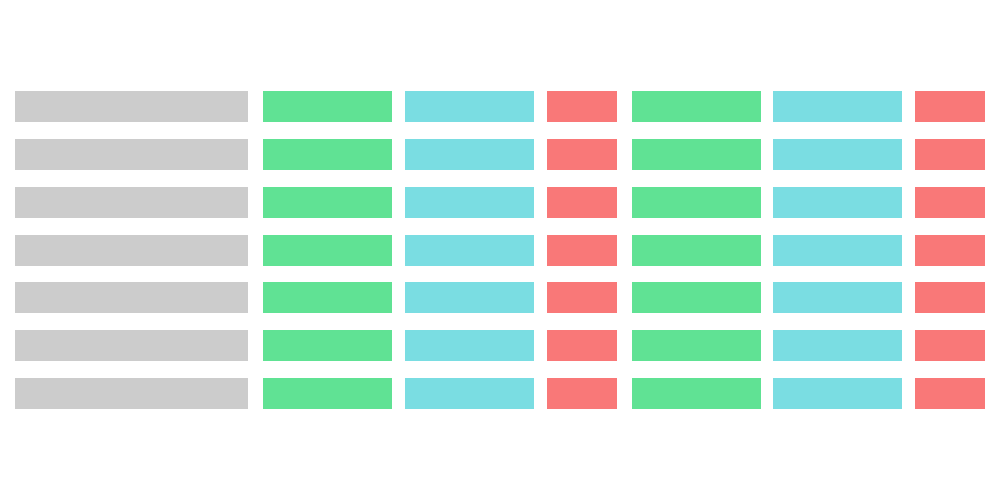 2. Build your budgets
We automatically create your first budget, or you can bring in your own. Import your existing spreadsheet or accounting system budgets. If you're starting from scratch, use the Budget Factory Wizard to create a quick first draft, then manage and fine-tune with our powerful Budget Builder. Easily set up as many versions as you need.
3. Run your reports
Our report templates make it easy to create business insights in minutes. Choose from one of our 120+ report templates, or run a chart for an accurate visualisation of your budget vs actuals. Run you unspent budget report or re-forecast budgets monthly, yearly, or even a decade into the future. The choice is yours.
Your Data is Safe
We totally get that you are dealing with sensitive data. So we have made sure we apply the most stringent security.
Money Back Guarantee – No Questions Asked
If you have a change of heart in the first 30 days of your subscription, just tell us and we will refund it.
Cancel Anytime
Your subscription will automatically renew each month. If things change, you can cancel this any time.
POWERFUL DECISION-MAKING TOOL
All-in-One Financial Reporting Software
Do all your management reporting with Calxa and automate delivery.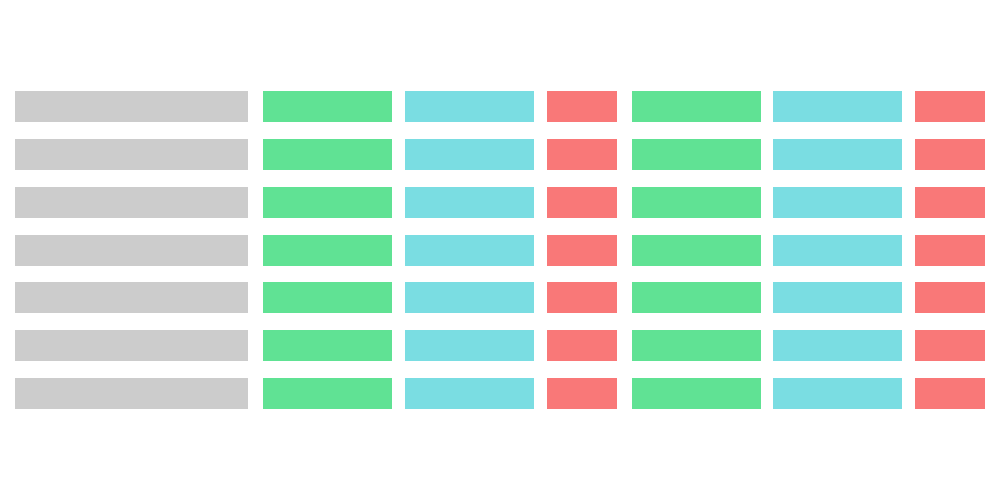 Budgeting
Do budgets for cost centres, projects, programs, departments, activities and roll them up into a company budget.
Scenario Modelling
Prepare multiple 'What If' scenarios and add them to a chart to see how they compare.
Cash Flow Forecasting
Use Calxa to do monthly budgets for as many years ahead as you need. Daily Cash Flow Forecasting coming soon.
Group Consolidations
Consolidate multiple companies to report as a group. Handles eliminations and multi-currency consolidations.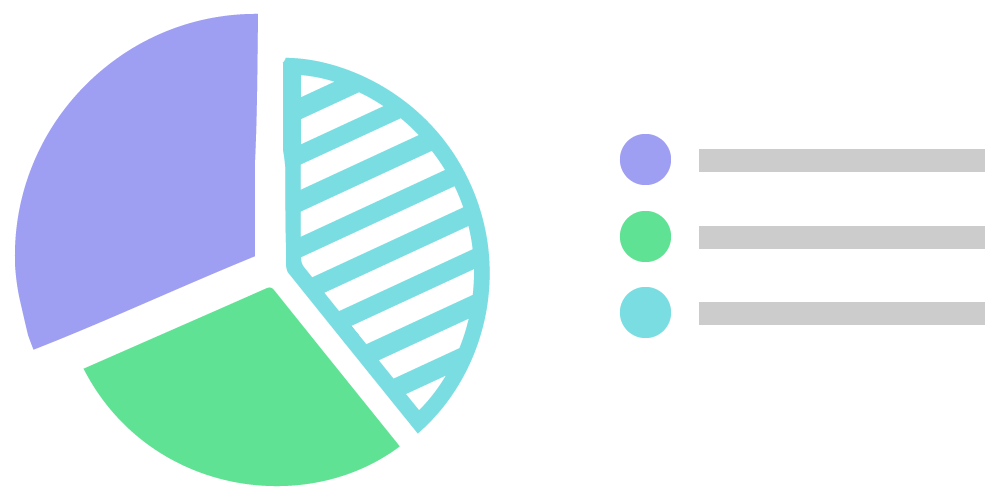 KPIs
View trends on specific activities or departments. Use pre-made KPIs from our list or custom make your own, 
3-Way Forecasts
Build P&L and Balance Sheet forecasts to add to the cash flow forecast for an integrated Three Way Financial Model.
Our Customers Love the Reports
Our Calxa app has grown from 18 years of customer feedback.

"With Calxa, I can report for a region, by program, by program type, by manager, by month or whatever I want."
"Calxa did everything we needed for our NFP. Reporting and budgets were a breeze."
"Am absolutely loving the Calxa program. The reports look great and the budgeting is so easy."
Do You Have Budgeting Questions?
Get in touch with our Team
What do I consider when creating a budget?
Creating, monitoring and managing a budget is key to business success.
Creating, monitoring and managing a budget is key to business success. It should help you allocate resources where they are needed so that your business remains profitable and successful. You simply need to work out what you are likely to earn and spend in the budget period.
Consider the following 3 big questions:
What are the projected sales for the budget period?
Can I calculate the direct costs of sales?
How much are the fixed costs or overheads?
Why is Budgeting Important for a Business?
A carefully constructed business budget allows organisations to continually track their financial position. Budgeting helps with both planning and control of the finances of the business. If there is no control over spending, you may find you are circling your business goals but not actually achieving them.
Knowing your business budget can open up the ability to hire new staff, invest in new product lines and set earning goals in line with the organisations' strategic objectives.
A budget can help to make your business sustainable. It ensures that money is allocated to those things that support the strategic objectives of the business. A business budget can also help everyone understand the priorities of the business and restricts any spending that is not part of the plan.
By taking the time now to set a budget, you will free up time in the future and give yourself the best chance of achieving the rewards you want for your hard work.
How often should I review our budget?
Common business practice is to create a budget for the year and then not look at it again (until the end of the year when they are creating following years budget). Sound familiar? Because so few business owners actually make the time to review their budget over the course of the year, doing so may give you a huge advantage on your competitors. By making it a priority to do a mid-year budget review (or even better, a quarterly or monthly review) you are setting yourself and your business up for success.
How can Budgeting go wrong?
Most often, difficulties are rooted in ill-conceived choices of budgeting method.
There are two common approaches:
Base-plus: simply take the prior year's actuals and make arbitrary adjustments. If the business is in a stable, perhaps even regulated, market, the approach has some validity. This approach makes sense for the stable components of a business (for example, lease costs), but you do need to be able to identify the stable budget lines. Looking at past results will help you assess this.
Zero-base: For each line in the accounts, start from zero and add up everything you expect to spend against that line in the coming year. This has the benefit of making you think about what you are spending and whether it is justified. The downside is that it takes considerable time and intimate knowledge of your business.
So what are the options?
The usual compromise is to do a quick base-plus budget first but then do a zero-based review on the important lines. This focuses your effort where it will have most impact. In addition, you could improve on this process by cycling through all the accounts over a 3-5 year period.
Why do I need budgeting software?
Preparing a business budget can be complicated. Often, companies spend more time creating a budget than analysing it. By integrating the budgeting process across the organisation, it can be relatively easy to identify and eliminate mismatches.
Best-practice business budgeting requires a solution that provides:
flexibility to accurately model your business,
can cope with multiple users and
adapts easily to rapid change.
One advantage budgeting and forecasting software has over spreadsheet-only budgeting is the minimisation of duplicate data entry. Data is pulled from your accounting system, department budgets are automatically consolidated to the organisation budget. And there are no formulas to over-write!
Calxa can easily create profit & loss statements categorised by department. Balance sheets and cash flow statements can be created and consolidated. Finance departments can deliver polished presentation-style reports. These reports help departments track sales goals and expenses. Results can be easily incorporated into the businesses overall cash flow projection.
What is a Budget?
A budget is a financial plan for the upcoming period. Budgeting identifies current available capital, provides an estimate of expenditure and anticipates incoming revenue.
It can often take weeks to fomulate a business budget. It is usually performed once— maybe twice— a year.
A business budget enables you to:
control the finances of the business
ensure that the business can fund its current commitments
track strategic objectives
P&L Budget & Balance Sheet Budget
In order to produce a cash flow forecast, you'll need both a Profit & Loss and a Balance Sheet budget. The Balance Sheet budget is simplified in Calxa as we calculate most of the difficult accounts for you – Bank, Debtors, Creditors, Taxes. The main items that most people need to worry about are new asset purchases and loan repayments.
Budgeting vs Forecasting
Your budget is your planned revenue and spending. It allows you to allocate funds for specific purposes that you often know in advance. A budget is often set and locked at the beginning of the year to provide a benchmark for your performance.
A forecast is updated on a more frequent basis (often monthly). The figures used in the forecast reflect changes in the operating environment since the budget was set. A forecast can give you a more realistic measure of where your business is heading in the short term and can help you to avoid problems before they occur.
Cash flow forecasting is one of the most important functions for business and can also help you keep on top of your bills. It is very useful when seeking finance, as it shows lenders you have the capacity to pay them back.
What do I need to get started with Calxa?
Calxa works in the cloud. All you need to do is sign up for a free trial online. You will then be prompted to connect to your QuickBooks Online, Xero or MYOB data. Then you are ready to go!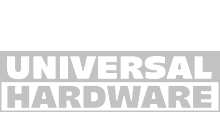 Try Calxa Free for 30-Days
Calxa is the leading financial reporting software for businesses, not-for-profits and accountants. Integrate seamlessly with your Xero, MYOB or QuickBooks Online cloud accounting.
Find out How Calxa can Help You