Simply knowing the net profit of your hotel, café or restaurant does not provide you with enough information to successfully run your business. There are other numbers and indicators that can help you identify the strengths and weaknesses of your business. These KPIs for Hospitality are a great starting point for your monthly management reports.
Key Performance Indicators or KPIs (or, as we like to call them Tools for Success), are the perfect performance measures to ensure your business maximises efficiency. So here are our recommended equations to track performance and increase your output. We are really zooming in on these hospitality metrics to help your business.
Metrics and KPIs for Hospitality
Accommodation
These KPIs are simply looking at maximising the use of the real estate of a Hotel or Lodge. It's all about getting a return on investment.
Occupancy Rate = Rooms sold ÷ Rooms available
Average Daily Rate = Total Room Revenue ÷ Rooms sold
RevPAR (Revenue per Available Room) = Total Room Revenue ÷ Rooms available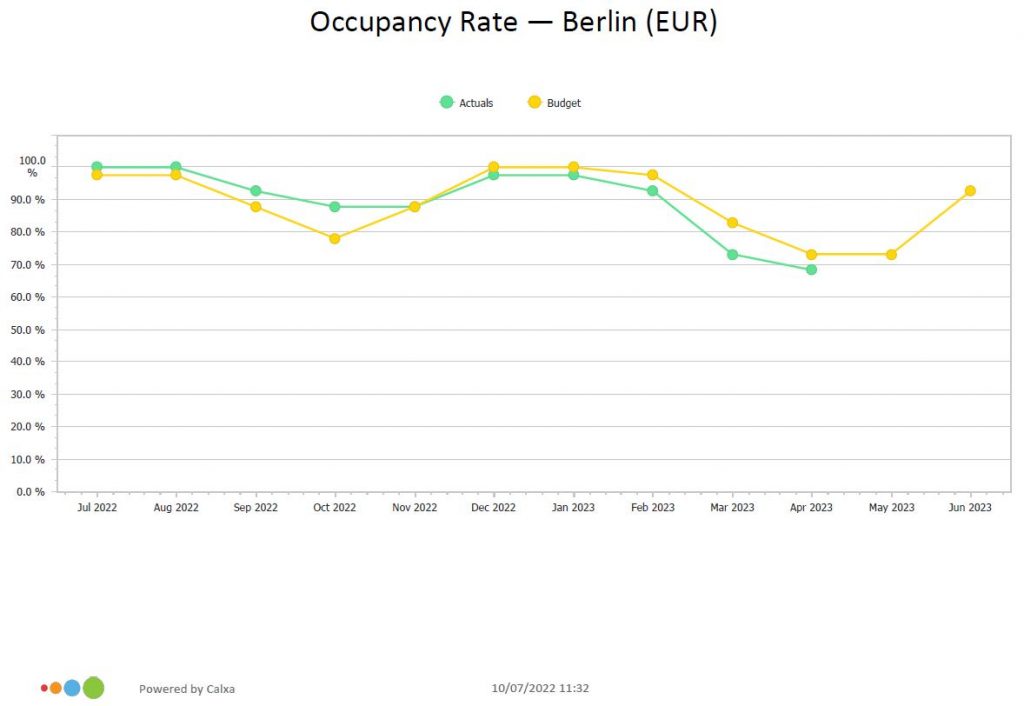 Food Service
Here the metrics and KPIs are mostly focused on maximising raw materials and human resources. It other words, it is about effective purchase strategies and managing a productive labour force.
Food Cost = Food Cost ÷ Food Sales
Food Cost per head = Food Cost ÷ Number of Customers (covers)
Average Sale = Food Revenue ÷ Number of Customers
Labour Cost = Kitchen Wages ÷ Food Revenue
Table Turns = Number of customers/Number of Tables
Use Metrics to record budgets and actuals for the non-financial data you need for your KPIs. You can also use them as the drivers when creating your budgets.
Bar Service
Bar service can sometimes be an add on to an existing food business. These metrics will allow you to make informed decisions on the effectiveness of this adjunct service. Above all, it will also help you control stock.
Average Sale = Beverage Revenue ÷ Number of Customers
Beverage Cost = Beverage Cost ÷ Beverage Sales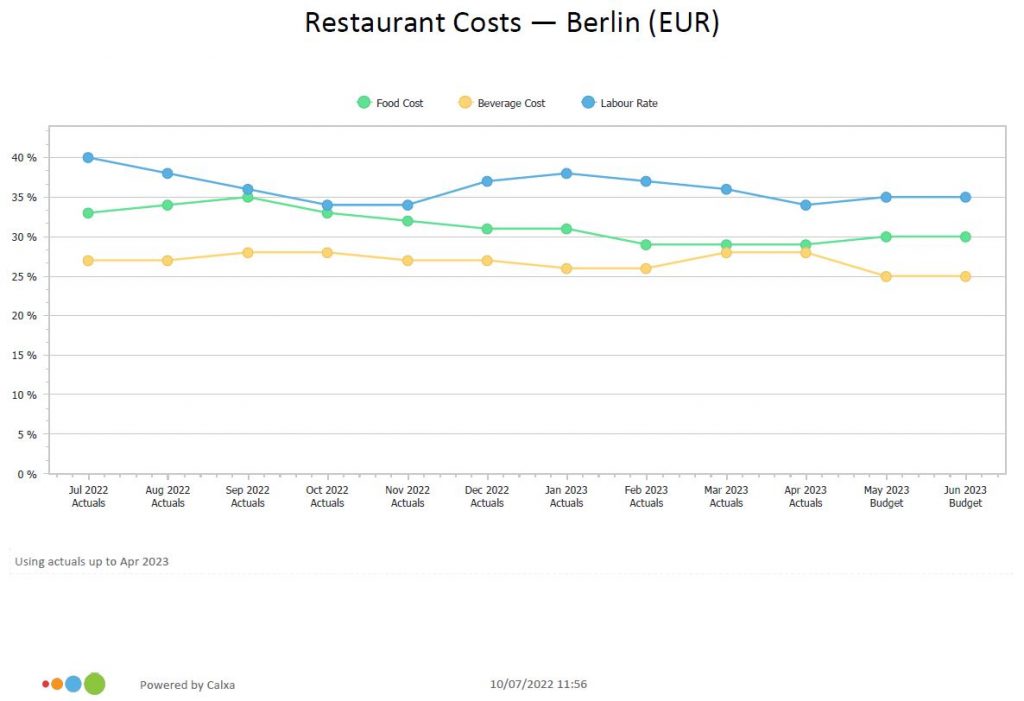 Final Thoughts on Metrics and KPIs
These KPIs for Hospitality, are equations that provide you information for successful management in this very competitive industry. Therefore, some of these hospitality metrics help you whether you are seeking to improve productivity or set departmental objectives. In Calxa you can create and customise KPIs using non-financial metrics to ensure your business is set for smooth sailing.
See our 7 Uses for Advanced Account Trees for ideas on how to structure your accounts to get good reporting for your hospitality business. With Account Trees, you can also incorporate KPIs into your reporting. So you could, for example, follow the Bar Costs line with a Bar Costs Percentage line. Sometimes it's important to see the financial information but the KPI can provide valuable context to it.
Getting Started with KPIs for Hospitality
Firstly have look at our Financial KPIs Guide. We encourage you to try the equations discussed earlier to improve your businesses' output. Sign up for a free Calxa trial and test these KPIs for yourself. Discover how Calxa KPIs can help your small business. For more ideas on the types of KPIs you can use, read 7 KPIs for Retailers.