Risk-free test drive to get your new reports.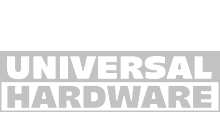 Unlimited Version
Your trial will give you access to the full version of Calxa features during your test drive to test all the features.
Data Safety
When syncing to your accounts, Calxa only extracts data – so be assured the data goes one-way only.
No Credit Card Needed
You won't be asked to provide your payment details. We want you to make sure Calxa will fit your needs.
Libby Mears - CEO, Leisure Networks
"It helps us track against key strategic direction so the board can understand how we are going."
30-Day Free Trial
Test-drive Calxa with your own data, import your budgets and play.