Over the course of the last 12 months, we have provided many Calxa tips and tricks that you can use to enhance use of the software. In the bustle of the day-to-day you may have missed some of these. So, each Christmas we finish the year by bringing you a summary of our best Calxa Tips. We give you the 12 Calxa Tips of Christmas.
1. Backup your Calxa data
Now, for the big disaster scenarios, you can confidently rely on us to keep your data safe and secure. It won't get lost through fire, flood or mechanical failure. But how do you protect yourself when you have a moment of carelessness? When you're in a hurry to update your budget and realise you have just changed the wrong one?
The best practice is to export your budget to a spreadsheet whenever you've made major changes to it. That way you can easily import it again any time you need.
You can also export Account Trees. Select the tree, then on the cog next to the name, choose Export Tree. This feature is coming soon to Business Unit Trees as well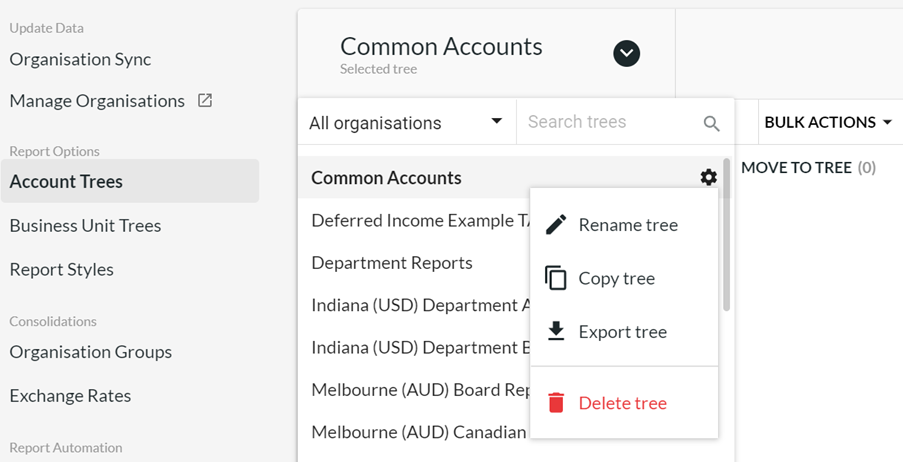 2. Start Calxa from Xero
If you're a Xero user, did you know that you can start Calxa from the Xero App Launcher? You'll find it just next to your name at the top right.
3. Dazzle with KPIs in Account Trees
Highlight important information for your audience by embedding KPIs within your Account Trees. That way you can insert key data right below related totals. Follow the Gross Proft amount with a Gross Profit Percentage; follow your Current Liabilities with a Working Capital Ratio.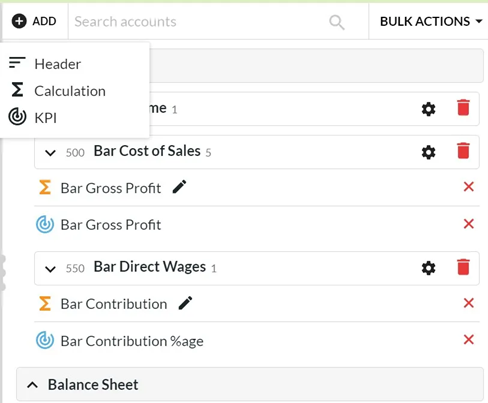 4. Actuals + Budgets in Budget Formulas
In our budget formulas, we give you the choice of choosing either Actuals or any Budget as a data source. But sometimes you want a combination. Say, for example, you want to budget for your sales as an increase of $1,000 on the previous month. But not the previous month budget. You want to start from last month's Actuals if there were some but use the budget otherwise.
The solution is to create a budget version called Actual + Budget and use the Budget Factory to populate that each month.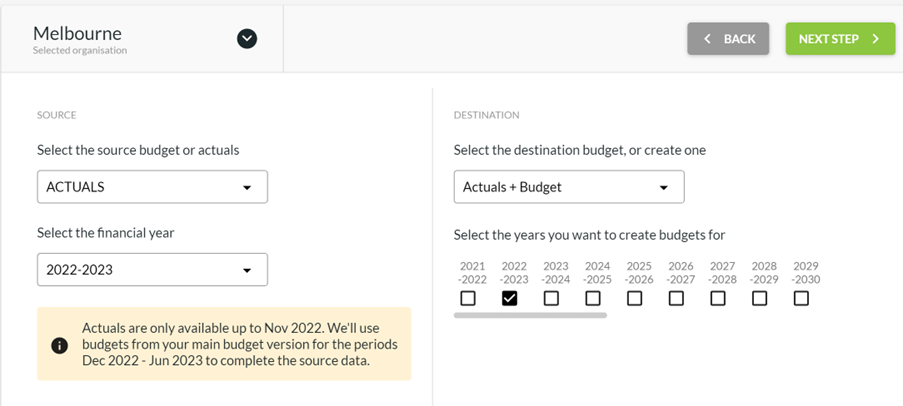 Set the source as the Actuals for the current financial year, the destination as the Actuals + Budget. This will populate it with actuals up till the end of last month, your main budget for the rest of the year. Now use this as your budget source:

5. Reporting on a Different Year End
Your financial year is fixed in the accounting system but sometimes you want to report on a different year. Yes you could use reports like the Budget Analysis that use any date range but what if you want a month and year to date when the year starts in May, for example.
The solution is to create an Organisation Group (you'll find them under Report Tools). They're normally used for consolidating many entities but they work equally well for one. Just add your one organisation and you can set any month end you want. Change the reporting currency too if you want!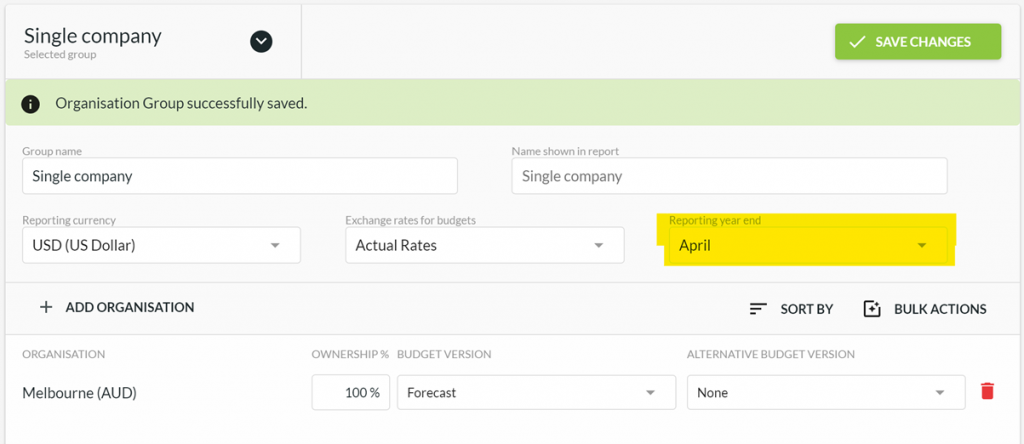 6. Multi-Currency Budgets
Do you sell products in different currencies? Its something we do here at Calxa. Some customers pay in USD, some in GBP, EUR, AUD or NZD. How do you budget for these sales while keeping the main accounts in just one currency? Simply add a manual organisation to Calxa for each currency, add the Sales account (or any others you need to budget for), and then add the budgets. Create an Organisation Group to consolidate your entities and it will take the Actuals from your main company (as well as most of your budgets) and add in the other budgets, converted to your home currency. We did put together a short video to explain multi-currency budgets.
7. Does your Calxa need a Health Check?
Sometimes when you've been using a system for a while, it's easy to get stuck doing the same things and maybe you miss out on some of the time-saving features you could be using. We'd love to help you get more from your subscription. Just book a Health Check with one of our team and we'll meet with you, discuss what you need to achieve and help you get there.
8.Copy Budget Formulas
To copy formulas, you need to include one month that has the formula in it:
Change the date range displayed to show the last month of this year to the end of next year (eg June 22 to June 23)
Click the Account or Metric name to select the entire row.
Then select Formula, Apply and it will copy it to the other months.
Repeat for each metric or account that has a formula
9. Super-Charge your Reports with Account Trees
This certainly would have to be our 'wow' Calxa Tip all round. Use Account Trees to manage the rows in your reports, or when Consolidating Organisations.
You'll have seen we gave this feature a big workover this year. Some of the highlights are:
Use one Account Tree across multiple entities
Auto-allocated accounts when adding another organisation with a similar structure
Add Calculated Rows for running totals or any sub-totals
Insert KPI rows to add flavour to your reports
Exclude some accounts from your reports
Improved handling of new accounts
We came up with 7 Uses for Account Trees but there are many more!
10. Create Your Own KPIs
Create customised KPIs to highlight the numbers that are vital to your organisation. Some KPIs are relevant to almost everyone but sometimes you need something specific to your industry.
Try these examples for retailers, dairy farmers, fitness gyms, tradies or bookkeepers.
11. Handing Over Calxa Tips
Are you leaving your job and handing over to someone else?
Transfer Ownership of your subscription so they have full access.
If they are the appropriate person to maintain payments, change the billing contact as well. Then point them in the direction of our learning resources.
Our Getting Started Webinars are a good place to start.
The online Help Centre is stocked with both videos and help notes.
And, of course, they can get in touch with us if they get stuck.
And don't forget Calxa for your reporting needs in your next role!
12. All Calxa Tips End with Report Bundles
And Bundle, Bundle, Bundle! In other words, we give you lots of choices in reporting, but you should only need to make those choices once. Find the template you want, configure it to show the information you need and then add it to a bundle. Now you can quickly run it every month thereafter, or schedule delivery to your inbox. If you find you are regularly editing your report configuration, talk to our team to figure out some better options.
If you're one of a team working in Calxa, create groups to manage your bundles and keep them separated. And, to deliver them easily to your audience, schedule them with a workflow.
We hope you are going to put some of these Calxa Tips and Tricks into action and save loads of time. That is our gift from us to you. Keep safe this holiday season.