Power for your Practice
Flexible reporting powered by automation to deliver your client reports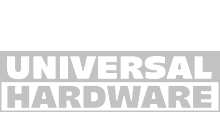 CONTROL LIFE-TIME-VALUE AND CHURN RATES
The Progressive Firm
Transforming to an advisory firm can start right here
Income Stream
Build an easy service with automated processes. Workflows means you don't rely on one individual alone.
Increased ROI
Cutting out manual spreadsheets and automating repetitive and tedious processes means more cost-effective service delivery.
Better Advisory
Up-to-date and accurate information at your fingertips makes you an invaluable advisor and partner in crime to your client.
Peter Atkinson - Managing Director, BHP Prosper
We have been blown away with the functionality this software brings to the table. It enables us to add yet more value to clients by delivering speedy, accurate and reliable management reports. The seamless link to Xero and ease with which we can specify reports makes this a remarkable product."
BASE DECISIONS ON GREAT DATA
Making a Great Advisor
Management reports are the key to business success. Be the bearer of important information.
Professional Reports
Regular and easy-to-read reports will impress your clients making them wanting more.
Custom KPIs
Monitoring relevant ratios can tell a lot about a business. Capture instantly where the client is at.
3-Way Forecasts
Forecasting the cash position into the future is where upcoming tight spots are easily predicted.
SEE IT IN ACTION
What we Deliver
We designed and built this app for the end-user. Our top criteria is 'Must be Easy'.
Priced for the Serious Practice
Premier200 is our pricing plan designed for the progressive firm that has put advisory at the forefront of its growth. It will allow you to scale your stream easily and increase your margins.
WORKSPACE
We provide containers to keep one client file or many for easy consolidation or sharing/dividing work with your colleagues.
PERMISSIONS
User permissions allows you to manage access for your team. Or, hand ownership to your client and retain free advisor access.
What Customers Say
Join many other organisations saving time

Michelle Brown - Owner, Oakleaf Bookkeeping
"It's like air-conditioning. Once you've had it, you can't go without it."
Trevor McFarlane - Business Manager, Leisure Networks
"We have now been using Calxa coming onto 6 years. It still works a treat.."
Joanna Williamson - Owner, Golden Goose Foods Ltd
"I'm a raving fan. The most enjoyable budgeting experience I've ever had."
30-Day Free Trial
Test-drive Calxa with your own data, import your budgets and play.
Accounting Partners' #1 Choice
Calxa has been a leading add-on for many years. Being voted "MYOB Partner Choice" was no surprise to many but certainly an honour to the team.
VOTED BY ACCOUNTING PROFESSIONALS
"Our add-on partners expand and complement the functionality of MYOB's products and Calxa stands out for its stellar work with small businesses, accountants and not-for-profits. They thoroughly deserved this award".
— Tim Reed, MYOB CEO —