With end of year reporting, we often get caught up in the finer details. While this is often necessary and required, detail is not the best for all audiences. They say a picture is worth a thousand words and there is no reason why you can't apply this idiom to your end of year reporting. End of Year Charts can provide a great annual snapshot. At a glance you can see what went right and what went wrong throughout the year. The Calxa Team have put together a series of charts that are sure to impress the boss; here's how…
Budget Spreadsheet Chart
Run this chart on Net or Operating Profit to quickly see how you've tracked against your budget month by month; or even include last year's actuals to compare.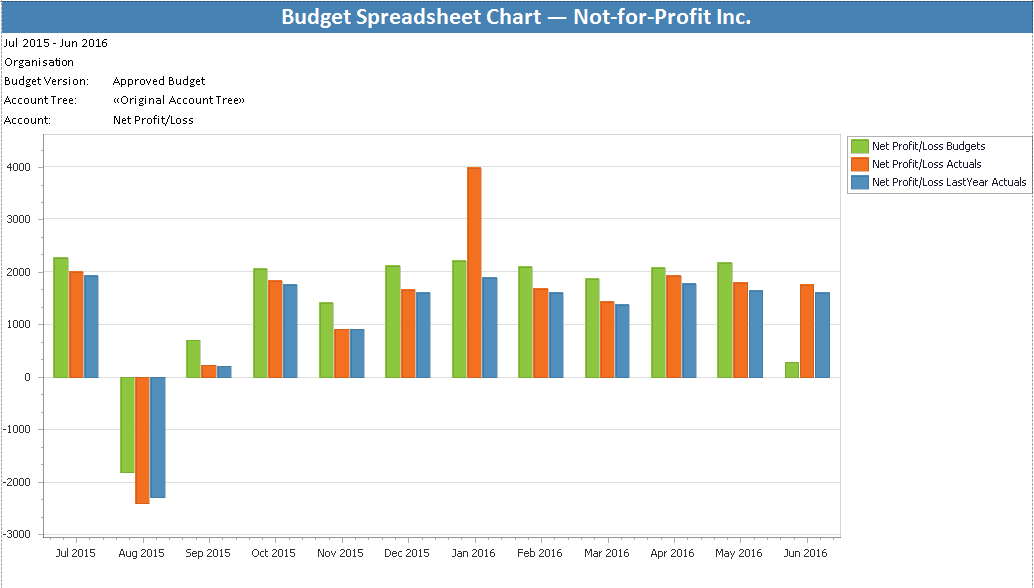 Cumulative Accounts to Budget Chart
As a variation on the chart above have a look at the cumulative Net or Operating Profit over the year.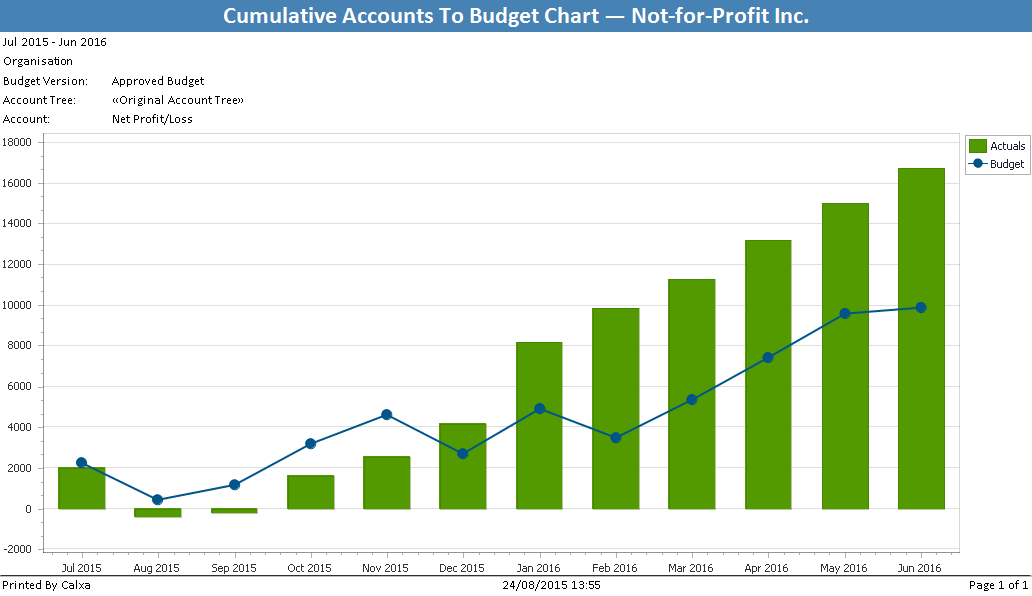 Spreadsheet Trends Chart
Use this chart to identify trends and patterns of your expenses and/or income. In the example below we are looking at all expenses where each colour in the stacked bar is a type of expense. From this we can clearly identify the makeup of expenses and visually see any trends that might exist.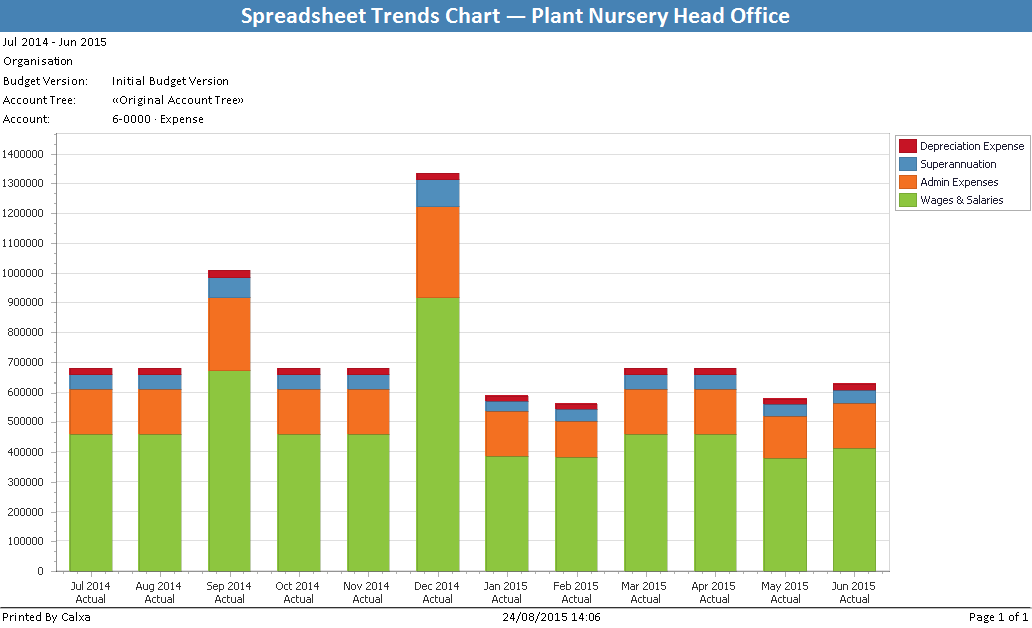 Accounts by Business Unit Chart
If you have cost centres then the Accounts by Business Unit chart is a great way to identify the performance against other cost centres. For example, the chart below shows income from cost centres versus the cost centre budgets.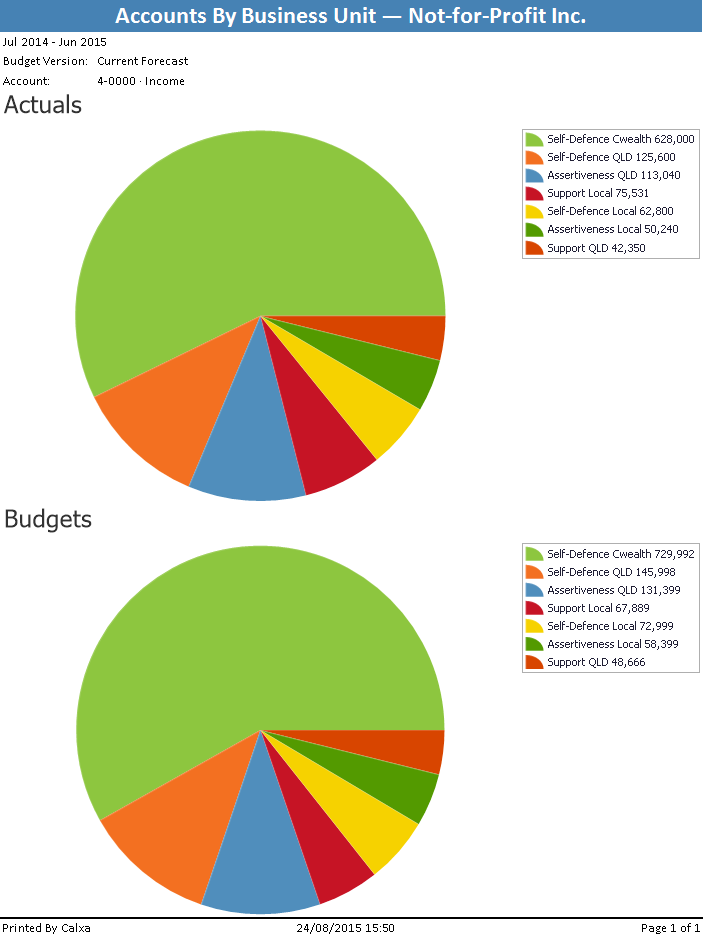 Bank Movement Waterfall Chart
The Bank Movement Waterfall helps to analyse your bank balance over the course of the year. This is done by identifying the major movements from your P&L and Balance Sheet accounts.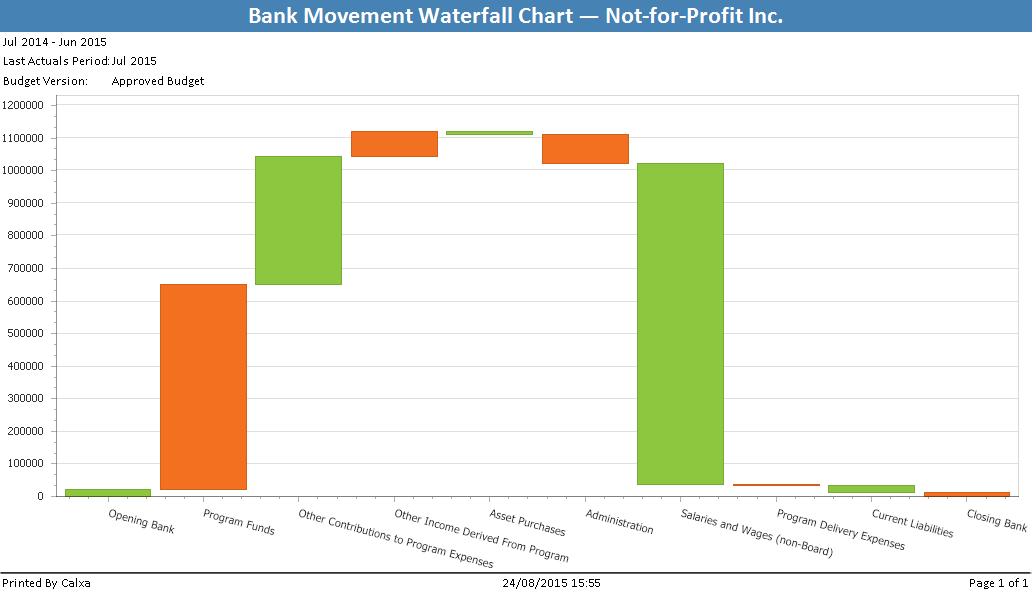 For more information on the other End of Year Charts that Calxa has to offer take a look at our Chart Descriptions help note. If you would like to know how to display a Chart in Calxa follow these steps. If you still need help contact our Support Team.