The time to contemplate what to include in your end of year report has come.
It's a time when we need to channel our inner Janus, the ancient Roman god of Beginnings, Transitions and Endings. Janus has two faces so he can look to the future and the past.
You can look to the future and the past through your financial reports. Certain reports will give you the information that you need to review how well your business has done and then plan for the future.
Your End of Year Report Kit
Reports for reviewing the past year:
Budget Analysis
Profit and Loss with Projected Total
Where Did Our Money Go?
5 Year Overview
Reports for planning the year ahead:
Profit and Loss with Projected Total
Cash flow Forecast
Balance Sheet Forecast
EoY Reports to Review the Past Year
The combination of these four reports will give you more than enough information to review the past year.
1. Budget Analysis Report
A budget analysis report gives a good snapshot for the whole year and compares actual to budget variances. During the year use Actual vs Budget reports, which have a bit more detail. Use an Account Tree to summarise the rows in your Budget Analysis Report– you've had the detail all year, so you don't need it now. Run a budget analysis report for the organisation, a project or group of projects depending on your audience.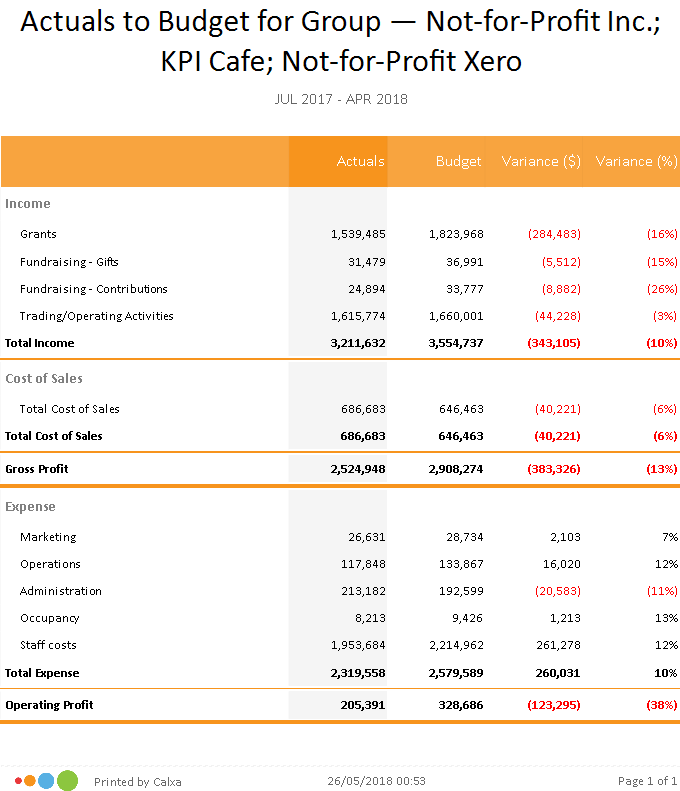 2. Profit & Loss Report with Projected Total
This is a great report to see each month column by column so you can review the trends in each line. Don't forget to tick the "Use Actuals" option in Calxa when creating this report and add some KPIs to the bottom for deeper insights.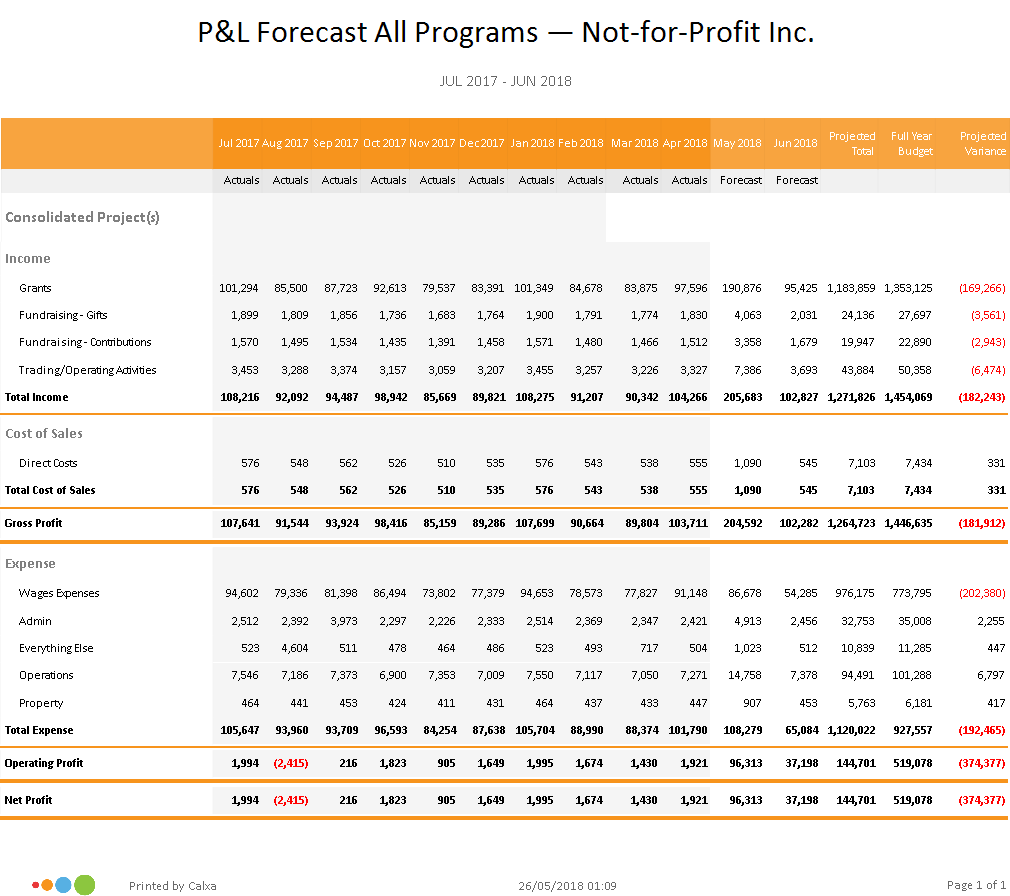 3. Where did our money go?
Run our popular Where Did Our Money Go report for a year and the Bank Movement Waterfall chart for a great overview of cash movements. Use Account Trees at level 1 or 2 for the Bank Movement so you don't drown in the details.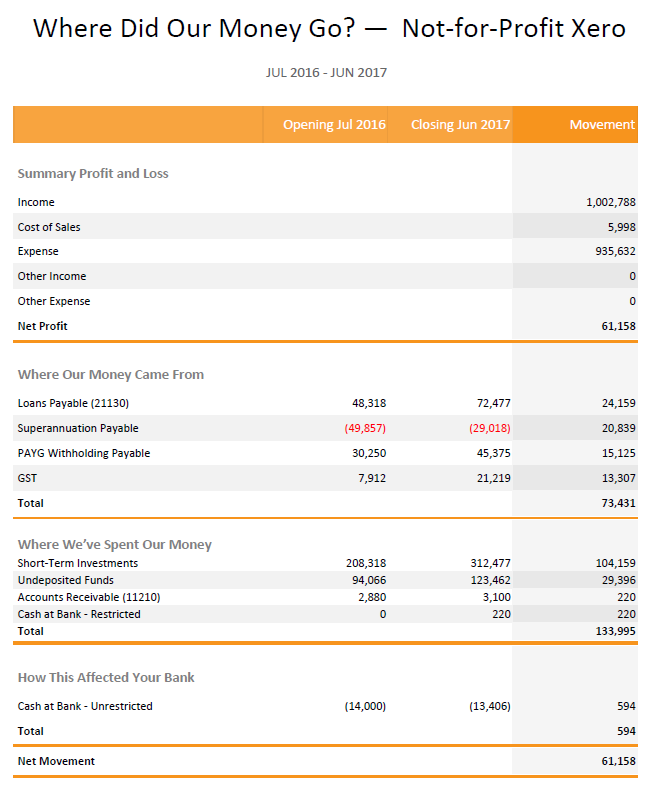 4. 5-Year Overview
There's no better time to take a long view of your business and 5 years is a good time-frame. There is a variant of the Profit & Loss with Projected Total Report that gives you 5 years (or 10 if you have that much data – and that could be 5 years in the past and 5 in the future).
For something a little different, show just KPIs and not accounts. An annual perspective on your KPIs can sometimes provide good insights.
EoY Reports to Plan for the Future
To plan for the future, it is now the time to run that famous "3 way forecast" that your accountant and bank manager love.
1. Profit & Loss with Projected Total
This is just like the one used to review the past year, but this time don't show actuals, just budgets for the coming year. Use this report to communicate to the whole team what the plans are for your business moving forward.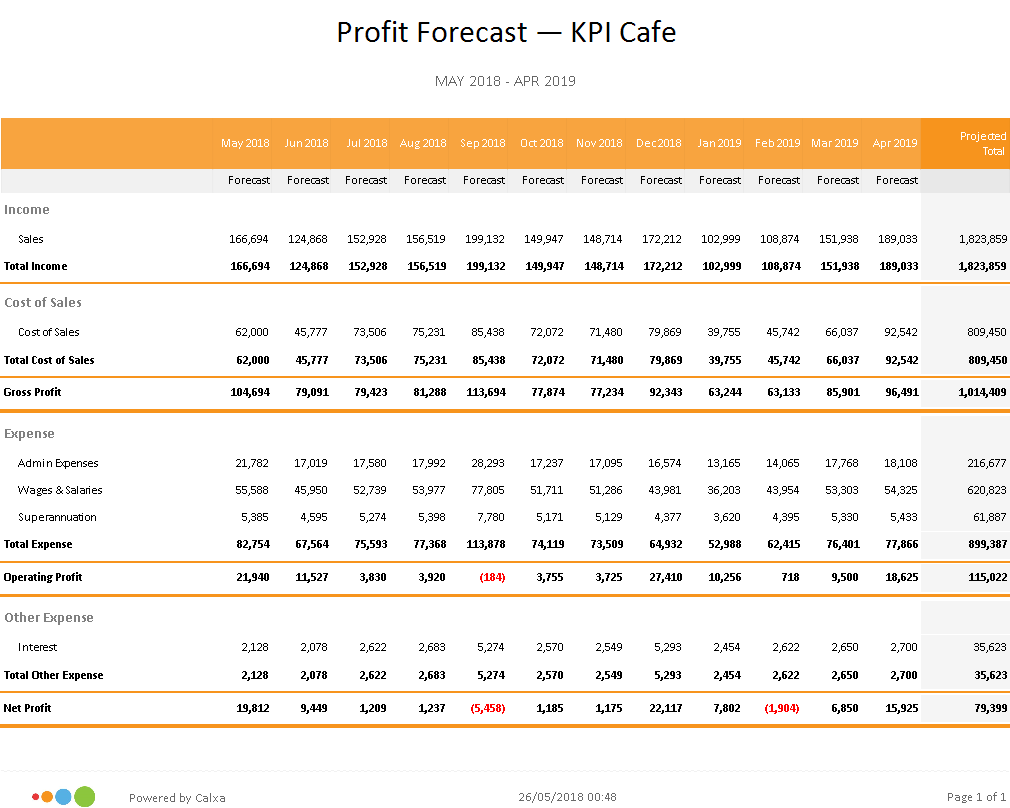 2. Cash flow Forecast
It's always cash flow forecasting time in our office but if it's not one of your habits, this is a perfect time to start. Use a cash flow forecast to drive your business forward and make it a key part of your decision-making.
3. Balance Sheet Forecast
This completes the three reports of a 3 way forecast and will show your balance sheet movements for the next 12 months. The main question to ask when analysing this forecast is "Does it look reasonable?". You'll see where you debtors, creditors and other balance sheet accounts will change in the coming year.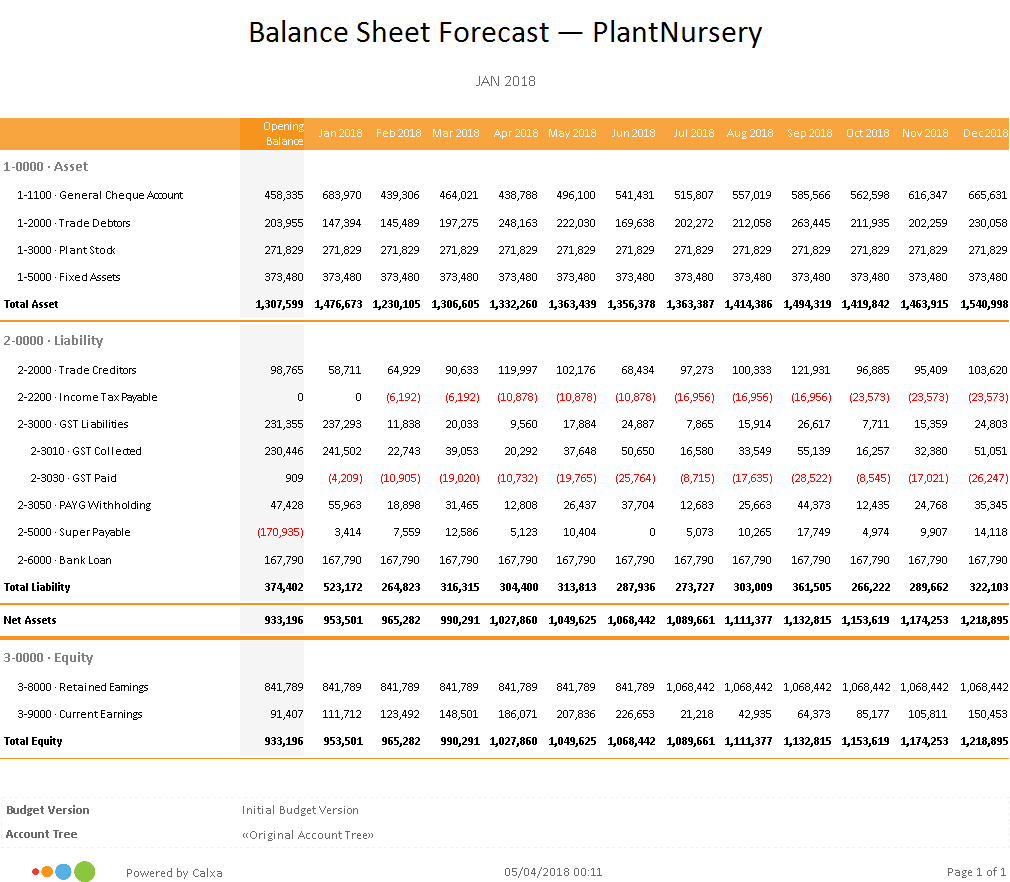 End of Year Report Bundle
We recommend that you create a separate Report Bundle in Calxa for your end of year report.  Simply include all the reports listed in this post for your end of year report.  When you put all of these reports into an end of year report bundle it then becomes effortless next time round you need it
For more tips on how to create bundles, then check out our Web Chat Recording.