Another milestone has reached our Quality Assurance team and they have given their tick of approval to the Account Trees. These let you rearrange, regroup and summarise your accounts to give your audience the reports in the level of detail they need. There's a host of smaller changes just around the corner too…
Grouping and summarising accounts
Accounting systems have always been set up for accountants, not for business people. Account Trees make the reporting needs of business people the focus. Create new header accounts and just drag the detail accounts under them to get the structure you need and then apply it on any report. Summarise information for high-level board and management reports while still providing the right level of detail for those who need it. Many Not-for-Profits have made good use of Account Trees over the years to simplify grant acquittals but they're a boon for anyone who needs flexibility in the rows you report on.
You'll find them in your Workspace Settings and you can use them on any report.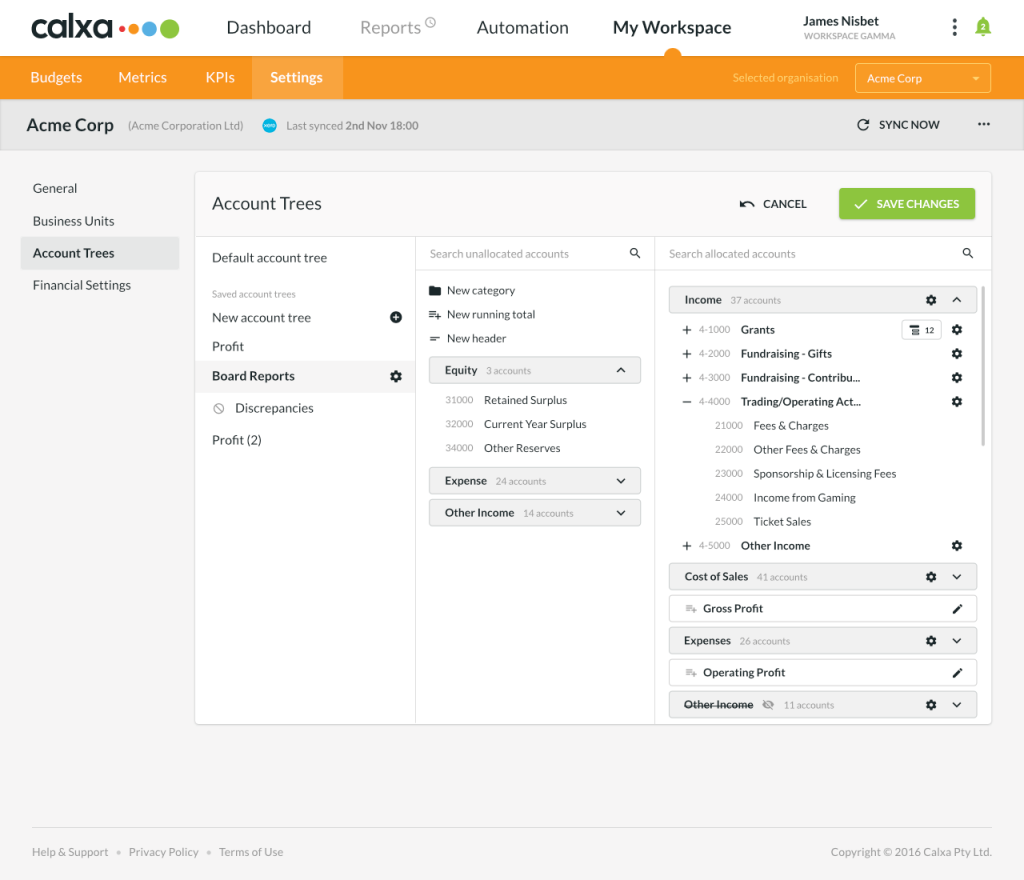 Consolidations
One issue when consolidating multiple company files is that you don't always have an exact match in the Chart of Accounts. Use an Account Tree to create a common structure that you can then copy from one organisation to the next. Use that for your Organisation Group and you'll have consistent reporting.
Small Changes are Coming
For some people these will be small changes, for you, they could make a huge difference. Here's what's coming soon:
Improved Synchronisation Settings, including the ability to turn on or off Tracking Category, Job or Class imports and restrict the number of years to bring in.
Better memory: We'll soon start to remember where you were and take you back to the same organisation/workspace where you left off.
More complete Add Organisation option. This one will mostly benefit our partners and this step will now complete all the steps like the trial sign-up, whenever you add an organisation. We like consistency!
We still have a team working on the Budget Editor – displaying the totals for consolidated organisations and tidying up the side bar navigation are top of their list.
As always, your valuable feedback is welcome!