It's been a long time coming, but this week we delivered the final major feature (NDIA Bulk Claims) to complete our Calxa online app.
It's software so it's never actually complete but it does mean that we have transitioned all of the desktop functionality online. So now we can focus on delivering brand new features to you.
The long and winding road to the cloud
Calxa began as an idea in 2008 to replace CEO Mick Devine's original MoneyManager product (the very first accounting add-on). We considered going straight to cloud then but the technology wasn't available to manage such a complex application online at that time so Calxa started life as a desktop product.
After releasing the first versions of Calxa in 2010, we were already thinking of moving to the cloud but it took years of research to find the right technology and infrastructure. We made some missteps along the way (that's the nature of research!) but by the end of 2016, we had the foundations in place – nothing visible but strong foundations.
Step by step to the cloud
Over 2017 we added most of the reporting functionality – bundles and the report builder. Following your feedback we re-designed all the old desktop functionality to make it easier to use, giving you earlier previews of reports and more choices about what to put on those reports. Bundles saved all those choices so you didn't need to remember them yourself.
2018 saw a steady stream of releases as we moved from back-end to front-end development. We added:
Budget Builder, Budget Factory and import/export;
Report Designer for customisable reports;
Account Trees to rearrange and summarise your accounts;
Metrics for non-financial data.
The final touches
In January this year we released KPIs online and this week we added the NDIA Bulk Claims, simpler cash flow settings and a few other improvements. It's been a long journey but for us, it's a champagne moment.
What's new in Calxa online this week?
The big one is NDIA Bulk Claims – the ability to extract Time-Billing invoices from MYOB AccountRight and convert them into a CSV file ready to upload to the NDIA portal. This has been a big time-saver for some of our disability providers (Wendy on the Sunshine Coast uses it to get paid within 12 hours). The new version has much better filtering of customers and invoices, giving you more flexibility to choose the invoices to send.
We've split the Cash flow Settings into Basic and Advanced modes so that those who need the details can find them, but those of you who can work with the simple settings don't get confused. We've also added the settings for the Statement of Cash flows to keep the accountants happy.
The new Target Type for KPIs (Higher or Lower is better) is now implemented across all reports to show variances as either favourable or unfavourable.
What's next?
There's always more to do! Next up in our road-map is to implement continuous synchronisation of accounting system budgets which some users have been wanting for a long time and the implementation of our Free Advisor user type. This will enable you to invite your external bookkeeper or accountant into your Calxa subscription so they can help you review your reports, without affecting your user count for billing purposes. Then after that update, we have a whole list of feature requests and ideas to work on after that!
YOU MIGHT ALSO BE INTERESTED IN
Everyone loves a checklist to help with regular recurring tasks. This is no exception when it comes to an end-of-month process for consolidated groups. Whether you use an old-fashioned pen and paper for yours or a modern app, checklists are vital to ensure that the...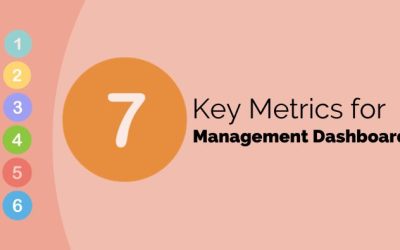 Management Dashboards are a great way to track business performance. Foremost, they are a great tool for displaying key metrics in a way that's easy to understand. Naturally, metrics and dashboards go hand in hand. Presenting a set or metrics together builds a useful...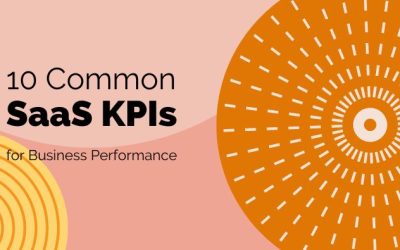 SaaS KPIs are critical for software businesses tracking their financial well-being. In reality, most of them can be applied to other industries as well. This article may be a little heavy in acronyms but that's the nature of the technology world. Let us start with SaaS.