Impress the Bank Manager
3-Way Forecasts and historical reporting to keep the bank on your side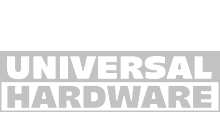 LOANS ARE PART OF GROWING A BUSINESS
What the Banks Needs
Be on top of the game and play at your best
The Viability
Banks are like any other business, they need a return on their investment. Are you a viable proposition?
The Proof
Give the bank confidence that you are a good proposition. Show how you will manage repayments.
Reducing the Risk
Investing in you and your business venture has its risks. Minimising and managing risk is their business.
Eva Szollosi - Owner, Home Grain Bakery
"Before Calxa I would use Excel which would take hours and had lots of errors."
BASING DECISIONS ON GREAT DATA
Preparing Great Bank Reports
Deliver financials for impact
Statement of Cashflows
Showing your historical cash position provides peace of mind to the lender and helps mitigate the lender's risk.
Custom KPIs
Build KPIs specific to your business to show how the performance is tracking.
3-Way Forecasts
Showing how things would look over the next 12 months or 5 years is a must to reduce risk for the lender.
SEE IT IN ACTION
What we Deliver
We designed and built this app for the end-user. Our top criteria is 'Must be Easy'.
What Customers Say
Join many other organisations saving time

Michelle Brown - Owner, Oakleaf Bookkeeping
"It's like air-conditioning. Once you've had it, you can't go without it."
Trevor McFarlane - Business Manager, Leisure Networks
"We have now been using Calxa coming onto 6 years. It still works a treat.."
Joanna Williamson - Owner, Golden Goose Foods Ltd
"I'm a raving fan. The most enjoyable budgeting experience I've ever had."
30-Day Free Trial
Test-drive Calxa with your own data, import your budgets and play.