As the Queen of Cashflow. Tracey Loubser has been creating quite a stir in Western Australia, revolutionising the way accountants and bookkeepers work with their clients.
As an advocate of accounting systems, tools & templates, for the past 6 years she has been working tirelessly within the industry to help transform the way in which professional accounting service providers work with their clients.
Workshops for Accountants and Bookkeepers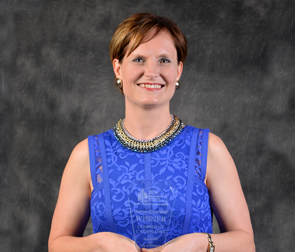 Her business, Confident Cashflows PLUS, has been the platform for sharing her knowledge and providing workshops to like-minded accounting and bookkeeping professionals on how to transform their business from a 'dollar for the hour' model, into an average $200 per hour business. With the added pressure of the ATO and cloud technology, the industry is rapidly changing, and service providors now have a range of strategies and tools that can be adopted that greatly assist in this change process.
Tracey is always on the lookout for ways to streamline, automate and improve ways in which accountants and bookkeepers can interact and provide services to their clients. Her system has been developed after working 'in the trenches', and adopting the best principles and cost-effective tools to provide a service.
Why the Queen of Cashflow Got Started
Unfortunately, Australia has a high failure rate in small business with up to half failing within 3 years. Many business owners are not able to comprehend what is going on in their business financially, with ASIC reporting poor financial control and poor strategic management topping the list of reasons for business failure. A key component to this problem is the business owner's failure to understand the importance of cashflow, amongst other key financial indicators.
"When I first started creating this system, cashflow forecasting was high on my agenda, and like most people, I used Excel as my tool to provide the information that I needed. But, as we know, there is a lot of time spent on developing spreadsheets, and then transferring data from the accounting system each month to provide accurate forecasts."
Using Calxa as the Cashflow Solutions Tool
Once Tracey came across Calxa, she realised that she had found her solution to providing a 'turn-key' tool for effective cashflow forecasts. "With Calxa's ability to integrate seamlessly with many popular accounting systems, it quickly became a key component of my toolkit. And by removing that human error factor of numbers being transposed incorrectly, coupled with the time savings from decreased manual data entry each month, it made a lot of sense to incorporate Calxa into my system."
Now people are starting to take notice. Tracey has been recognised among her local community by taking out awards in her category in the Alocoa Peel Business Excellence Awards in both 2013 & 2014 and the 2014 Rockingham Kwinana Chamber of Commerce Telstra Business Award. And to cap off a stellar year, she was awarded the 2014 SBDC WA Regional Small Business Award for the Best Home Based Business.
Tracey is a strong believer that "if it's not fun, I am not doing it". Her presentations are full of energy, education, inspiration and fun! Combine this with her extensive experience within professional practice and direct involvement with small to medium businesses, over the years her invaluable experience has shown to be a desirable commodity she is willing to share with accountants and bookkeepers alike, for an industry she is passionate about.
Manage your cash flow well and your business will thrive and grow. You can find more information on how Calxa can help you with your business cash flow on our Cash Flow Forecasting solutions page.