Accountant and Bookkeeper conversations commonly centre around clients not understanding how they have made all of this profit, yet there is NO money in the bank.
Accountants and BAS Agents: Is this your experience?
You have prepared the financial statements and tax return for your client.
You give them the good news about how they have had a great year and made a substantial profit.
You then give them the bad news about how much tax they are going to have to pay…
The next part of the conversation now will commonly centre around the fact that they can't understand how they have made all of this profit and have this tax liability to pay, yet… there is NO money in the bank.
Calxa Report to the Rescue
The solution is simple.
Let Calxa's Where Did Our Money Go Report help explain to them the relationship between the Profit & Loss Statement and the Balance Sheet.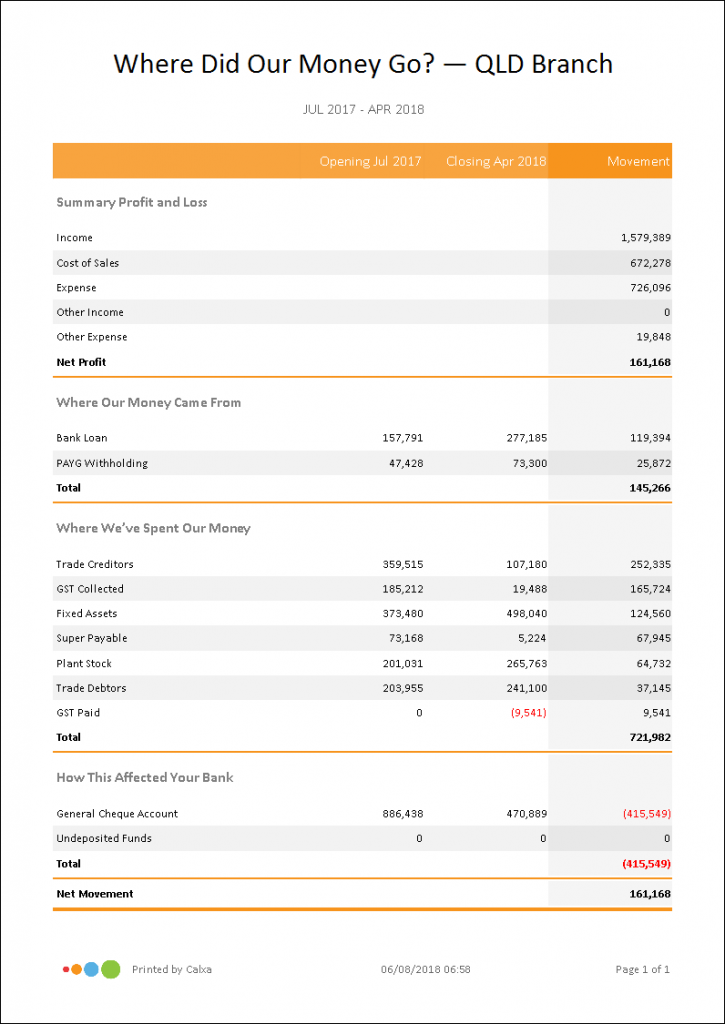 This would be one of our top reports to impress your clients. It may just save you having some exhausting conversations with your clients.
Calxa Chart to the Rescue
You can also view this report as a chart which helps paint a visual picture.