User Experience and Searchability were the top criteria for the change to the Calxa Help Desk.
The Calxa Team is always writing new help notes, creating tips and delivering webinars on different topics for uploading and sharing amongst Calxa users. For some time, we have been aware of the short comings of our Help Centre on the website and have been discussing, brain storming and testing different solutions.
We think we have finally kicked a goal and have been madly transitioning all the help resources to our new Help Desk. And earlier this month we went live and started using it to gather initial feedback. So far so good. Positive comments have encouraged. Here are the top improvements and why we are all chuffed thinking we have made life that little bit easier for our customers.
Help Desk Searchability
This is the number one improvement we all have been craving for. When you enter your search term, selection of relevant articles will appear. The brief introduction and visibility of the category will help you quickly assess which article to pick.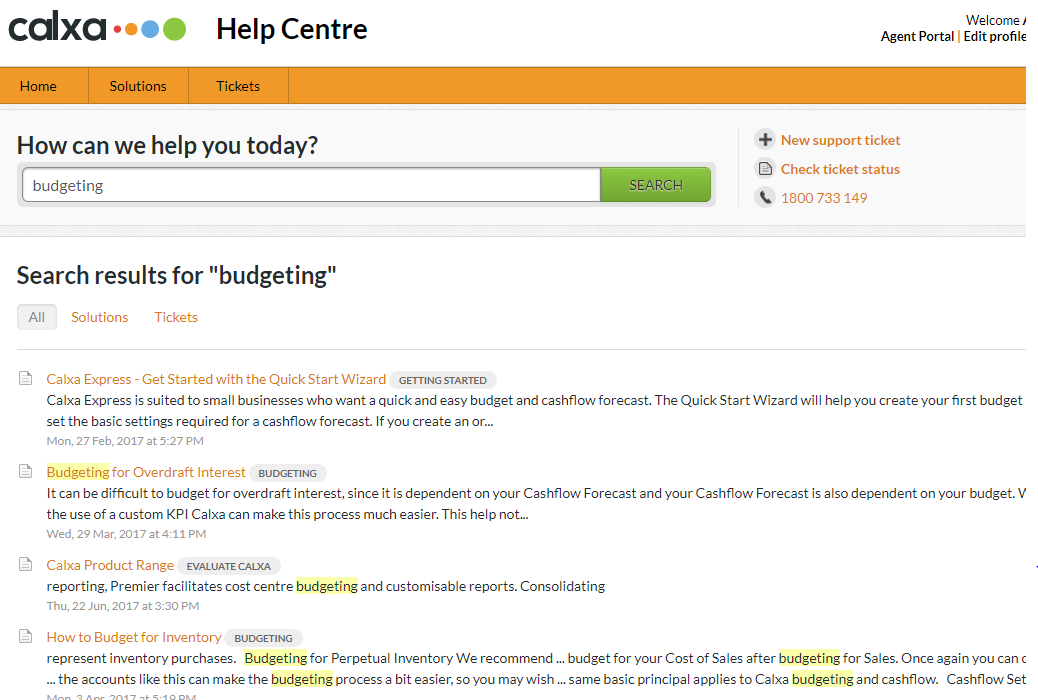 Related Items
One of the best parts of this 'intelligent' Help Desk is the 'related item' feature. When you search for a solution on the Knowledgebase, the Help Desk will also make some suggestions on help items that relate to your search. It will list similar articles not just by the wording you use, it will anticipate the type of solution you are looking for.
Help Desk Ticketing System
Each support request now generates a case and is tracked from start to the finish with an easy to follow thread. What's best is there is full transparency available to the requester who can follow the full story and see where the request is at. The 'Check ticket status' allows you to monitor the progress of your help request.
To lodge a support request simply log in (with your Calxa login) and lodge a ticket. Or you can email us at [email protected], the email will automatically convert to a ticket and is added to the queue. These are great options for actioning a request outside of our phone support hours.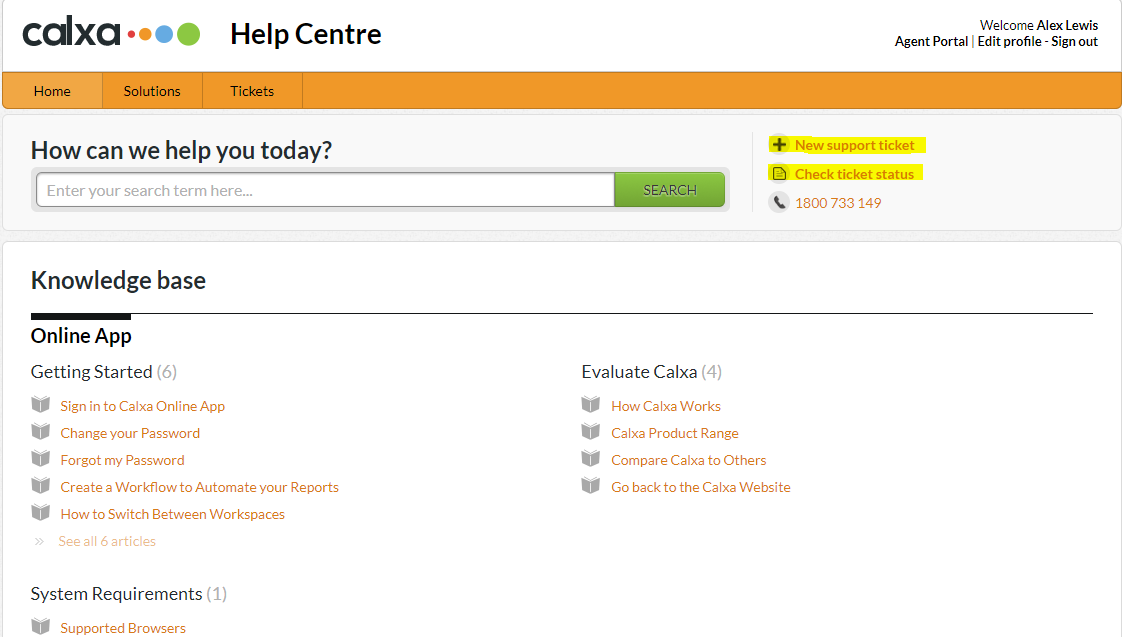 Soon we will make a request widget available in Calxa Online on our website, so you can communicate any issues, comments or feedback immediately.
Training Videos married with Help Notes
Based on some customer feedback, we have taken the opportunity to combine the training videos with the relevant help note. So now articles will start with a video followed by the step-by-step guide.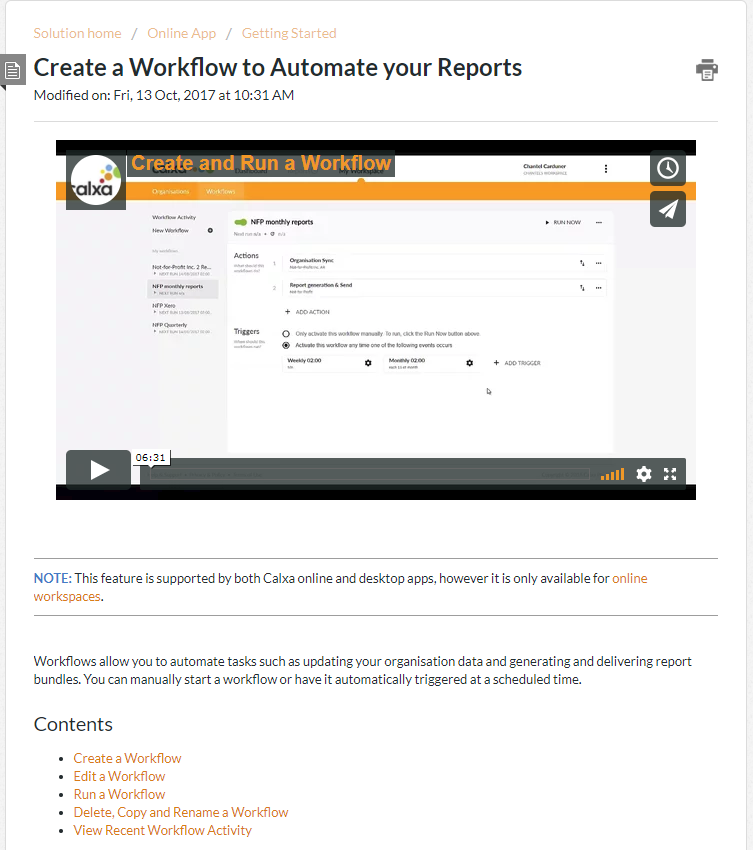 Test-Drive the New Help Desk
These are just some of the great aspects of our new Help Desk. More video and content are being uploaded frequently. Test-drive it and see what you think – we would love your comments and feedback. While we're talking all things Calxa support, you may not know about the Calxa Status Page. It's a live site to keep you posted on any incidents and outages. We will log any performance issues so you can monitor these and keep updated.
We hope you enjoy the new experience.