Make Light Work of
Reporting Standards
 Calxa reporting software helps New Zealand Not-for-Profits with annual reporting to comply with the NZ Charities' Reporting Standards.
Simplify Complex Reports
Automating and making light work of NZ Charities' Reporting Standards
Reduce Human Errors
This laborious task is not the easiest job you'll do. Minimise double-entry and human misses by linking to your accounts.
Simplify
The annual report brings together a lot of information from different areas. Use pre-made templates to guide you.
Automate to Save Time
Once the initial set up is done, you can automate the process with workflows for easy delivery year-after-year.
Michelle Zehnder - Administration Manager, Taranaki Rescue Helicopter Trust
"I endorse the product as there is no manual entry required for the reporting. I am sick of spending a couple of hours of data entry each month to get the reports I require. Calxa is amazing."
BASE DECISIONS ON GREAT DATA
Automating the Annual Report
Save time by doing less spreadsheets and integrating directly to your data.
1. Connect to the Accounts
Gain significant time-savings by integrating directly with your MYOB, Xero or QuickBooks Online data.
2. Tier 3 & 4 Pre-built templates
Calxa provides you with pre-set templates for tier 3 & tier 4 linked directly to your accounting data.
3. Batch & Deliver
Now easily add any word document, images or other docs to your financials and batch them for delivery.
SEE IT IN ACTION
What we Deliver
We designed and built this app for the end-user. Our top criteria is 'Must be Easy'.
INCORPORATE CALXA INTO YOUR MONTHLY ROUTINE
Impress with Great Board Reports
Deliver professional management reports that help your organisation be sustainable
Program Budgeting
Easily manage your program budgets. Lock your approved version then copy to run re-forecast versions throughout the year. Create next year's budgets in just minutes.
KPI Reporting
Some of the most powerful business insights are Key Performance Indicators (KPIs). We have designed some standard ones but you can create your own.
Cashflow Forecasts
Simply select your payment cycles for GST, PAYG and Employee Liabilities and Calxa will project this forward. Run it as a graph to give you an instant cash position.
TechSoup Donation Program
Calxa donates its software through Tech Soup New Zealand to enable grassroots not-for-profits minimise their administration burden. Tech Soup New Zealand is a not-for-profit organisation that administers a technology donation & discount program. Calxa Premier is available to organisations with a turnover of less than $1million subject to eligibility criteria.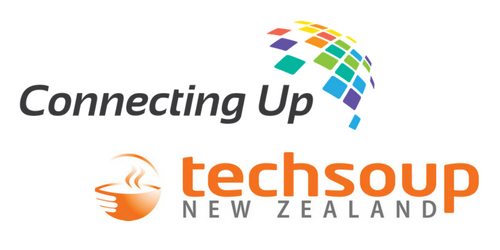 What Customers Say
Join many other organisations saving time

Michelle Brown - Owner, Oakleaf Bookkeeping
"It's like air-conditioning. Once you've had it, you can't go without it."
Trevor McFarlane - Business Manager, Leisure Networks
"We have now been using Calxa coming onto 6 years. It still works a treat.."
Joanna Williamson - Owner, Golden Goose Foods Ltd
"I'm a raving fan. The most enjoyable budgeting experience I've ever had."
Find out how other organisations are doing their reports.