Deliver on Good Governance
Visual and summarised reports to help Not-for-Profit Boards make responsible decisions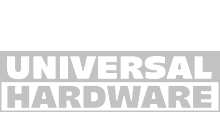 BEING ACCOUNTABLE HAS ITS CHALLENGES
Good Data = Good Decisions
Transforming 
Accuracy of Data
Knowing the data is real and accurate provides confidence in making the right decisions.
Transparency of Data
A transparent process which is underpinned by good data and information helps Boards govern with confidence.
Data at a Glance
Sometimes a picture can tell a story better than numbers. Summarised reports help identify variances and discrepancies.
Tom Barry - Board Member, Hear and Say Centre
"It's been a pleasure working with you over the years – Calxa has made such a difference."
BASE DECISIONS ON GREAT DATA
Boards that Rule
Making good governance easier
Responsibility
Director responsibilities are far reaching and to be taken seriously. Sleep easy knowing you can anticipate and control the consequences with data at your fingertips.
Diligence
Being accountable has its challenges. Get the data to confidently discharge your board duties.
Governance
Governing with confidence is made easier with visual data and the ability to grasp quickly where the organisation is at.
Strategic directions
Drill into the heart of the organisation's activities and to better understand trends and patterns. Quickly see how some services may run at a profit or are doing less favourably.
Planning for the future
The only way to maintain a sustainable organisation is to know your organisation's cash position. Knowing the current and future cashflow position gives your organisation the upper hand.
Solvency
Understanding the current cash position is vital to maintain solvency and fulfill the responsibilities charged to Boards. Re-forecasting unspent components gives flexibility to predict REAL funds.
DECISIONS ARE WHAT BOARDS DO – AND LOTS OF THEM
Making Great Decisions
Management reports are all that matters, it means knowledge
Program Budgets
The annual budget has it place and should not be ignored. This is how strategic plans are costed and compared to actual outcomes.
KPIs and Ratios
There is not much time to weed through sheets of papers. Key performance indicators are a must to compare how the organisation is tracking.
Cashflow Forecasts
Trading solvent is one key responsibility that ends up with the Board. The only way you will know for sure is looking at a cashflow forecast.
SEE IT IN ACTION
What we Deliver
We designed and built this app for the end-user. Our top criteria is 'Must be Easy'.
What Customers Say
Join many other organisations saving time

Michelle Brown - Owner, Oakleaf Bookkeeping
"It's like air-conditioning. Once you've had it, you can't go without it."
Trevor McFarlane - Business Manager, Leisure Networks
"We have now been using Calxa coming onto 6 years. It still works a treat.."
Joanna Williamson - Owner, Golden Goose Foods Ltd
"I'm a raving fan. The most enjoyable budgeting experience I've ever had."
Find out how other organisations are doing their reports.