Succeed as an NDIS Provider
Make an informed and positive transition to the new scheme.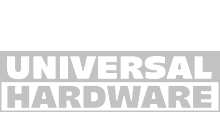 DON'T BE OVERWHELMED
Ensure your Sustainability
Three critical considerations to ensure your financial viability include Scenario Building, Unit Costing and Forecasting your Cash Flow.
Scenario Building
Build budgets to model different activity levels and then quickly see the cashflow effect of each scenario. Plan effectively and make fully informed decisions.
Unit Costing
Costing your activities is a crucial part of staying sustainable. Understand the costs and revenue of each activity so you know which ones it makes sense to continue to deliver.
Forecast your Cashflow
The future may be less certain but you can still plan and build forecasts with your best available information. Also monitor key KPIs like Cash Reserves in Days or Working Capital – it all gives you a picture of your position.
CUSTOMER STORY
A Sustainable Organisation
See how Leisure Networks has successfully transitioned into an NDIS provider and continues to grow with Calxa.
Libby Mears
CEO, Leisure Networks
"Some of the key changes we have seen out of the National Disability Insurance Scheme (NDIS) are very much around systems and processes inside the organisation… Calxa is a Key part of our integrated management system."
FEATURES TO POWER THE SERVICE PROVIDER
How Calxa Makes Live Easier
We've built our app to help reduce administrative burden on NDIS Providers.
Program Budgeting
Easily manage your program budgets. Lock your approved version then copy to run re-forecast versions throughout the year. Create next year's budgets in just minutes.
Program Reporting
Report the job detail or summarise it to an organisational level. Or, consolidate some programs to show combined values. Show programs across or down the page.
Cashflow Forecasts
Easily run regular cashflow forecasts. Once you set up the financial settings, simply attach the forecast to your report bundle. Lock 12 months ahead or many years.
Report Designer
Add and remove columns, delete footers, change titles, insert logos, add images – and that's just the start. Make the reports look the way you and your board wants them.
Unit Costing
Unit Costing is important to figuring out your pricing. This is never been more critical than for NDIS Providers. Use the KPI calculator to know if your prices are turning the right margins.
NDIA Claim Uploads
For NDIS Providers that use MYOB AR Live, select time-billing invoices and submit them via the NDIA Portal Bulk Upload. It's quick to claim your money back and manage cashflow.
Calxa works for NDIS Providers
Changing business models and transforming your organisation is no easy task. Calxa will do some of the grunt work to help you run a sustainable organisation.
Cost your Activities and Compare to NDIA Pricing

Compare Your Budget against Actuals

Easily Manage your NDIA Bulk Uploads

Know your Cash Position and Make Good Decisions
SEE IT IN ACTION
What we Deliver
We designed and built this app for the end-user. Our top criteria is it 'Must be Easy'.
The Charts below show sample reports for Not for profit and NDIS providers including:
Program wages to income chart, Gross profit Margin – KPI Cafe chart, Financial KPIs chart, bank movement waterfall chart and cash flow forecast chart.
What Customers Say
Join many other organisations saving time
It's like air-conditioning. Once you've had it, you can't go without it.
Michelle Brown
We have now been using Calxa coming onto 6 years. It still works a treat.
Trevor McFarlane
I'm a raving fan. The most enjoyable budgeting experience I've ever had.
Joanna Williamson
Get Ready for the NDIS
Use our 'Unit Costing for Dummies' to better understand your activity pricing.