Keep the Farm Alive
Know what your costs are and stay on top of your cashflow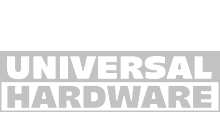 DEEP INSIGHTS TO TACKLE ADVERSITY
You can't control Drought, Storms and Floods
But you can be in charge of your destiny with the right information and good plans
Seasonal Budgets
Set your budgets to align with your real trading periods and show seasonal peaks and troughs.
Manage Cashflow
Knowing your business is solvent sets the foundation for confident decision-making and growth.
Plan Scenarios
'What Ifs' help plan for growth and overcome tight spots. Ensure your plans are realistic and achievable.
Track KPIs
Get the right insight into yield per hectare, revenue per kg or whatever else you need to track.
Phillip Blackford - Finance & Operations Manager, NSW Rural Doctors Network
"It does at the click of a button what we spend many hours doing via spreadsheets."
BASE DECISIONS ON GREAT DATA
Better Understand your Operation
Get deep insights to know where you are winning and to control your cash position
Budgeting
Use the auto-budget based on last year or build your own knowing what will come.
Custom KPIs
Use the many standard ratios or build your own to suit your specific business operation.
3-Way Forecasts
View your bank balance overlayed on a visual chart to get the picture in one go.
SEE IT IN ACTION
What we Deliver
We designed and built this app for the end-user. Our top criteria is 'Must be Easy'.
What Customers Say
Join many other organisations saving time

Michelle Brown - Owner, Oakleaf Bookkeeping
"It's like air-conditioning. Once you've had it, you can't go without it."
Trevor McFarlane - Business Manager, Leisure Networks
"We have now been using Calxa coming onto 6 years. It still works a treat.."
Joanna Williamson - Owner, Golden Goose Foods Ltd
"I'm a raving fan. The most enjoyable budgeting experience I've ever had."
Find out how other organisations are doing their reports.