Eliminate Complex Spreadsheets
Find a new way – Automated, quicker, less manual and more efficient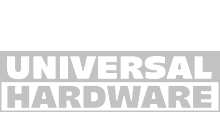 THE ORGANISATION'S NERVE CENTRE IS RIGHT HERE
Leading from the Back Office
Transforming your finance department into a productivity centre
Delegate
Hand over departmental budget responsibility to line managers. Give them ownership and share accountability.
Automate
Use report bundles to batch reports, use doc editor to add your notes and then use workflows to automate delivery.
Consolidate
Easily summarise data by consolidating cost centres, account structure or combine data across multiple companies.
Stephen Burns - CFO, iFly Indoor Skydiving
"Board reports were taking a day and a half, now I can do it in 30 minutes."
BASE DECISIONS ON GREAT DATA
Detail for You, Visuals for Others
Choose from over 120 templates. Numbers, bar charts, line comparison, so many options.
Cost Centre Reporting
Compare budgets to actuals and arrest pitfalls early. Easily look back at performance.
KPI Reports
Monitoring key ratios can tell a lot about an organisation. It gives you a picture at a glance to explain the story.
Cashflow Forecasts
Forecasting the cash position into the future is where upcoming tight spots are easily predicted.
SEE IT IN ACTION
What we Deliver
We designed and built this app for the end-user. Our top criteria is 'Must be Easy'.
What Customers Say
Join many other organisations saving time

Michelle Brown - Owner, Oakleaf Bookkeeping
"It's like air-conditioning. Once you've had it, you can't go without it."
Trevor McFarlane - Business Manager, Leisure Networks
"We have now been using Calxa coming onto 6 years. It still works a treat.."
Joanna Williamson - Owner, Golden Goose Foods Ltd
"I'm a raving fan. The most enjoyable budgeting experience I've ever had."
30-Day Free Trial
Test-drive Calxa with your own data, import your budgets and play.