Accuracy Reduces Risk
Financial reports with data integrity and formatted for your needs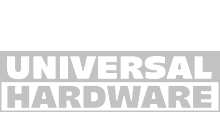 What's important to a Great Auditor
Auditing is not much fun – sweating the detail is time consuming
Data Accuracy
Linking directly to the accounting data, there is no room to manipulate actuals. What you see is what it is.
Quick Snapshot
Calculating specific audit KPIs gets to do those checks quickly, highlighting variances. Get an overview fast.
Checks and Balances
Chose reports like the 'Unspent Budget' to get quick budget vs actuals comparisons. Is it really what it should be?
David Coutts - Senior Manager, Aston Ryan and Malcolm
"It's rare to find software this good. It just works."
BASE DECISIONS ON GREAT DATA
Board Reports for Good Governance
Management reports to get an overview quickly
CASHFLOW
Help clients avoid trading while insolvent with regular Cashflow Forecasts. Review past performance with the Where Did Our Money Go? report.
COMPLIANCE
Get an overview of program performance with the Business Unit – Income & Expense Summary or check the details against the Unspent Budget Report.
STRATEGY
Budget scenarios aid strategic decision-making. Monitor YTD vs Current and Approved Budget Versions to detect variations.
SEE IT IN ACTION
What we Deliver
We designed and built this app for the end-user. Our top criteria is 'Must be Easy'.
What Customers Say
Join many other organisations saving time

Michelle Brown - Owner, Oakleaf Bookkeeping
"It's like air-conditioning. Once you've had it, you can't go without it."
Trevor McFarlane - Business Manager, Leisure Networks
"We have now been using Calxa coming onto 6 years. It still works a treat.."
Joanna Williamson - Owner, Golden Goose Foods Ltd
"I'm a raving fan. The most enjoyable budgeting experience I've ever had."
30-Day Free Trial
Test-drive Calxa with your own data, import your budgets and play.
Accounting Partners' #1 Choice
Calxa has been a leading add-on for many years. Being voted "MYOB Partner Choice" was no surprise to many but certainly an honour to the team.
VOTED BY ACCOUNTING PROFESSIONALS
"Our add-on partners expand and complement the functionality of MYOB's products and Calxa stands out for its stellar work with small businesses, accountants and not-for-profits. They thoroughly deserved this award".
— Tim Reed, MYOB CEO —