2 Peas
1300 896 732
|
admin@twopeas.com.au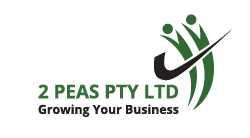 2 Peas is a unique team of award winning MYOB Consultants, who have been advising and training businesses and not-for-profits for over 15 years. The aim is to ensure clients get the right information systems correctly set up to effectively support their organisation. 2 Peas are experts in CLOUD accounting and ERP systems, specialising in advanced inventory, manufacturing and complex job based businesses.
Calxa has been partnering with 2 Peas for many years.  The team specialises in Calxa installation, training and customisation with a focus on simplifying complex problems.
If you want to get more out of Calxa, contact 2 Peas to make an appointment .
There were no results found.