Better Manage your Programs
Have your finger on the pulse and know your program spending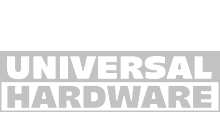 TRUSTING THE SYSTEM WILL CHURN GOOD DATA
Have Better Control over your Programs
Keep your finger on the pulse and contribute to the success and outcomes
Set Budgets
Get access and work on your budgets. After all you are on the ground and know what it takes to deliver this program.
Regular Reports
Getting a regular update on your programs helps you stay in touch and re-forecast unspent monies for the remaining period.
Unspent Budgets
Track expenditure regularly. Know what the unspent portions are so you can manage risk early and look good for the next grant.
MAKING IT EASIER TO MANAGE YOUR PROGRAMS
Daniel Learoyd - Finance & Administrative Services Manager – Health Workforce Queensland
"Bringing the managers into using Calxa was a most significant event. It allows us all to work together as a team. Now they can see how it all interrelates and where their program fits into the big picture."
BASE DECISIONS ON GREAT DATA
Making a Great Program Manager
Management reports are the key to maintaining control over the service delivery
Program Budgets
Tracking unspent budgets keeps the finger on the pulse on overspending grant funding.
KPI Reports
Monitoring key ratios can tell a lot about an organisation. It's a picture at a glance.
Re-forecasting
Re-allocating unspent funds manages expenditure across the funding period.
SEE IT IN ACTION
What we Deliver
We designed and built this app for the end-user. Our top criteria is 'Must be Easy'.
What Customers Say
Join many other organisations saving time

Michelle Brown - Owner, Oakleaf Bookkeeping
"It's like air-conditioning. Once you've had it, you can't go without it."
Trevor McFarlane - Business Manager, Leisure Networks
"We have now been using Calxa coming onto 6 years. It still works a treat.."
Joanna Williamson - Owner, Golden Goose Foods Ltd
"I'm a raving fan. The most enjoyable budgeting experience I've ever had."
Find out how other organisations are doing their reports.