Eliminate Spreadsheets
We're going to make you look good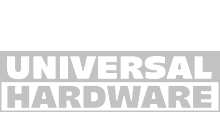 THE ORGANISATION'S NERVE CENTRE IS RIGHT HERE
Leading from the Back Office
Transforming from within, one day at the time
Delegate
Share the budgeting project with program managers. They are more likely to take ownership of their budgets.
Automate
Use report bundles to batch reports, use doc editor to add your notes and then use workflows to automate delivery.
Re-Forecast & Acquit
Easily copy your approved budgets and re-forecast to allocate unspent money. Control and manage risk and acquit bulk funding.
WATCH THIS VIDEO
67 Page Report with the Click of a Button
Nadelle at Muscular Dystrophy SA was on a winner when she discovered Report Bundles
Jennifer Grauer - Office Manager, Fraser Coast Tourism & Events
"Preparing Board Reports used to take me up to 2 days each month. Now with Xero and Calxa I get it done in 15-20 minutes allowing me to focus on other important tasks."
BASE DECISIONS ON GREAT DATA
Making a Great Organisation
Turn a complex job into a productive process
Program Budgets
Tracking unspent budget reports keeps the finger on the pulse on overspending grant funding.
KPI Reports
Monitoring key ratios can tell a lot about an organisation. It's a picture at a glance.
Cashflow Forecasts
Forecasting the cash position into the future is where upcoming tight spots are easily predicted.
SEE IT IN ACTION
What we Deliver
We designed and built this app for the end-user. Our top criteria is 'Must be Easy'.
What Customers Say
Join many other organisations saving time

Michelle Brown - Owner, Oakleaf Bookkeeping
"It's like air-conditioning. Once you've had it, you can't go without it."
Trevor McFarlane - Business Manager, Leisure Networks
"We have now been using Calxa coming onto 6 years. It still works a treat.."
Joanna Williamson - Owner, Golden Goose Foods Ltd
"I'm a raving fan. The most enjoyable budgeting experience I've ever had."
Find out how other organisations are doing their reports.