Leading with Purpose
Managing board directives and getting desired outcomes requires guts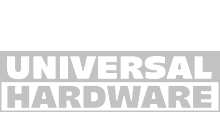 TRUSTING THE SYSTEM WILL CHURN GOOD DATA
The Buck Stops with the CEO
Transforming an organisation into a sustainable business that flourishes year-after-year
Strategic Direction
Regular budget reviews and cashflow forecasts make sure organisational objectives are being implemented.
Performance Tracking
The right format and easy to read numbers helps reporting on outcomes and assuring the board strategic goals are met.
Decision-Making
Up-to-date information makes managing people easier. Knowing directives are being met is reassuring to the CEO and Board.
WATCH THIS VIDEO
See how Libby leads her organisation
Foresight and great leadership transformed this organisation to spread their tentacles and remain sustainable through growth.
Libby Mears - CEO, Leisure Networks
"It helps us track against key strategic direction so the board can understand how we are going."
BASE DECISIONS ON GREAT DATA
Making a Great Leader
Management reports are the key to staying informed and making good decisions
Program Budgets
Tracking unspent budget reports keeps the finger on the pulse on overspending grant funding.
KPI Reports
Monitoring key ratios can tell a lot about an organisation. It's a picture at a glance.
SEE IT IN ACTION
What we Deliver
We designed and built this app for the end-user. Our top criteria is 'Must be Easy'.
What Customers Say
Join many other organisations saving time

Michelle Brown - Owner, Oakleaf Bookkeeping
"It's like air-conditioning. Once you've had it, you can't go without it."
Trevor McFarlane - Business Manager, Leisure Networks
"We have now been using Calxa coming onto 6 years. It still works a treat.."
Joanna Williamson - Owner, Golden Goose Foods Ltd
"I'm a raving fan. The most enjoyable budgeting experience I've ever had."
Find out how other organisations are doing their reports.