Simplify Multi-Enterprises Reporting
Easily consolidate data across many entities and track Multi-Enterprise performance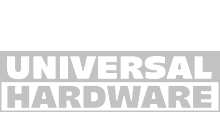 POWERFUL FEATURES AUTOMATING THE IMPORTANT STUFF
Flexible Reporting for the Growing Enterprise
Making light work of the multi-layers
Track Performance
Use ratios and KPIs to track what's important to your branches and your enterprise.
Consolidate
View data for an individual branch or combine it across the whole company.
Look Ahead
Visualise your cashflow forecasts to help with planning sustainability and growth.
Donna Bye - Finance Manager, Nutrition Warehouse
"Combining 13 stores was easy, giving our directors a full picture."
FUNCTIONALITY AT ITS BEST
Features Designed to Make Life Easier
If you desire advanced functionality and are a power user, this was so made for you.
Cost Centres
Budget and report against cost centres, departments, branches, projects, programs, jobs…
KPI Builder & Metrics
Use the list of default KPIs or build your own customised KPIs for some deep insight.
Consolidations
Merge budgets, cashflow, balance sheet forecasts and KPIs across multiple companies files.
Customisable Dashboard
Visualise life data on your screen to stay up to date with trading. Customise dashboard coming soon.
Loan Wizard
Fast-track next year's budgets and schedule data updates and delivery of reports to your inbox.
Scenario Building
Plan ahead by creating new budget versions. Compare 'best case' against 'worst case'.
Account Trees
Re-order your account structure to deliver summarised reports. Add these to reports to help non-accountants better understand.
Document Editor
Polish off your reports by adding covers, images, notes and annotations to your report bundles.
Report Designer
Add and remove columns, delete footers, change titles, insert logos and more. This super-powers your reports. [Coming soon]
SEE IT IN ACTION
What we Deliver
We designed and built this app for the end-user. Our top criteria is 'Must be Easy'.
Calxa for Bigger Business
Franchise and multi-organisation reporting is catered for by Calxa's consolidation features. It doesn't matter that no two Chart of Accounts have the same structure, just add a common Account Tree and Bob's your Uncle.
SHARED WORKSPACES
Flexible to manage user permissions and data access within a busy and complex environment. Easily manage organisation data.
CONSOLIDATION REPORTS
Most templates can be consolidated across companies. You can even create custom KPIs and share these.
What Customers Say
Join many other organisations saving time

Michelle Brown - Owner, Oakleaf Bookkeeping
"It's like air-conditioning. Once you've had it, you can't go without it."
Trevor McFarlane - Business Manager, Leisure Networks
"We have now been using Calxa coming onto 6 years. It still works a treat.."
Joanna Williamson - Owner, Golden Goose Foods Ltd
"I'm a raving fan. The most enjoyable budgeting experience I've ever had."
30-Day Free Trial
Test-drive Calxa with your own data, import your budgets and play.