Consolidate the Group
Easily combine data across multiple companies and track performance.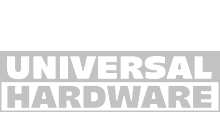 POWERFUL FEATURES AUTOMATING THE IMPORTANT STUFF
Flexible Reporting for the Franchisor
Make light work of complex financial reporting
Track Performance
Use ratios and KPIs to track what's important to your Franchise business.
Consolidate
See data for individual Franchisees or combine it across the whole group.
Look Ahead
Run cashflow forecasts visually to help with forward planning.
Thomas Botha - Owner, Diamond Apparelmaster NZ
"I am blown away with Calxa, I think it is great."
FUNCTIONALITY AT ITS BEST
Features Designed to Save Time
Advanced functionality made for the complex situation
Cost Centres
Budget and report against cost centres, departments or branches. Roll them up into the overall budget.
KPI Calculator
Build custom KPIs to deep dive into the company data. Track standard ratios or build your own.
Consolidations
Merge budgets, cashflow, balance sheet forecasts and KPIs across multiple companies.
RUNNING A SUCCESSFUL BUSINESS TAKE EFFORT
Easy Reporting for the Franchisee
Know where you stand and make it worth your while
Save Time
Setting budgets is quick using shortcuts and the budget factory. Or let the auto-budget carry forward last year's figures as a start.
Visualise
Graphs help setting the picture at a glance. Use bar charts, line graphs or pie chart to better see where you are going.
Look Ahead
Use report bundles to batch reports, then use workflows to update your accounts and schedule the delivery to your inbox..
FUNCTIONALITY IS THE KEY
Better Manage your Business
It has to be easy, quick and practical. We promise no complicated set up
Dashboard
Our default dashboard comes with visual images of your current trading. Soon you will be able to put together your own view.
120+ Report Templates
Use the many pre-made reports for your weekly or monthly insights. We guarantee they will cover all of your scenarios.
KPIs
We've prepared a set of default KPIs ready to go. Debtor Days, Wages to Turnover, Profit Margin …all straight out of the box.
Cost Centres
Budget and report against cost centres or branches. You can see these at detail level or combine them for a snapshot view.
Automation
Once set up, you can go on auto-pilot by creating workflows to update your accounts and send your reports directly to your inbox.
Scenario Building
To plan ahead, easily create new versions of your budget to compare to each other for 'best case' and 'worst case' comparison.
SEE IT IN ACTION
What we Deliver
We designed and built this app for the end-user. Our top criteria is 'Must be Easy'.
What Customers Say
Join many other organisations saving time

Michelle Brown - Owner, Oakleaf Bookkeeping
"It's like air-conditioning. Once you've had it, you can't go without it."
Trevor McFarlane - Business Manager, Leisure Networks
"We have now been using Calxa coming onto 6 years. It still works a treat.."
Joanna Williamson - Owner, Golden Goose Foods Ltd
"I'm a raving fan. The most enjoyable budgeting experience I've ever had."
30-Day Free Trial
Test-drive Calxa with your own data, import your budgets and play.