The Right Tool for the Job
Management Reporting that will make you look good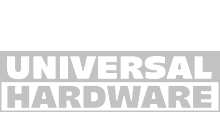 TIME-EFFECTIVE WITH A GREAT RESALE MARGIN
The Specialist Integrator
Easy to implement software that makes training the end-user a breeze
Income Stream
Include Calxa into your third-party kit to make better and happier clients.
Priority Support
Deliver the expert help to your client knowing we've got your back.
Impress your Clients
Once signed up and connected to the data, the first reports are just a click away.

Heather Smith - Author, Xero for Dummies
"Loving Calxa plus Xero – fully customisable budgets and forecasts.."
THE FIRST SET OF REPORTS IN JUST MINUTES
3 Easy Steps to Impress your Clients
We've automated a lot of the process, so your first touch is effective immediately
1. Sign Up
There is nothing you haven't seen here before. Just sign up and you're in the app to get started.
2. Connect
Link to their accounting system, Calxa will create an auto-budget based on last year's actuals.
3. Deliver
Select a bundle kit relevant to your client and set a schedule reports for regular delivery from hereon.
Priced for the Serious Reseller
Join our partner program if you are serious about making Calxa part of your tool kit. Talk to us about the reseller margins we provide so you can make this an important part of your business.
PRIORITY SUPPORT
If you're onsite with a client and need help, let us know and you'll jump to the front of the queue. We know your time is important. We want to make you look good.
PROFITABILITY
We understand you will invest time learning Calxa and we commit to helping you with that. We have built in a fair margin to make this work for you – our partner.
SEE IT IN ACTION
What we Deliver
We designed and built this app for the end-user. Our top criteria is 'Must be Easy'.
What Customers Say
Join many other organisations saving time

Michelle Brown - Owner, Oakleaf Bookkeeping
"It's like air-conditioning. Once you've had it, you can't go without it."
Trevor McFarlane - Business Manager, Leisure Networks
"We have now been using Calxa coming onto 6 years. It still works a treat.."
Joanna Williamson - Owner, Golden Goose Foods Ltd
"I'm a raving fan. The most enjoyable budgeting experience I've ever had."
30-Day Free Trial
Test-drive Calxa with your own data, import your budgets and play.
Accounting Partners' #1 Choice
Calxa has been a leading add-on for many years. Being voted "MYOB Partner Choice" was no surprise to many but certainly an honour to the team.
VOTED BY ACCOUNTING PROFESSIONALS
"Our add-on partners expand and complement the functionality of MYOB's products and Calxa stands out for its stellar work with small businesses, accountants and not-for-profits. They thoroughly deserved this award".
— Tim Reed, MYOB CEO —