Book a Demo with our Experts
A personalised session to get you started with Calxa.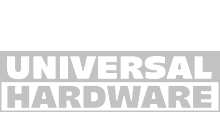 Not For Profit
Ask your questions around grant acquittals, program budgeting or board reporting. Get a live demo of Calxa.
Business
Discuss how you can quickly create your budgets and get a cash flow forecast in just minutes.
Accounting Practice
Have a conversation on how you can roll out Calxa to your practice and deliver automated client reports.
Not in Australia or New Zealand?
We have some times available, that are Europe and US friendly, to discuss your reporting needs.
Libby Mears - CEO, Leisure Networks
"It helps us track against key strategic direction so the board can understand how we are going."
One-on-One with Experts
Speak with our team on integrating Calxa with your accounting system, delivering the reports you want.
Focus on your Needs
Book a Demo to get an opportunity to ask your questions and focus on how you can use Calxa to fit your needs.
30-min Session
These short sessions are designed to help you get started so you can evaluate Calxa during your trial.