Integrated 3-Way Forecasts
 Make the most of your Xero Roadshow visit. Start supercharging your advisory services today.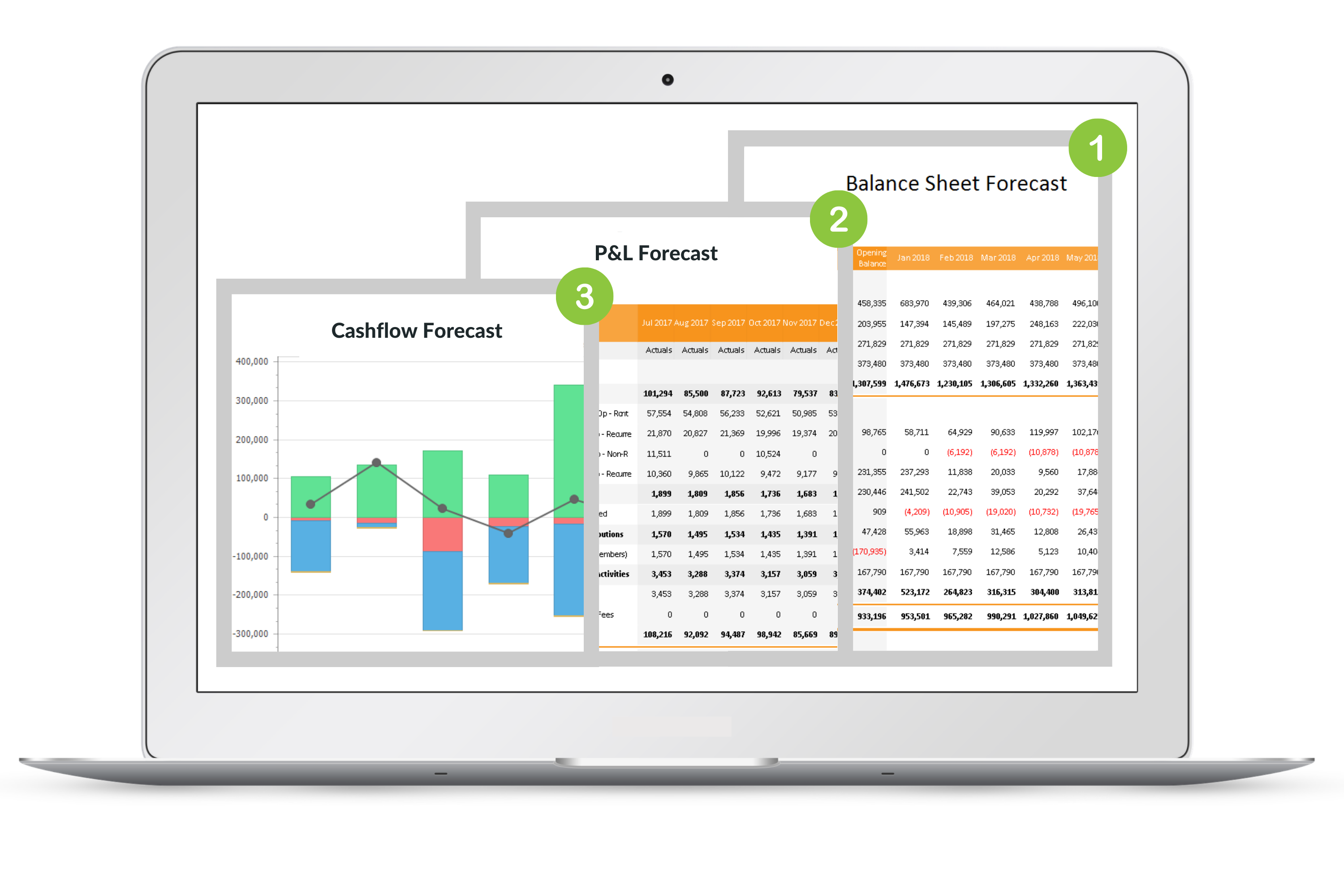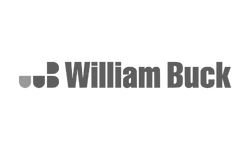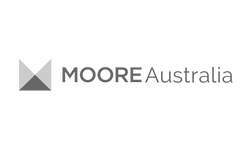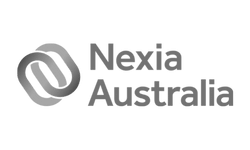 EFFICIENT DELIVERY OF ADVISORY SERVICES
Automate your 3-Way Forecasts
Build Your Budgets
Budgets from drivers and actuals
Loan Wizard for principal & interest
Add capital purchases & repayments
Cash Flow Settings
Choose timing of payments
Schedule tax/payroll liabilities
Optimise debtor & creditor profiles
Pre-configured Report
Select 3-way forecast bundle kit
Add forecast to your report bundle
Set workflow to automate delivery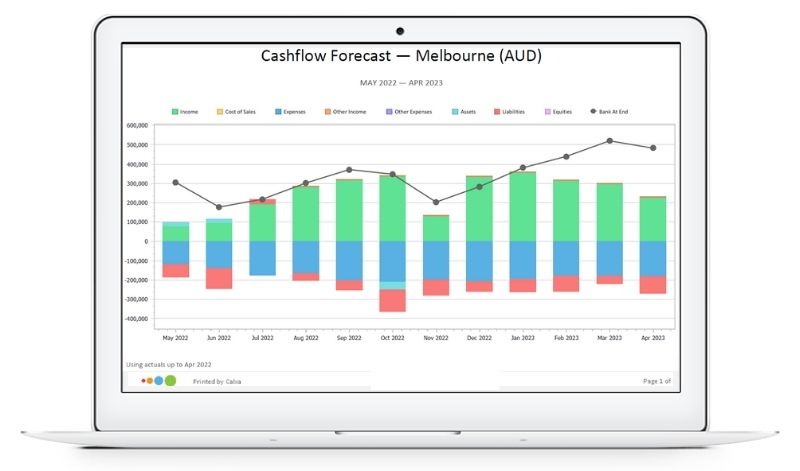 Monthly & rolling forecasts
Scenarios & forecasts up to 10 years
Consolidated group cash flow
Direct and indirect methods

REGISTER FOR OUR PRACTICE WEBINAR
Maximise Calxa for Advisory Reporting
Learn how to streamline and standardise your client reporting process.
ONE APP TO DO IT ALL
Complete Management Reporting Tool
Consolidations
Multi-currency reporting across unlimited companies to deliver consolidated budgets, cash flow forecasts and KPIs.
Scenario Modelling
Build different scenarios – 'best case' and 'worst case'. Compare 'what ifs' on a trend line chart or side-by-side with variances.
NFP Reporting
Reports designed for not-for-profits and charities. Deliver actuals vs budget, unspent funds and re-forecast for your programs.
Budget Builder
Create your budget, import them from a spreadsheet or simply sync yours from Xero. Choose your views and layouts.
Tracking Categories
Bring in tracking categories to budget and report on your divisions, programs or jobs. Combine them across Xero files.
KPIs and Metrics
Use pre-configured KPIs or create your own. Add non-financial metrics to track performance.
Flexible Reporting Engine
180+ Pre-built Templates
Select from the many reports – line charts, bar graphs, number reports, pie or waterfall charts.
Re-arrange Structure
Re-group your chart of accounts to summarise & simplify reports for the various audiences.
Branded Report Styles
Create multiple styles to include your logo and brand colours or your client's branding.
Automated Delivery
Batch reports into a Bundle, add a cover page, do some annotations and automate its delivery.
Customisable Dashboards
Choose from pre-set options or create a custom dashboard to match your client's needs.
Xero Developer since 2011
Calxa has been a leading Xero add-on for many years specialising in delivering deep insights to businesses and not-for-profits.
How do we do it?
Seamless integration to Xero

Building an easy to use and functional app
Applying in-depth statistical analysis to deliver quality insights
Use great design to solve complex problems and user experiences
Tap into our accounting experience to simplify reporting processes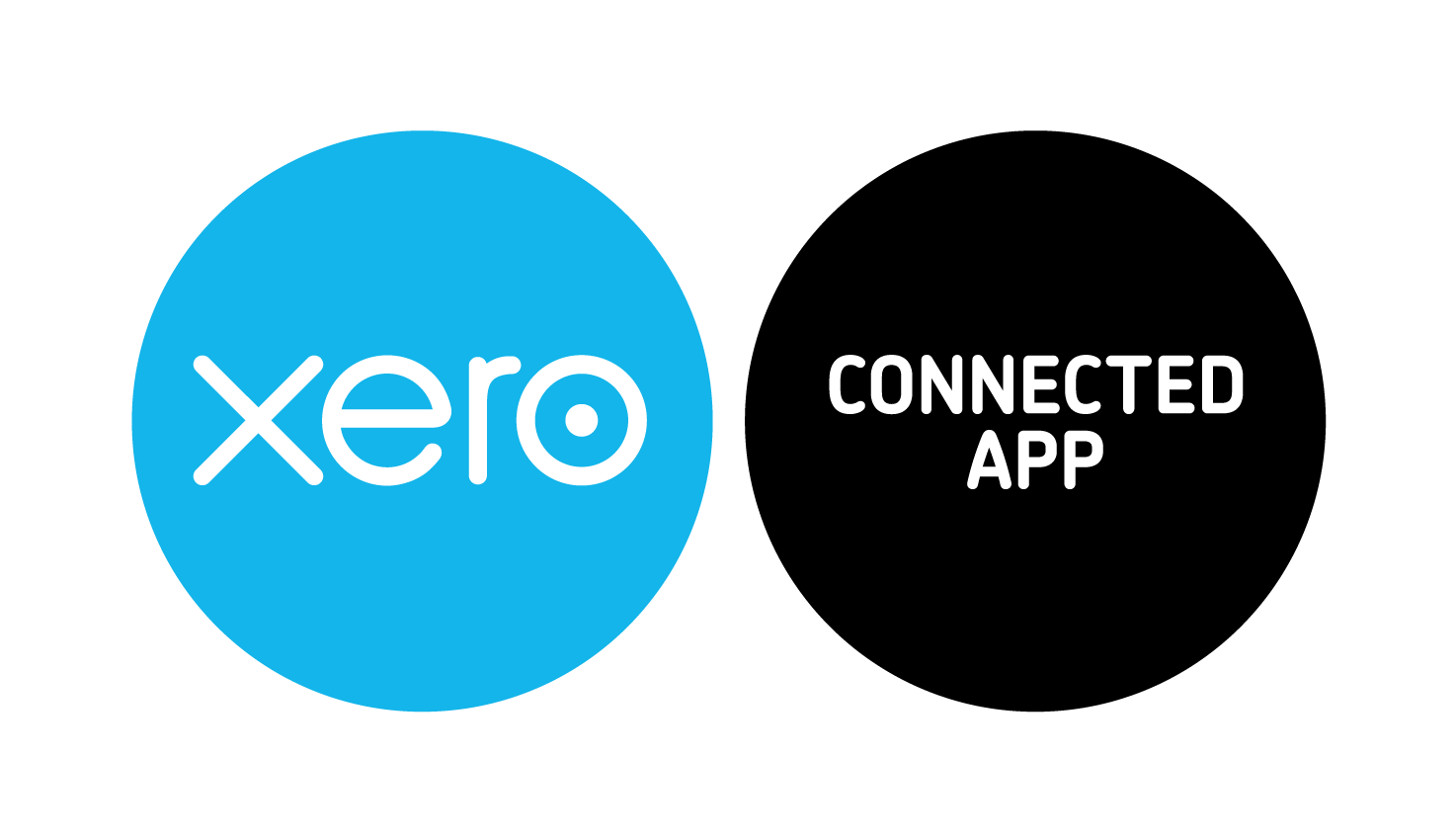 Ian Wheeler - Partner, WLF Accounting & Advisory
"Calxa is brilliant for management reporting and cashflow budgeting. We have found the product adds value to our services and enables us to give better advice to our clients. It has many useful reports including 3-way projections and accurate cashflow budgets that are easy to create."
REGISTER FOR OUR PRACTICE WEBINAR
Maximise Calxa for Advisory Reporting
Learn how to streamline and standardise your client reporting process.
FEATURES TO  DO COMPLEX REPORTING
Management Reporting in One Xero App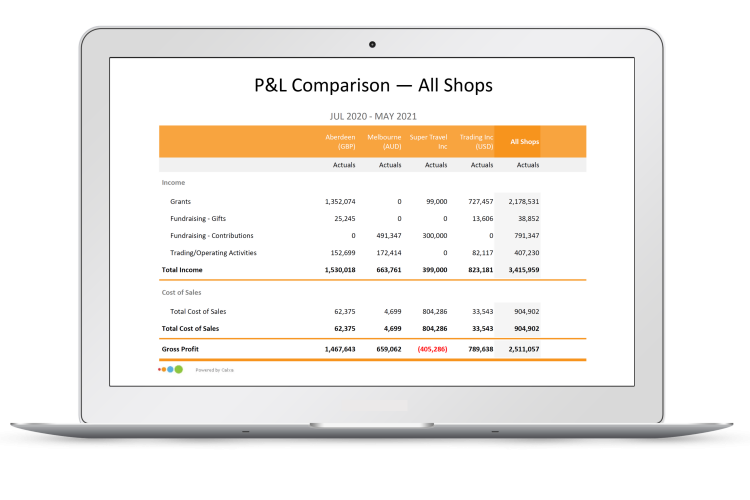 Multi-Currency Consolidations
Create an Entity Group once and re-use it forever. If the Chart of Accounts doesn't match, create a standard Account Tree structure and copy from one company to another, matching up the missing accounts. Put together a bundle for each group and monthly reporting will be simple.
Consolidate unlimited companies

True multi-currency consolidation

Inter-company eliminations

Manage partial ownership

Create common account structure

Consolidate departments across entities
Budget & Report on Tracking Categories
Bring in your tracking categories directly from Xero. Manage your budgets in Calxa and run reports on one, some or all. Alternatively, consolidate departments across many branches, companies, franchises. Visualise your divisions on charts or run comparison reports.
Sync your tracking categories whenever you like
Roll up projects to the organisation budget
Budget at the intersection of two cost centres
Report side-by-side or row-by-row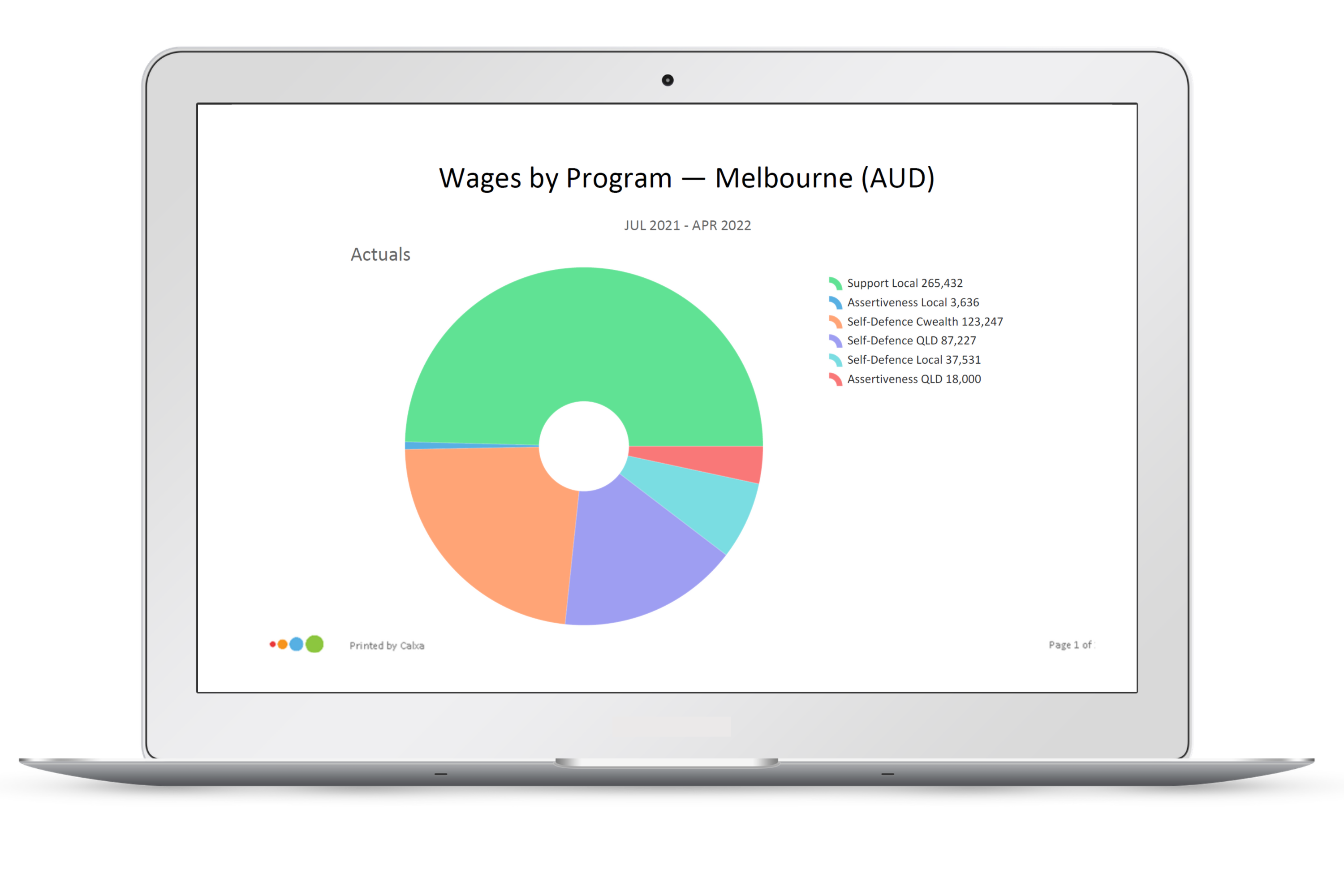 Designed for NFPs
Help your not-for-profit and charity clients with their board reports and grant acquittals. Track funding for each project and manage unspent money. 
Budget by tracking categories
Roll up projects to the organisation budget
Re-forecast throughout the year
Manage unspent funding
Set user permissions by program
Powerful Budgets
Build multi-year budgets based on your Xero data in just minutes. Roll up tracking category budgets to the company budget to simplify things.
Sync budgets from your Xero or import from your spreadsheet
Use the budget factory to update budgets based on last year
Budget by financial or calendar year or whatever period that suits
Edit by month, quarter or year
Set account budgets by tracking category or cost centre budgets by account
Use driver-based budgets or formulas for complex calculations
Add budgets for your non-financial metrics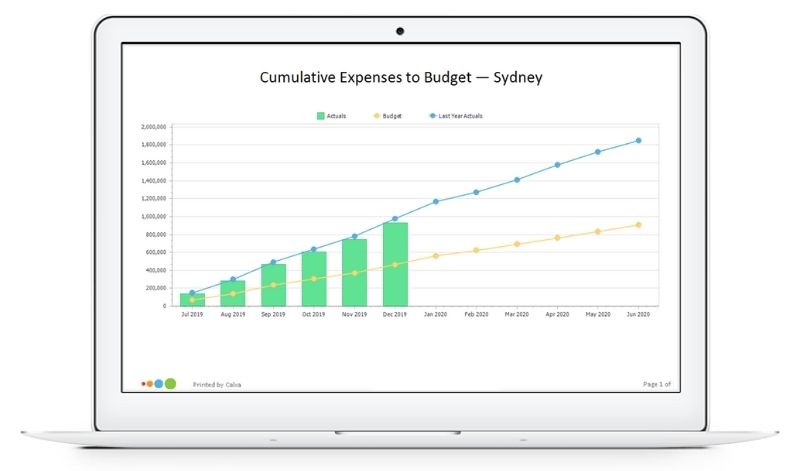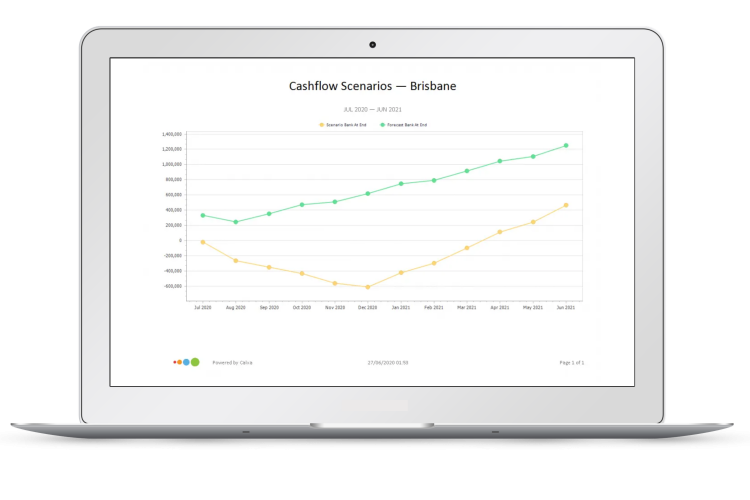 Plan with 'What If' Scenarios
Assist your clients with planning for the future. Advise with scenario modelling to compare 'best-case' to 'worst-case' to manage risk and plan for growth.
Create additional budget versions for each scenario
Review cash flow settings
Compare cash flow scenarios with line charts
Produce a full 3-way forecast for each scenario
Or, run a cash flow comparison chart
KPIs & Non-Financial Metrics
Some of the most powerful business insights are Key Performance Indicators (KPIs). Farmers now can get insights into yield per hectare or revenue per kg of milk. Restaurants and cafes can check food cost percentages. Retailers monitor Average Transaction Values and more.
Choose from 18 standard KPIs or create your own
Add KPIs to a template or run a comparison line chart
Track non-financial metric budgets and actuals
Use metrics and KPIs in formulas to create your budgets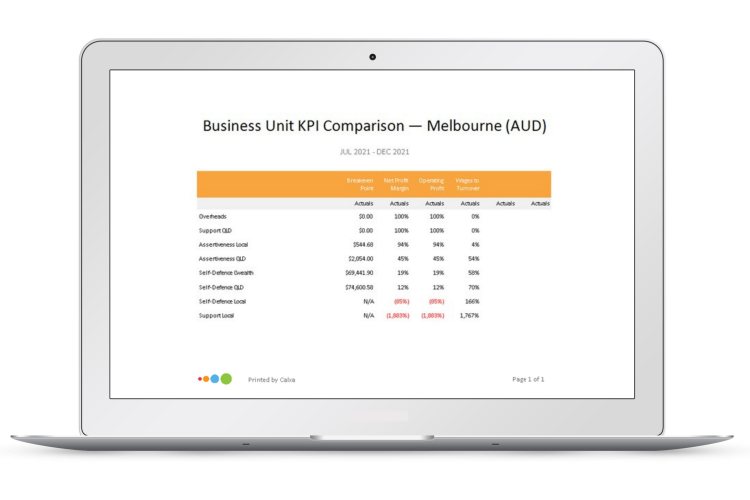 Set Up Your Accounts and Reports in Minutes
We save you time by doing the heavy lifting for you. Quickly sync your favourite data source or import your spreadsheets to Calxa
Priced for the Serious Practice
Premier200 is our pricing plan designed for the progressive firm that has put advisory at the forefront of its growth. It will allow you to scale your stream easily and increase your margins.
WORKSPACE
We provide you with containers where you can keep one client or many for sharing with your client or with your colleagues.
PERMISSIONS
User permissions allows you to manage access for your team. Or, hand ownership to your client and retain free advisor access.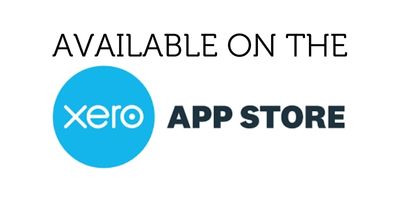 Bookkeepers & Accountants Love It
When our customers take time out of their busy schedule, their feedback means a lot.
We bedded Calxa into our Advisory service offering over 2 years ago and haven't looked back – the best 3-way forecasting platform I've used. The reporting transforms the client conversation and really brings the numbers to life! Oh, and the support is outstanding – the Calxa team bend over backwards to help. Love it…
Calxa and the team have delivered a strong and smart software that allows us to provide the cash flow and budget variance reports that our customers require on a daily basis.
We've been using Calxa for a number of years now, with Not for Profit and SMEs to run budgeting, cashflow and consolidated reporting. Love the fact that budgets and metrics can be easily loaded. And, the multi entity consolidation is so simple to use – we have a client with 9 entities – 5 x AU, and 4 x US. To be able to consolidate reporting in either currency was a game changer.