Fast Cash Flow Forecast to Understand your Projected Cash Flow Position
Visualise and plan your business with quick and easy cash flow analysis. Build an accurate projection and reports with Calxa's software to help you understand your business better.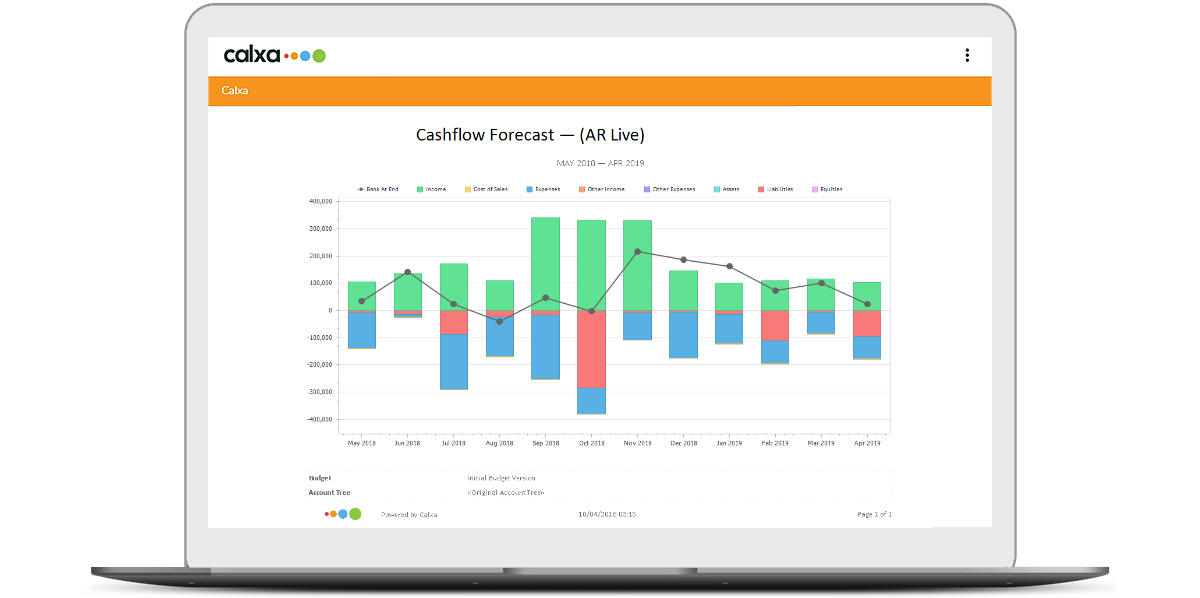 CASH FLOW PROJECTIONS ARE OFTEN COMPLEX AND TIME-CONSUMING
Accurate Cash Flow Forecasts and Projections
Easily analyse cash flow statements with Calxa. It works directly with your cloud accounting software.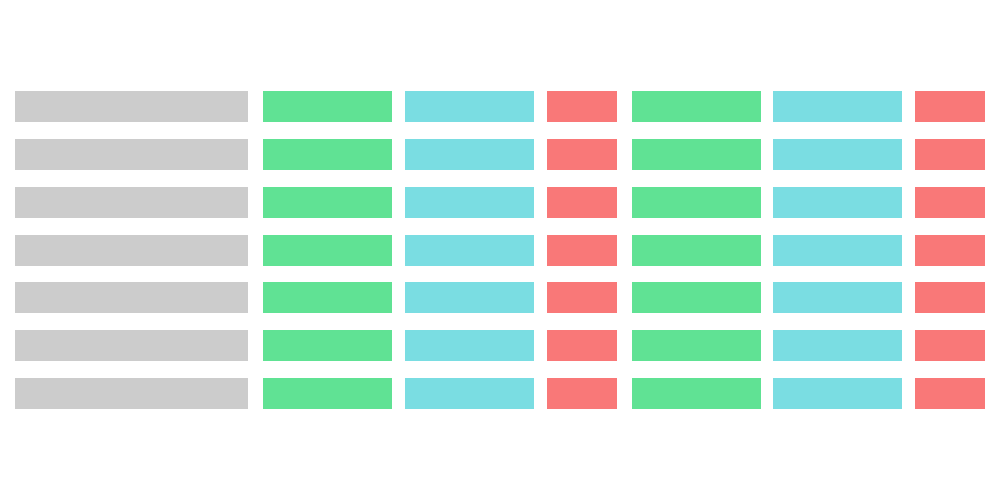 Future proof your business
Set yourself up for success and get a true reflection of your financial health, now and in the future. Build a good business cash flow forecast for 12 months, so you can confidently say yes to growth opportunities. It really is business planning made easy.
Accurate picture of your business
With a clear cash flow projection, you can make better business decisions. We help you become proactive with your cash flow analysis and help identify issues and shortfalls before they become a problem.
Save time
With our cash flow software, we save you time, so you can get on with the important stuff. We automatically sync with your financial data and can set up workflows to send you projected cash flow reports straight to your inbox.
Set Up your Cash Flow Forecast in Minutes
We save you time by doing the heavy lifting for you. Quickly sync your favourite data source to Calxa.

"Cash flow is vital for the success of any business It's a business' fuel gauge and from the MYOB Business Monitor we know that cash flow is one of the top three pain points for Aussie SMEs."
"It pays for itself many times over. Let alone if you are doing a 'What If' analysis as far as future investments go."
Product Features
Set your business up for success and make better business decisions with Calxa's cash flow forecasting software. Create accurate cash flow forecasts and reports that matter to your business.
Build Your Budgets
Import your existing budget or make your own. Whether you want to do cost centre budgets or simply plan at company level, our powerful budget builder can do it.
Automate your cash flow reports
Use triggers to kick-start workflows that will automatically update your accounting data and deliver reports straight to your inbox.
Easily share and collaborate
Invite different stakeholders and advisors to share your workspace and collaborate with you. Use our Free Advisor feature to invite your accountant.
Integrate directly
We pull data automatically from your accounting software, saving you hours every week and improving accuracy.
Visually spot cash shortages and surpluses
We make sense of your financial data by providing professional dashboards and reports that help you quickly identify potential issues and opportunities.
Scenario and 'what if' modelling
Calxa helps you plan for future changes with accurate 'what if' analysis. Easily create multiple scenario budgets and compare them side-by-side.
How to run a Cash Flow Forecast report in 3 easy steps
1. Connect your accounts
Integrate Calxa with your company's cloud accounting systems. Calxa works with MYOB AccountRight and Essentials, Xero and QuickBooks Online. Follow the few simple steps to connect your data to our software. Once inside, you can schedule daily, weekly or monthly updates, depending on your needs.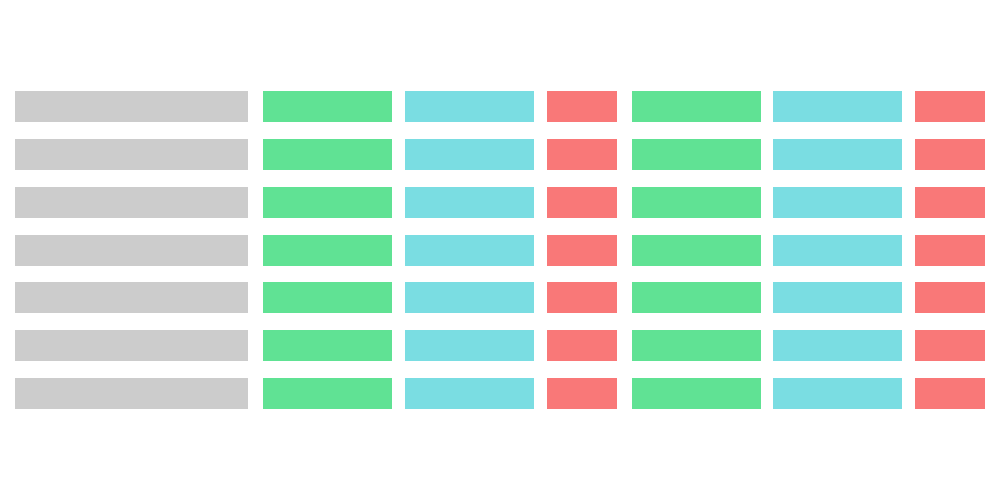 2. Build your budgets
We automatically create your first budget, or you can bring in your own. Import your existing spreadsheet or accounting system budgets. If you're starting from scratch, use the Budget Factory Wizard to create a quick first draft, then manage and fine-tune with our powerful Budget Builder. Add comments as you go along.
3. Run a cash flow forecast
Our cash flow templates make it easy to create business insights in minutes. Choose from one of our 140+ report templates, or run a cash flow chart for an accurate visualisation of your cash flow performance. Create your projections monthly, yearly, or look a decade into the future. The choice is yours.
Frequently Asked Cash Flow Forecasting Questions
Get in touch if you have more questions
What is a cash flow forecast?
A cash flow forecast is an important tool for any business. Preparing a cash flow projection will identify whether your business has enough cash to run, now and in the future. As a result, you will know your cash position and find potential shortfalls in your cash balances in advance. This is valuable information for your business and can allow you to confidently make informed decisions. Whether it's time to expand your business, or to limit the outflow. Using our software, you can generate cash flow forecasts and create business projections that support you to make better decisions in minutes. Visualise your business insights through charts and reports that allow you to analyse your cash flow and help make critical decisions, faster.
What is a cash flow statement?
A cash flow statement is one part of the traditional core financial statements [income statement, balance sheet and statement of cash flows]. Also known as a statement of cash flows, a cash flow statement shows how much cash has been generated and used within a given time. Management, analysts and investors use cash flow statements to monitor a company's performance by comparing cash inflows and outflows. To show how the cash is used, they are broken down by operating, investing and financial flows. Contrasted to a cash flow forecast, which projects cash flow into the future, the cash flow statement looks back at what has happened prior.
Which accounting system does Calxa work with?
You can connect Calxa to cloud accounting data like QuickBooks Online, Xero and MYOB AccountRight Live and MYOB Essentials. You will find running a cash flow forecast using your accounting data insightful.
What do I need to get Calxa going?
Calxa works in the cloud. All you need to do is sign up for a free trial online. You will then be prompted to connect to your QuickBooks Online, Xero and MYOB data. Then you are ready to go!