JK Business Systems Ltd
JK Business Systems Ltd is a Hamilton based business providing support services for organisations doing MYOB accounting. With over 30 years' experience the team offers assistance with installation, training and support to help better manage the books.
Besides monthly processing services and end-of-period preparations, Jennie and Julie specialise in helping charities with their standard reporting requirements. They are specialists in Calxa and can adapt the reports to suit Tier 3 & 4 requirements.
Specialist in Accounting Systems
Online & Remote Training
Connecting from afar is easy with today's technology. This suits Calxa users that are in remote areas or overseas but still need assistance beyond the usual technical support.
Onsite Consultation
Onsite consultations are valuable if you want to maximise your Calxa. Making sure the accounting system is set up to smoothly flow the data into Calxa to give you great insights.
Jennie Kingma & Julie McKenzie
Jennie and Julie provide data entry, monthly reporting, help with GST, payroll processing and end-of-year preparation for your accountant.
JK Business Systems Ltd provides installation, training and on-going support for MYOB products as well as data entry, payroll processing, monthly reporting, help with GST and end of year preparation for your accountant. On going personal support is important and customers can get all the assistance they require. Problem solving is just a phone call away.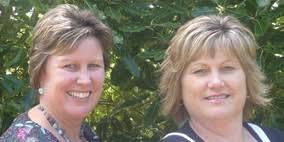 Address
926 Heaphy Terrace
Claudelands, Hamilton 3200
New Zealand