Web Chat: 5 Steps to 3-Way Forecasting
16 August @ 11:00 am

-

11:30 am

AEST

Free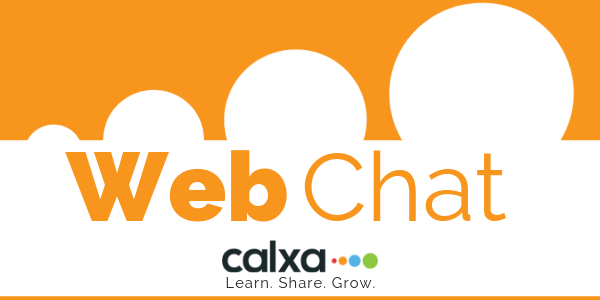 In this 5 Steps to 3-Way Forecasting webinar you will learn an easy way to prepare a 3-Way Forecast without using complex spreadsheets. In other words, you will learn the 5 steps to 3-way forecasting in Calxa. You will be able to follow each step and learn what you need to do this at your desk.
Learn 5 Steps to 3-Way Forecasting
You will find that the Calxa team will share with you some their cash flow forecasting tips. Above all, you will learn actionable points like:
5 easy steps to 3-Way Forecasting
 Financial Settings configuration for Cashflow
 Cashflow Settings for more advanced cashflow scenarios
 Presenting Cashflow Forecast Reports and Charts
 Question Time
Who Should Attend 5 Steps to 3-Way Forecasting
Above all, anyone who's needs to prepare a 3-way forecast and wants to get ideas on how to go about it.
Calxa Premier Customers
Users currently trialling Calxa
Accounting Professionals that want to use Calxa for their clients
About Web Chats
You will find these free Web Chats interactive webinars that drill into an advanced topic around cash flow forecasting, group consolidations, budgeting, KPI and management reporting. For your convenience, these sessions are held monthly and are presented by one of our specialists. Attendees are invited to send through their questions and participate during the Q&A session.
If you can't make it, register anyway to receive a recording of this session. Alternatively, have a look at the upcoming Web Chats to see what topics are going to be discussed.
About Calxa
Calxa saves time for Businesses, Not-For-Profits and Accountants by automating budgeting, cash flow forecasting, group consolidations and KPIs, intelligently. Most importantly, integrating with main-stream accounting systems like Xero, QuickBooks Online and MYOB are key to saving time. Equally, the professional presentation of your management reports will impress your boss, the board, clients and bank manager. You can use Calxa for short or long-term projections, scenario modelling, grant acquittals, program budgets and tracking of cost centre performance. Good financial reporting will help your organisation and key stakeholders make better decisions.
We understand people learn in different ways. Therefore, we provide you with various learning options.
Have a look at our online help desk which is stocked with help notes, training videos and event recordings.
If you can't attend our live webinars, watch these recordings of Reporting Basics, Budgeting Basics and Cashflow Basics.
Or book an onboarding session with our support team to ask those questions important to you.
Please reach out if you get stuck during your Calxa Journey. We're here to help. If you have not tried Calxa before, start today with a free-trial and connect to your accounts to find a new way of doing your monthly reports.