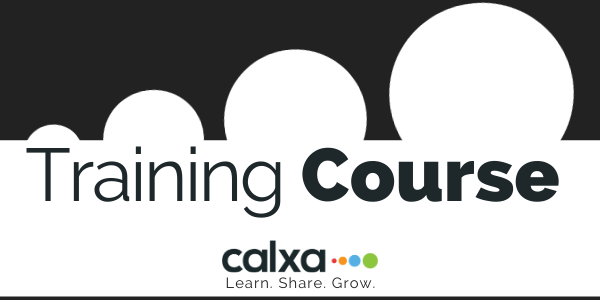 This Calxa Course is ideally suited to those who are new to the app. Essentially, the course will give you the skills and confidence to get started with Calxa. And, ultimately, for many users it will cover all you need to know.
Learn About This Calxa Course
This is an introductory to intermediate level course, no prior knowledge is required. Although, users with some experience with Calxa will also find the course beneficial.
Course Overview:
Understand Terminology used along with key settings
Key integration points with your accounting data and optimising for best results
Getting around Calxa including the Dashboard
Working with Budgets both at organisation and cost centre level
Creating and managing single and multiple Budget versions
Working with the existing key reports, filtering and grouping in Bundles
Using Calxa features to cater for different reporting needs including grant acquittals
Understanding the uses for Business Unit Trees including making use of on reports
Make use of the cashflow reporting features
Understanding KPIs and how to add and remove from reports
Getting started with consolidated reporting
Streamlining key financial reports to manage your business or organisation
Who Should Attend
This Calxa Course is great for you if you want get started with Calxa. It is best suited for:
Employees keen to learn the fundamentals of Calxa
Accountants and Bookkeepers wanting to get a handle on the key features available in Calxa
Existing Calxa users keen for a refresher ad wanting more from the system
Small business owners and financial controllers seeking improved financial management and reporting
Those keen to update on the latest online budgeting and cashflow tools
About the Course Presenter
Pam is a qualified trainer and accountant with over 30 years hands on experience in financial systems. Her business Poetry in Numbers specialises in accounting software training.
As a Fellow of Institute of Public Accountants (IPA) and Life Member of Institute of Certified Bookkeepers (ICB), Pam is active in the profession and provides regular updates about current topics around financial systems. Pam is one of the longest serving Calxa Partners and accounting software consultants, delivering training not only on Calxa but also Xero, MYOB and QBO. Pam has been acknowledged for her commitment to accounting software with a number of industry and product awards, and having recently moved to Northern NSW is well placed to offer training on Calxa to the region.